New York has something for everyone, especially for couples looking for a romantic day or night out.
We put together the 7 best New York City date ideas, from museum dates to hiring a boat to watch the sunset. Each ensures the perfect romantic setting with your special someone.
Whether this is a budding romance or perhaps a date meant to end in a beautiful proposal, we've got you covered. 
And if you're wondering where to stay, we have some tips for that too.
Visit The Empire State Building
One of the most celebrated landmarks in New York, the Empire State Building measures over 1400 feet tall giving you incredible views over the city. 
Visit at sunset to see gorgeous colors fill the sky. Or get up early and catch the sunrise from the 86th-floor observation deck.
Take in the art deco style and dine in style at one of the several restaurants in the building. We recommend the STATE Bar and Grill for a romantic night of fine dining. 
Brooklyn Botanic Gardens
Soak up some nature in the stunning Brooklyn Botanic Gardens. If you're lucky enough to be there in spring, you can walk down a path lined with cherry blossoms. This is truly special and a great place to snap some Instagram photos with your partner. 
With admission tickets around $20, this is a great affordable outing for a romantic and relaxing afternoon.
Other attractions include the Japanese Gardens, the Discovery Gardens specifically designed for children, and the heavenly Fragrance Garden.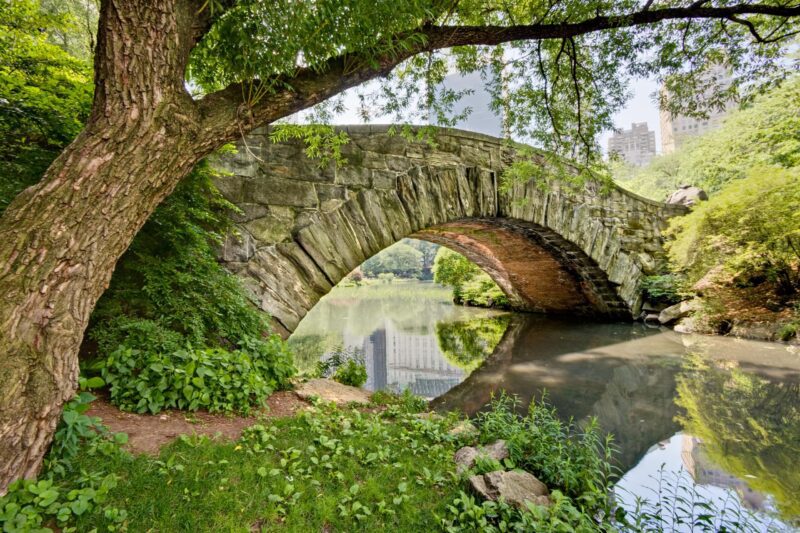 Carriage Ride in Central Park
Would it be a romantic trip to NYC without an iconic carriage ride in Central Park? 
This is a staple in romantic movies for a good reason. It is intimate and truly special. 
Take a moment to soak up the old-world charm of a horse-drawn carriage, something that feels right out of a fairytale.
This is a perfect special moment with your partner. They even offer specific proposal packages if you're on the verge of popping the question. So be ready to make the experience even more special by presenting your partner with a stunning vintage engagement ring. This timeless piece of jewelry will add a touch of classic romance to your carriage ride and make the moment even more memorable.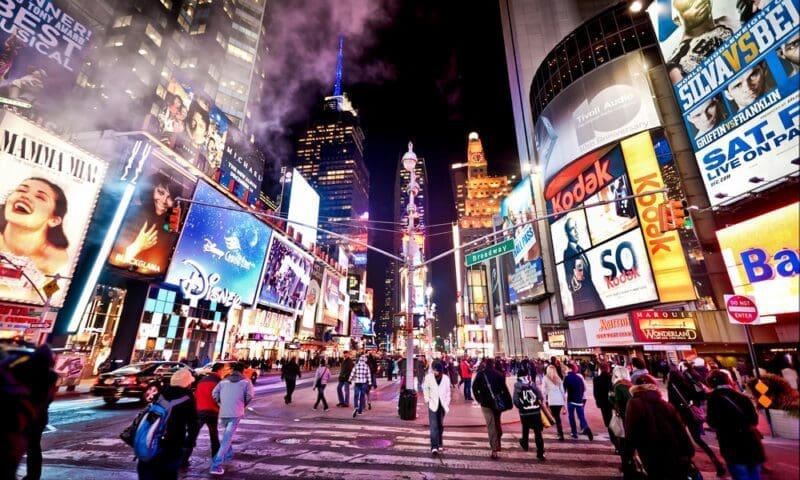 Catch A Broadway Show
What's better than a romantic date night movie? A date night trip to Broadway.
Take the opportunity to check out some of the amazing shows available on Broadway – or even off-Broadway.
There are familiar favorites like Wicked or The Lion King, or you can branch out and choose something new.
You'll be spoilt for choice, and you'll definitely be able to find something that appeals to both you and your partner, ensuring a wonderful night. 
Take A Sunset Cruise
Get some alone time on the water with your partner away from all the hustle and bustle of the city.
Whether you are at New York Habor at the mouth of the Hudson River or the Mill Basin Marina in Brooklyn, boat rental in NYC is easy.
Take your choice of charter and decide if you want a boat that comes with a captain, or if you and your partner want to be captains of your own destiny. There are few things more romantic than a couples' cruise in New York and no better way to catch a sunset.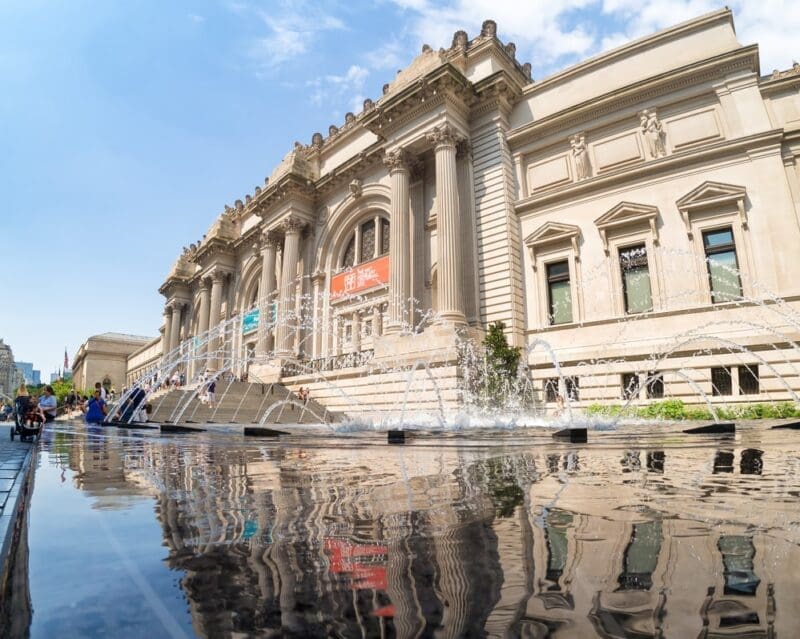 Visit The Metropolitan Museum of Art
If you and your partner are looking to soak up some culture, there is no better place than the Met. 
Containing over 2 million pieces of art, you could spend days in here and still not see everything.
There is something about the peaceful quiet of a museum date that lets you truly appreciate spending quality time with your partner – and maybe judging their taste in art. 
Take A Helicopter Tour of The City
Maybe you and your partner are looking for more of an adrenaline kick? One of the best ways to take in all the sights is to go up into the air.
See the city from a whole new perspective and bond with your partner in this exhilarating ride, considered to be one of the most romantic things for couples in New York. 
Get a chance to see the Brooklyn Bridge from above and come eye to eye with the Statue of Liberty.
There are several packages that include champagne for a romantic luxury experience while you fly high.