August 13, 2022
@
5:00 pm
–
7:30 pm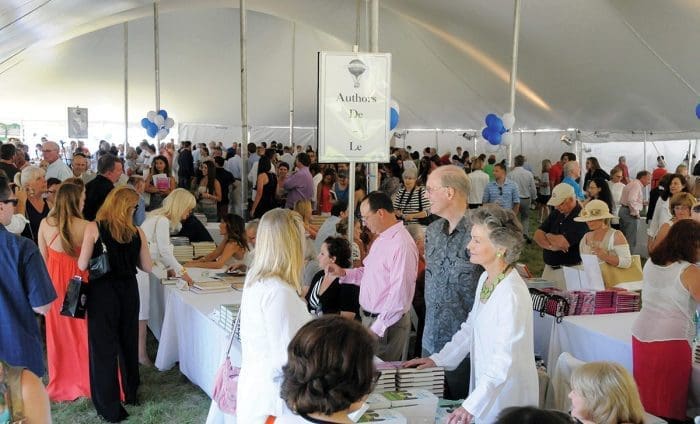 East Hampton Library's AUTHORS NIGHT — the premier literary event of the Hamptons —is back! Mix and mingle with 100 authors at the lively book signing cocktail reception beginning at 5pm, followed by dinner parties at 8 pm with guest authors at private homes.
Featured authors include: John Avlon, Carl Bernstein, Bill Boggs, Bill Bratton, Tina Brown, Robert A. Caro, Tom Clavin, Katie Couric, Sloane Crosley, Jeanine Cummins, Nelson DeMille, Andrea Elliott, Delia Ephron, Florence Fabricant, Amanda Fairbanks, Tovah Feldshuh, Elyssa Friedland, Jane Green, Amanda Hesser, A.J. Jacobs, David Koepp, Mike Lupica, David Maraniss, Zibby Owens, Allison Pataki, Alan Patricof, Pamela Paul, Chris Pavone, Francine Prose, Dr. Roshini Raj, Philip Schultz, John Searles, Michael Shnayerson, Linda Villarosa, Julie Wilcox, Beatriz Williams, Tia Williams   . . . and many more! 
Tickets are $125 for the Authors Reception only and begin at $400 for the dinners (includes entry to book signing reception). Tickets may be purchased at the Authors Night website (www.authorsnight.org), at the Library (159 Main St., East Hampton, NY), and by phone at (631) 324-0222.