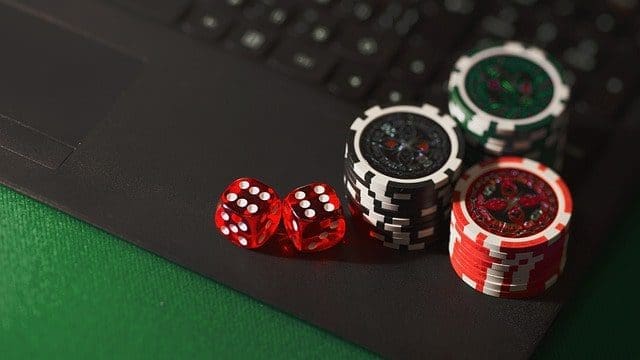 Food is best enjoyed when served ceremoniously on a plate, preferably in an authentic manner, accompanied by a perfect drink pairing. Whether it's fine dining, street food, or unique cuisine from foreign regions, food never fails to bring people together and ignite a spark for adventure. This sentiment generally translates best to travel and spending quality time with loved ones, but like most things, it has transcended boundaries to enter a few niche areas that don't always come to mind. 
One of the many areas food takes center stage is entertainment. Specifically, we're talking about casino gaming! While it seems like an odd pair, food has been a casino staple since the dawn of classic slot machines. These exciting games are known for featuring food-related themes and elements, most notably, using various fruits as gameplay symbols. Not much has changed in modern times. Today, online slots are regularly inspired by food and its cultural significance. To showcase this fun connection, we've curated a list of the top 5 food-themed slots you'll run into today.
Sushi Bar
Sushi Bar is a popular online slot released by BetSoft. This food-themed game is revered for its quality, which isn't hard to imagine given its provider. Betsoft is known as an industry-leading iGaming content provider that never fails to get players excited. Naturally, Sushi Bar is no exception! As the name of this title suggests, the slot's theme revolves around the traditional Japanese fish dish and its many delicious iterations. It boasts excellent graphics and consistent game progression. In combo with a No Deposit casino bonus, it's perfect for beginners learning the ins and outs of slots.
Gameplay-wise, Sushi Bar is a 5-reels 25-paylines slot. It features classic base gameplay you won't be confused by, but it does have a few additional features that spice things up a bit. The game includes Scatters, Multiplier, and Wilds to get your blood pumping. Unfortunately, that's about it. It's mostly a no-frills experience, as the game doesn't have progressives or bonuses. Still, there's plenty to celebrate with Sushi Bar. Its maximum coin jackpot of 10,000 is a solid limit, especially if you go in with the maximum coin value of $0,50!
Ninja Chef
Ninja Chef is a fun and comedic take on food-themed slots that will tickle your funny bone. Inspired by Japanese cuisine, Ninja Chef is a visually stunning masterpiece that features mouthwatering art. The game's symbols appear as various authentic Japanese dishes, including ramen, sushi, lobster, and more! Of course, the game's titular Ninja Chef also makes an appearance on the reels as a symbol. The food expert dons a classic all-black ninja outfit and slices through the ingredients with ease to create tasty meals.
Ninja Chef might be a campy game, but it has excellent win potential. The slot features 30 payline and 5 reels, giving players a chance to earn solid amounts as they spin the reels. The game also includes a few additional features to spice things up and improve your chances of taking home gold. These features include Free Bonus Spins, Wilds, Scatters, and more. Additionally, players are privy to 15 Free Spins every time they land a Bonus Symbol in this iSoftBet classic!
So Much Candy
As you can probably tell by the name, So Much Candy is a candy-themed slot game by Microgaming. This fun addition to our food-themed slot ranking is the perfect option for anyone with a sweet tooth, but it's much more than just a fun candy bonanza that's bound to entice you with its colorful visuals. To start, this online slot machine is an excellent stepping stone into the world of online gaming for casual players. The game has an incredibly low betting limit, allowing visitors to bet as little as $0.01! 
Being one of the cheapest food-themed slots undoubtedly works in So Much Candy's favor, but it doesn't mean you can't go high if you please. On the other end of the spectrum, So Much Candy is an excellent choice of game for high rollers. The maximum bet limit for the game is $500, so you can make big moves that lead to even bigger rewards! Considering that punters can win up to 320,000 coins through traditional gameplay alone, it's safe to say this game is well-deserving of its spot on this list.
Sizzling Spins
Sizzling Spins is one slot you don't want to miss out on. Launched by leading iGaming content provider Play'n GO, this game is one of the most visually appealing food-themed slots you'll encounter. Per the title, it features a slew of savory foods slow-cooking on grill-like reels. While it boasts somewhat of a cartoony style, it's almost impossible not to get hungry when looking at the game's design. Everything bite is designed immaculately, so you'll likely need to visit a restaurant after a round or two of gameplay.
Gameplay-wise, Sizzling Spins has plenty to offer. The game has 243 paylines, and several exciting features that build up to a maximum win of x5000 your bet! These features include Free Spins and Multipliers which you can use to enhance the base gameplay. This slot also works well for casual gamers and high rollers alike. Players can wager as little as 0.20 coins and as much as 100 coins. These limits present a solid range that fits any player, no matter their experience or play style.
Big Chef
Big Chef is a Microgaming slot that garners tons of attention. Of course, there's a good reason for this! The 5-reel food-themed slot is an exciting adventure that combines excellent gameplay with a fun premise and lovable characters. Players will encounter various food-inspired characters during their time with Big Chef, including cheese, oregano, steak, and others! These mascots lead you through a delicious cooking experience, serving everything from luxurious foods for the world's elites to classic homey delicacies like roasted chicken!