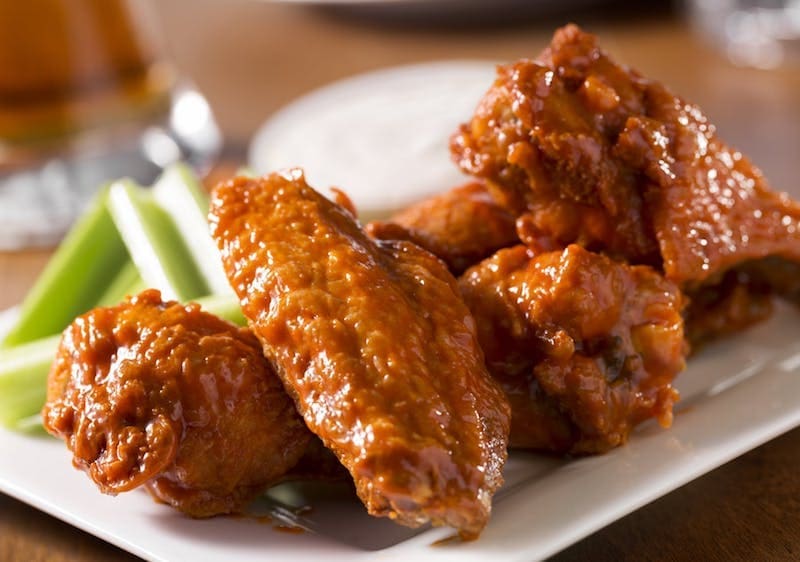 Picture the scene. You've got some friends coming around for game 7 of the NBA playoff finals, you've cleaned up, checked out the list of legal sports betting websites found on betstation.com, and made your picks. Now it's time to go to the grocery store for some snacks. It is this last stage which so many people get wrong, the kind of food which you should offer guests at a sporting event. Let's look at what mistakes are commonly made, and how you can avoid them.
Common Mistakes
There are two mistakes which are commonly made, and they exist at either end of the food spectrum. The first is that people plan a sit-down meal to be had at halftime, and the second is that they only rely on snacks like chips and dip. The issue with a sit-down meal is that it kind of takes the sting out of what is going on and breaks up the party.
Additionally, it requires at least one member of the household to prepare the meal, thus missing a lot of the game. In terms of only offering light snacks, your guests are going to end up hungry and if they are having a few beers, they need something to soak it all up with.
Finger Food Spread
The number one option which you can consider here is a finger-food buffet spread. This differs from just offering snacks as it contains more heavy-duty elements such as hot dogs, sandwiches and even some cold pizza. This is something which you can easily set up on the morning of the game, and then just let people graze as the day goes on. A good tip to bear in mind here is to make extras and keep them in the fridge, so that you can quickly replace anything that runs out.
Takeaway Pizza
As simple as it sounds, grabbing takeaway pizzas is often the best bet to keep everyone's belly full and happy. This is super simple and all you must do is ensure that you get enough for everyone. Some see this as a cop out, but it really is the simplest and most satisfying way to cater for your friends when the sport is on.
Barbecue Style
To those of you who have considered setting up an outdoor watching venue, the BBQ is the ultimate option here. This means that you can grill and keep everyone happy, all whilst you are still watching the game. Set up the grill after the first quarter and then you will be able to make sure that everyone is ready to eat come half time.
One piece of advice here is to keep it simple, forget your steaks and kebabs and instead focus on hot dogs and hamburgers, there really isn't any need for more and if you are too ambitious you may end up getting confused and stressing yourself out.
Remember that the key to providing great food is keeping it simple and making sure that you have enough for everyone.