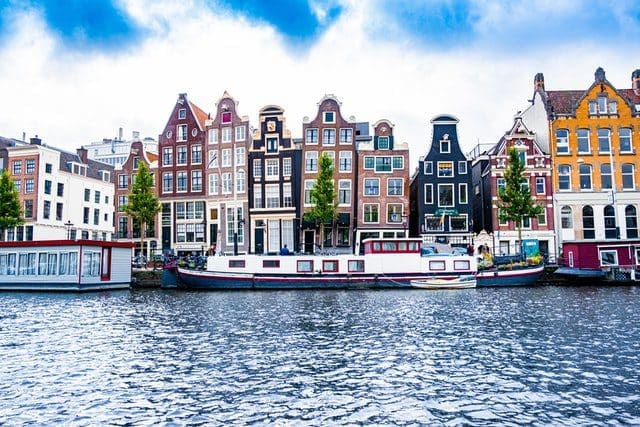 There's no doubt that Amsterdam is a city like no other. From its fascinating history and culture to its vibrant nightlife, there's something for everyone in this amazing metropolis. Here are some of the top exciting things to experience when visiting Amsterdam!
1) The historic city center 
Amsterdam's historic city center is a beautiful and fascinating place to explore. With its canals, cobbled streets, and quaint shops and cafés, it's easy to spend hours simply wandering around and taking in the sights.
Also, be sure to visit some of the city's most famous landmarks, such as the Dam Square, the Royal Palace, and the Anne Frank House.
For example, you could start your tour of Amsterdam at the Dam Square, which is the city's central point. Here, you'll find the Royal Palace, as well as numerous other historic buildings and monuments.
2) The lively nightlife 
Amsterdam is well-known for its lively nightlife, and there's no better place to experience it than in the city's famous red-light district. From bars and clubs to live music and dance venues, there's something for everyone here.
Of course, the red-light district is also home to many of the city's famous "coffee shops," where you can purchase and consume cannabis products.
You could also try some of the many THC or CBD-infused products available in Amsterdam, such as brownies, delta 8, cookies, and chocolates. There's something for everyone!
3) The world-famous museums 
Amsterdam is home to some of the world's most famous museums, such as the Rijksmuseum, the Van Gogh Museum, and the Stedelijk Museum. These institutions offer a wealth of knowledge and insight into Amsterdam's rich history and culture.
No trip to Amsterdam would be complete without a visit to at least one of these amazing museums!
Additionally, there are many other smaller museums and galleries located throughout the city, so be sure to explore as many as you can.
For example, the Amsterdam Dungeon is a great place to learn about the city's dark and gruesome history.
4) The delicious food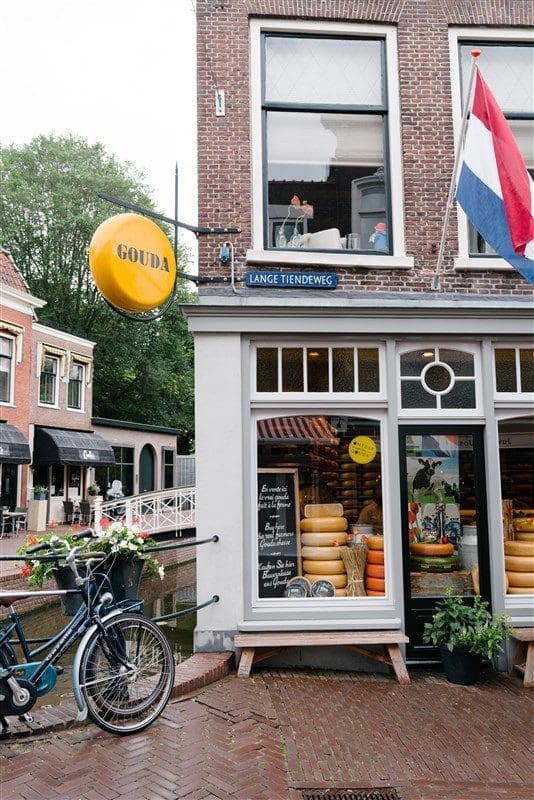 Amsterdam is home to many excellent restaurants, cafés, and markets, where you can find everything from traditional Dutch cuisine to international dishes.
Be sure to try some of the city's famous Dutch specialties, such as stroopwafels, poffertjes, and herring. And, of course, no visit to Amsterdam would be complete without sampling some of the city's world-famous cheese!
Also, don't forget to try a refreshing glass of Dutch beer or wine.
Dutch beer is some of the best in the world, and Amsterdam is home to many excellent breweries and bars where you can sample it. Some of the most famous Dutch beers include Heineken, Amstel, and Brand.
Be sure to try a variety of different beers while you're in Amsterdam. Also, don't forget to enjoy a delicious meal with your drink!
5) The beautiful parks 
Amsterdam is home to many beautiful parks and green spaces, such as the Vondelpark and the Amsterdamse Bos. These areas are perfect for a leisurely stroll, a picnic, or just relaxing in the sun.
Additionally, the city's numerous canals and bridges offer a stunning backdrop for a romantic stroll or a leisurely bike ride.
An expert tip: Amsterdam is an incredibly bike-friendly city, so be sure to rent a bike and explore the city like a local!
6) The unique architecture 
Amsterdam is known for its unique architecture, which is a mix of traditional Dutch and modern styles. The city's historic canals and cobbled streets are lined with beautiful buildings and monuments, making Amsterdam a true feast for the eyes.
Additionally, the city's many bridges offer stunning views of the canals and skyline.
Of course, one of the most exciting things to do in Amsterdam is taking ride on a canal boat! These boats provide a great way to see the city from a different perspective and to learn about its history and culture. To ride a canal boat, you need to purchase a Canal Boat Ticket. Tickets can be purchased at any of the city's many tourist information centers.
The city of Amsterdam has so much to offer that you'll never run out of things to do. The top exciting things on this list are just a few suggestions for where to start your adventure in Amsterdam, but the possibilities are endless! From museums and galleries to canals, bridges, parks, and green spaces – there's something here for everyone. Whether you're looking to explore the city's rich history and culture or to enjoy its vibrant nightlife, Amsterdam has something for you. Just remember, when in Amsterdam, be sure to try some of the city's famous Dutch specialties – you won't regret it!