Glasgow is Scotland's largest and most diverse city, but for many, it remains a well-kept secret. As one of the best cities in Europe to find food from all over the world Glasgow has an abundance of multicultural cafes, restaurants, takeaways & street food stalls that are serving up everything from Italian pizza to Thai green curry. Whether looking for a culinary adventure or just want something different this weekend, check out our food guide to Glasgow's tastiest spots!
Breakfast & Brunch
There are lots of ways to start the day in Glasgow. From traditional Scottish breakfasts to the more international vegan offerings, there is something for everyone. But with so many choices it can be hard to choose where to go! Our Glasgow Food Guide shows you where to dine. 
Côte Brasserie
Côte Brasserie Glasgow is a French bistro on West Nile Street that offers vegan options as well as cooked breakfasts, traditional French dishes, croque madame and croque monsieur. Not only does the bistro have a good selection of food but it also has a great atmosphere too!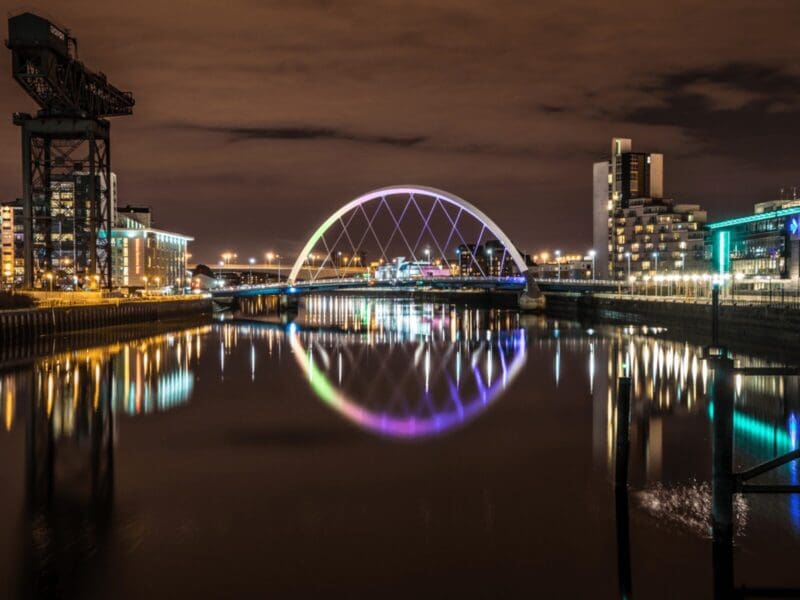 Cafe Singl-end
Glasgow's Singl-end Cafe is a locally owned, family-friendly cafe that offers breakfast, brunch and lunch. The cafe provides a large selection of baked goods including vegan options as well as a variety of coffees, juices and smoothies to appeal to all. With seating for the whole family or close friends, guests are sure to find something at this establishment!
Bar Soba
Bar Soba is a bar that offers boozy brunches in the city centre. The bar has two locations in Mitchell Lane and Merchant City. The menu includes 4 cocktails, with an option for drinks or bottled beer. Alongside food, there is seating for the whole family or close friends
Lunch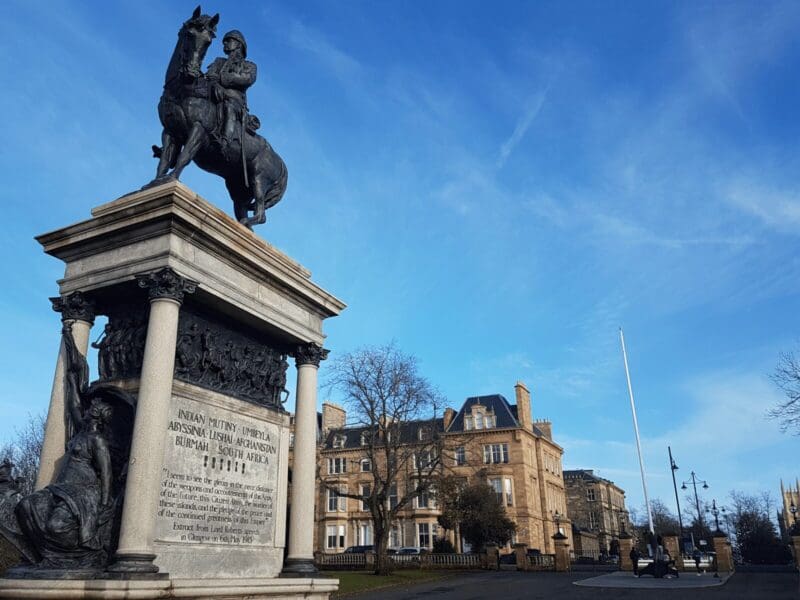 Those looking for the best lunches Glasgow has to offer should check out these 3 venues!
Chaakoo
Chaakoo is a contemporary Indian restaurant that serves up dishes with a twist. The menu is influenced by a mixture of Persia and India, with dishes ranging from twists on old classics to the newer creations of the modern-day.
Barolo Grill
Barolo Grill Glasgow is a great place to book in for lunch, whether travellers are looking for somewhere with a hearty Italian dish like pasta or something with a juicy steak. With seating for the whole family or close friends, guests are sure to find something at this establishment!
Amarone
Amarone is one of the most contemporary Italian restaurants in Glasgow. One of the reasons it is so popular is because it has great food for a great price. The atmosphere is also amazing, especially if sitting outside on the terrace. The Pollo Alla Milanese, breaded and pan-fried escalope of chicken served with linguine pasta in a homemade rich tomato and basil sauce, is a favorite. You should also try their Tiramisu for dessert because it's one of the best we have tried!
Dinner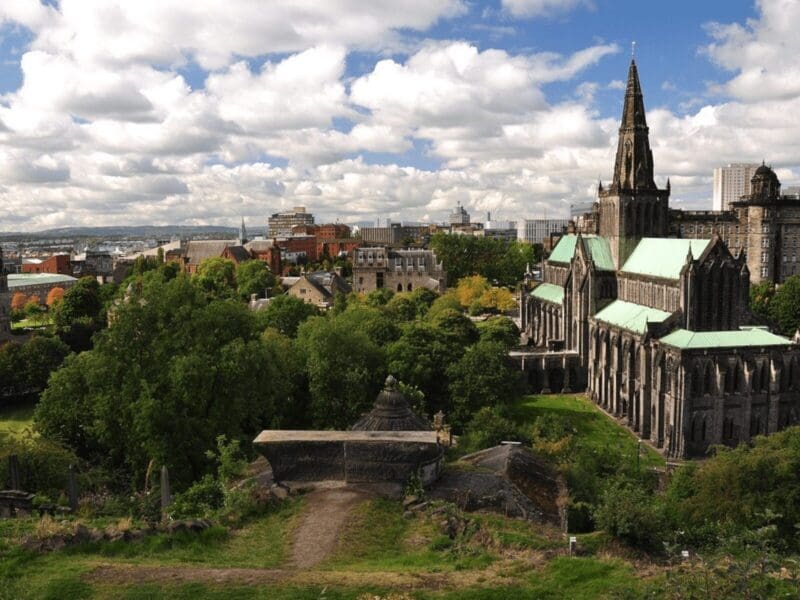 After a long day of exploring the city, a good meal is deserved! Glasgow nightlife has something for everyone, and we highlight several spots in our Glasgow Food Guide. Whether it's Italian cuisine or hearty curry, visitors to Glasgow are sure to find something that satisfies both stomach and taste buds.
Dakota Bar and Grill
Dakota is a restaurant with two locations, one in the city centre and one in West End. The grill specialises in both Scottish dishes as well as international cuisine that are influenced by different cultures, cuisines and regions of the world. The menu offers something for everyone with pasta dishes to the heartier meat dishes. The restaurant also has a great atmosphere where either solo diners or larger groups can enjoy themselves.
The Gannet
The Gannet is fine dining European restaurant that offers an extensive range of Scottish and world beers (exclusively Scottish beers & only around 8 ever changing verities). The Gannet also serves some of the best pub food around Glasgow!
Though the menu may sound simple (modern Scottish fine dining), it's anything but. The restaurant's menu features locally sourced Scottish produce and ranges from sharing platters to salads and burgers, and everything in between, so there's something for everyone. They also have a fantastic atmosphere where either solo diners or larger groups can enjoy their visit.
The Pot Still
The Pot Still is a whisky-centric bar & restaurant that has three locations in Glasgow. Known for the drams they serve, The Pot Still provides an inviting atmosphere that draws both tourists and locals alike. It is not only a great place to have a drink but also offers hearty meals with enough variety to please most types of palettes. Alongside their selection of whisky, including some exclusive single malt brands.
Dessert
Glasgow's dessert scene has much to offer, whether it's ice cream, doughnuts or something more refined. The desserts range from traditional to modern and there is something for everyone. These are the best places to go for dessert in Glasgow.
Ginesi's Artisan Gelato
Ginesi's Artisan Gelato makes gelato with finely selected ingredients. The ice cream they serve uses only the finest fresh Scottish milk, double cream, and Italian made pistachios hazelnuts, and fruit. Their chocolate ice cream is made with luxury cocoa which guarantees its taste. Ginesi's Artisan Gelato have three locations in Glasgow.
SugarFall Patisserie
SugarFall Patisserie is Glasgow's premier patisserie and coffee destination, making the very best pastries with Scottish flair. The authentic French recipes use only the finest fresh ingredients and traditional methods.
Tantrum Doughnuts
Tantrum Doughnuts is a bakery that specializes in handmade doughnuts. The "doughnuttery" focuses on using fresh, seasonal ingredients as well as working with local producers such as Corrie Mains Farms for their free-range eggs, Blackthorn Scottish Sea Salt from Ayr, and organic flour from Shipton Mill. All served alongside a great cup of coffee from local coffee roasters, Papercup. They specialize in a 'rustic' style which means they don't take away any of the flavour or texture from the doughnuts.
Drinks
Everyone loves a night out. However, with so many options in Glasgow, it can be hard to choose where to go. Luckily, this Glasgow Food and Drink Guide highlights the best cool and quirky bars in Glasgow.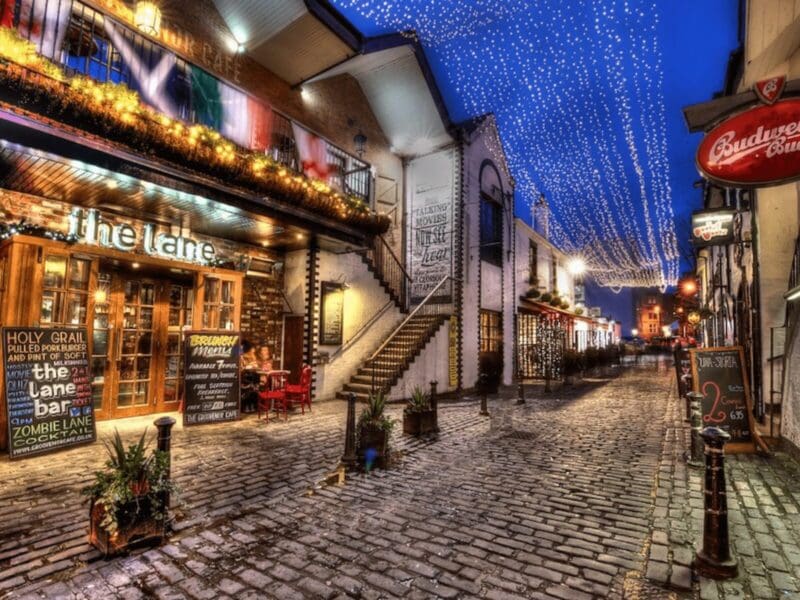 The Clutha
The Clutha is a bustling pub in Glasgow's city centre. This historic building has been a fixture of Glasgow life for decades, and it continues to be a popular spot for both bar-hoppers and out-of-towners alike. The Clutha is a great place to sit down and have a drink but does offer a limited food menu including bar snacks such as Scotch eggs. Those looking for something more substantial will have to go elsewhere for dinner before coming back to the Clutha.
Sloans
Sloans is a traditional pub in the heart of Glasgow. Sloans offers plenty of seats outside, at their bar, and in their 8-person private room for groups. The atmosphere in Sloans is always lively and they invite guests to share plates to enjoy with drinks, bar snacks, and pizzas.
Drum & Monkey
Drum & Monkey is an old bank building that has transformed into a haven for beer connoisseurs. The bar offers some high-end whiskies, but the options don't stop there. Drum & Monkey has an extensive range of beers on offer with no less than thirty taps available at any given time! What really makes this place stand out though is its cool atmosphere and friendly service.