We have carefully selected our favorite eco-friendly products from sustainable brands and businesses we know and love that are perfect for gifting this Earth Day. From eco-conscious fashion and jewelry to cruelty free beauty brands and items for the home, our Earth Day Gift Guide has something for your closest friends and everyone in the family.
Calm The F Down Candle
Candier by Ryan Porter
Sustainable candles with a side of sass, Candier by Ryan Porter's flagship candles are poured in the USA with pure, natural sustainable soy wax and are cruelty-free blended with essential oils. A favorite for Earth Day is the Calm The F Down Candle. The candle has hints of cherry blossoms, Magnolia, Rose, and Rich Sandalwood.
A portion of the proceeds are donated to Greenspark and Girls Inc.
Cloud II Pant
Vitality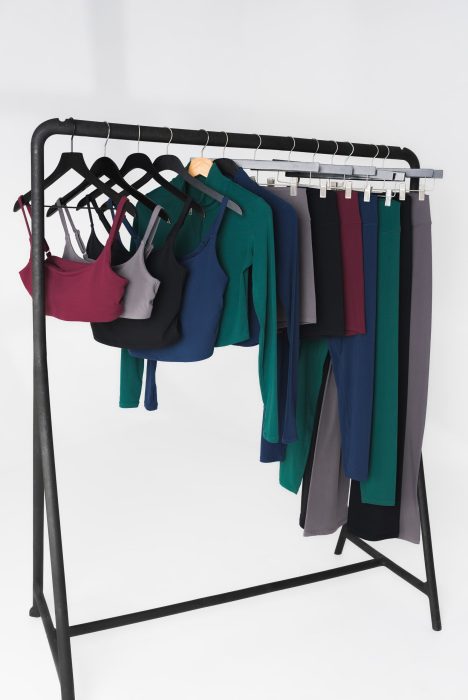 Vitality is a sustainable athleisure wear brand that promotes mix-and-'matchability' across product lines, collection launches, and seasons. This is to help customers get more use out of products they already own, extending the life of their clothing pieces and therefore helping to reduce their carbon footprint.
Their soft ethically made and sustainably sourced Cloud II Pants are designed for a workout or a day of relaxation. Available in nine colors and shades.
De La Heart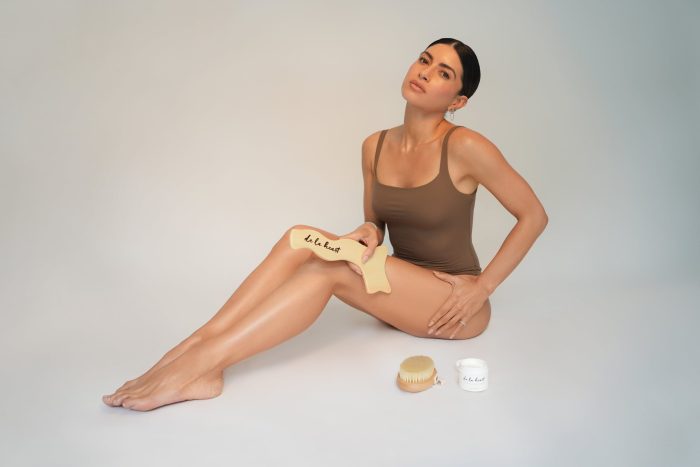 Inspired by the power of traditional lymphatic drainage massage and other ancestral Ayurvedic techniques, De La Heart is a wellness brand featuring body and facial massage tools and natural skincare founded by Gigi Vogel.
From a young age, Gigi's mother exposed her to ancestral full body massage rituals and body tools, including maderoterapia (wood therapy), a holistic massage technique traditional to Latin America, and Colombia, where Gigi is from, that uses wooden tools to deliver targeted pressure that helps circulate fluids and toxins to the lymph nodes, where they're naturally eliminated.
This was the inspiration behind her Body Tool, which is sustainably made by artisans in Colombia. A favorite gift idea for Earth Day is the Body Renewal Kit that includes The Body Tool, a dry brush, Organic Jojoba Oil and Sweet Almond Oil.
Dosha Mat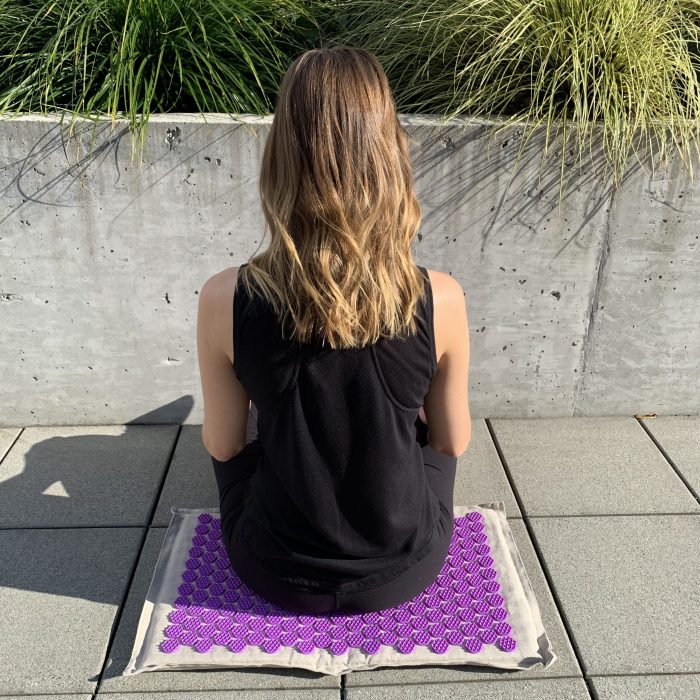 Acupressure is an ancient Ayurvedic treatment which is similar to massage, acupuncture, and reflexology. Acupressure works by massaging and stimulating key points on the body to promote deep relaxation and healing.
Dosha Mat acupressure mats are 100% eco-friendly and travel friendly. Each mat is handmade using the highest-quality, hypoallergenic natural linen. Each mat also contains a removable cushion made of 100% natural coconut fibre. These mats also feature more than 4,500 high-quality acupressure points in the shape of honeycombs.
Eva Sunglasses
Revo Sunglasses' Eco-Friendly Collection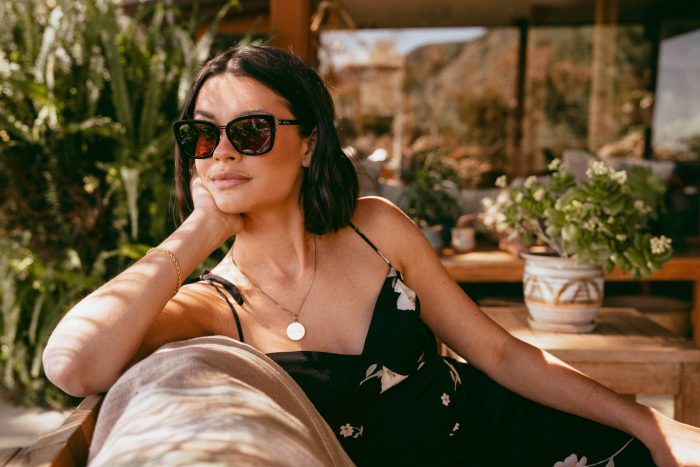 For Earth Day, Revo Sunglasses' Eco-Friendly Collection has fashionable styles for everyone who love the outdoors. Each pair of sunglasses in The Eco-Friendly Collection features Revo's new handmade bio-acetate frame material that's completely organic, plant-based, sustainable, and 100% biodegradable.
The Revo Eva Sunglass is a new arrival that is the perfect combination of retro and modern design, with a classic cat-eye shape and contemporary touches.
Huhu's Everyday Diaper Backpack
Huhu
Huhu's Everyday Diaper Backpack is a sustainable and eco-friendly bag. The Diaper Backpack is crafted using sustainable fabrics made from recycled water bottles (for the outer shell and lining of the bag).
The diaper bag has progressive features including a one-handed opening mechanism, full clamshell opening for easy access and visibility, padded backpack straps, and an adjustable interior shelf for flexible and customized packing options. A perfect gift for all the new moms and moms to be this Earth Day.
Matao
Grounded People
Grounded People is a 100% vegan and sustainably sourced unisex footwear brand. They recently launched their new PETA-approved São Paulo collection available for purchase their website, including the lightweight and durable Matao style that is pictured above. This style is available in khaki and black and is machine washable.
Each pair of shoes is made from ethically sourced sustainable materials in their second life such as used car tires and volcanized natural rubber for the shoe's extra-durable outsoles and 100% recycled cotton. The shoes are produced almost entirely by hand in fair wage conditions at the world's only 100% vegan certified factory located in São Paulo, Brazil.
Mayraki

Camellia Sinensis Tea Leaf Probiotic Sea Salt Scalp Scrub
Mayraki Professional
Upgrade your haircare routine without breaking the bank or potentially damaging the environment. Mayraki's Sea Salt Scalp Scrub is infused with probiotics like Camellia Sinesis Tea Leaf extract and is perfect for anyone who needs an added touch of self-care. The probiotics in this scrub balance the scalp's microbiome, which can help prevent dandruff and other scalp issues.
Organic Cotton Channel Quilt
Saatva
Did you know that one of the easiest things families can do at home to make a difference for the Earth is to switch to eco-friendly, non-toxic bedding? Some of the best eco-friendly materials to look for in bedding and mattresses include organic cotton, natural latex, and memory foam that uses plant-based ingredients like soybean and corn oil.
Saatva uses eco-friendly, CertiPUR-US certified foams in all of their mattresses and cover them in organic cotton that's free of harmful chemicals. Plus, their made-to-order mattresses generally travel less than 100 miles from the factory to homes, further reducing the carbon footprint.
Saatva's Cotton Channel Quilt + Matching Shams are designed to layer in colder months but are also light and breathable on its own for warmer months.
Organic Cotton Gauze Jumpsuit
POPLINEN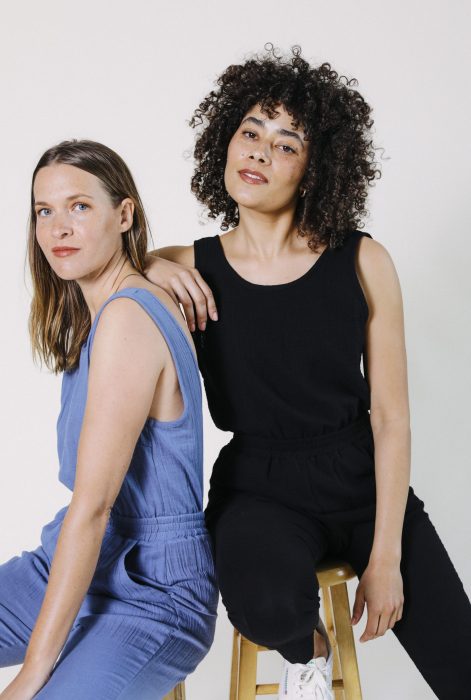 POPLINEN is a clothing line for women offering ultra-cozy essentials in sizes XS-3X, made ethically in California. Their mission is to provide women with inclusive, comfortable, tried and true pieces for their wardrobe that are better for people and the planet.
A favorite piece from their collection is the Organic Cotton Gauze Jumpsuit, perfect for traveling and exploring the outdoors in celebration of Earth Day. The jumpsuit is currently available in six colors and features an elastic waistband and two front side slit pockets.
Psudo Sneakers
Psudo Sneakers is an eco-friendly sneaker brand for everyone. Created using REPREVE yarn made from recycled water bottles, Psudo's slip-on sustainable sneakers are designed using 3D sublimation printing to create unique prints and fun patterns. All Psudo sneakers are 100% made and sourced in the USA, slip, water and oil-resistant, sweat-wicking, anti-microbial, and machine washable.
For every Psudo sneaker produced, 7.2 single-use plastic bottles are saved from entering the world's oceans and landfills. To date, Psudo has saved over 93,000 bottles and counting from our landfills and oceans.
SALTVERK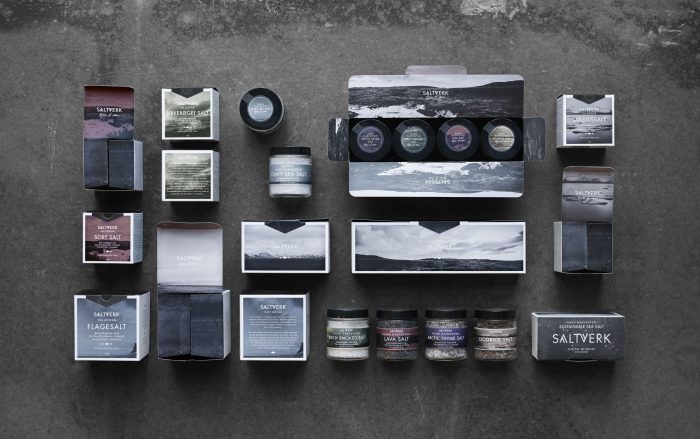 SALTVERK produces hand-harvested flaky sea salt in Iceland's remote and wild Westfjords. Celebrate Earth Day with SALTVERK's zero-waste values and sustainable practices. The mineral-rich waters in this area give SALTVERK's salts a bold and unique flavor.
SALTVERK's production is 100% powered using geothermal energy, leaving zero carbon footprint.
Types of salt they produce and sell include Arctic Thyme Salt, Birch Smoked Salt, Licorice Salt, and Lava Salt, to name a few. Their website also has a collection of recipes to inspire some crafty cocktails and flavorful dishes.
The Sunrise Collection
RIVI Swimwear
RIVI Swimwear is a collection of sustainable swimwear that focuses on slow fashion. Based in Texas, RIVI only creates small, boutique releases of swimwear that are made to last year after year and not go out of style.
Their suits are made with recycled fabric and help remove plastic bottles, fishing nets, and waste from our oceans. The Sunrise Collection offers a variety of styles and colors for every type of beach getaway. Each piece is resistant to chlorine and suntan lotions.
Samara Linen Relaxed Fit Shorts Set
Grae Cove
Grae Cove is a new sustainable fashion brand that has recently gained significant traction on Instagram. This sustainable brand is grounded in making comfy-chic, high quality essentials for coastal vacations and for everyday wear.
Their pieces are made from breathable, breezy eco-friendly 100% European linen that are OEKO-Tex 100 certified. This means that their linen fabric is made without the use of harsh chemicals.
Pictured above is the Samara Linen Relaxed Fit Shorts Set, available in green. Perfect for lounging at home or enjoying the beautiful spring weather this Earth Day.
ShikSona High Shine Lip Gloss
ShikSona Beauty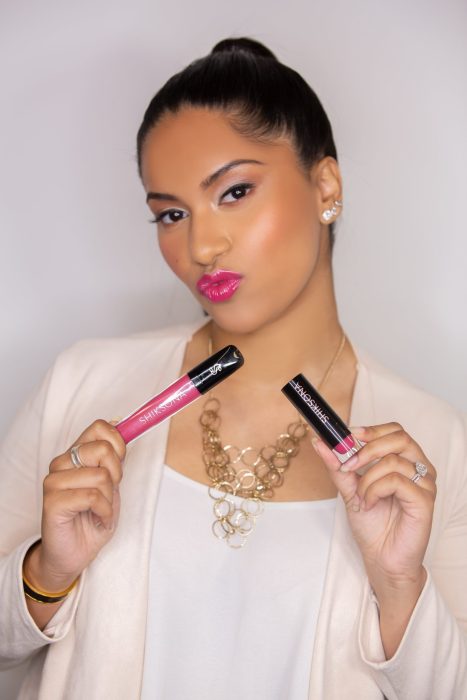 ShikSona Beauty offers a collection of high shine, high pigment, vegan and cruelty-free lipsticks and lip gloss made for any skin tone and to be used on any occasion. Their liquid lip gloss shades are available in five colors and are available on Amazon.
Thin Stack Ring
Artizan Joyeria
Artizan Joyeria, based in Miami, is a fashion forward jewelry brand that specializes in layering necklaces, stacking rings, charms, and other sustainable jewelry pieces.
A favorite from their ring collection is the stainless steel and 18K gold plated Thin Stack Ring. The set includes two rings that are tarnish resistant.
Another popular piece and staple in their collection is their Herradura Layered Necklace Set. The necklace is composed of four different necklace sets that is great for leveling up your layering style or to gift to that special someone in celebration of Earth Day.
V Neck Tree Shirt
One Golden Thread
One Golden Thread is a unisex eco-luxe regenerative brand that goes beyond sustainability with reforestation and eco-conscious threads.
Their popular V Neck Tree Shirt is reversible and made from super soft regenerative tree fiber. The reinforced stitching allows for sleeves to hug arms or stay up rolled up. Available in seven color variations.
A tree is planted through their reforestation partner, One Tree Planted, with every purchase.