Are you a homeowner, property owner, or landscaper looking to make the most of your garden designer dreams? If so, then look no further! Here we provide seven important points to keep in mind when designing your backyard. Whether you are a budding gardener or an experienced one, these tips can help maximize the potential of your project and will save you from costly mistakes that could be avoided in the future! From getting creative with plant placement to assessing soil type – this guide is here to provide all that essential information and more. Below, we take you through our top 7 things to keep in mind when designing your backyard including useful design tips.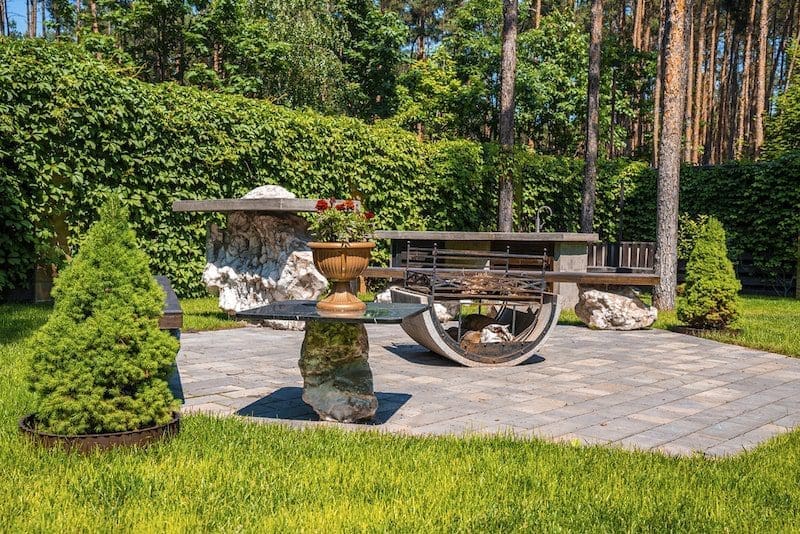 1. Space utilization
Effective space utilization is crucial when it comes to designing any property, whether it be residential or commercial. That's why it's important to consider hiring professional architectural landscape designers to help you make the most of your space. As noted by the team at ALD MN, these experts have the knowledge, skills, and experience to create layouts and designs that are not only practical but also aesthetically pleasing. From maximizing green space to creating functional outdoor living areas, their expertise can help you create a space that is both beautiful and functional.
2. Functional layout
Designing your backyard can be exciting, but it's important to keep functionality in mind. When considering the layout of your outdoor space, take into account the activities you enjoy and how you plan to use the area. A functional backyard layout should include designated areas for dining, lounging, entertaining, and any other specific activities you enjoy. Creating designated spaces not only provides structure but also maximizes the potential of your backyard. Consider incorporating elements such as patio furniture, outdoor lighting, and landscaping to enhance the functionality and aesthetic appeal of your outdoor space.
3. Outdoor activities
Designing your backyard can be a fun and exciting project, especially when you are incorporating outdoor activities. There are plenty of options to choose from, whether you are an adventurer at heart or prefer to take it easy. If you love staying active, consider adding a basketball hoop, soccer net, or even a putting green to your backyard space. If relaxation is more your style, designing a cozy reading nook or adding a hammock can be the perfect addition. Whatever your preference, ensuring your backyard combines both leisure and activity will create a space that is both functional and enjoyable.
4. Plant selection
Designing the perfect backyard can be an exciting process, but it can also be overwhelming with so many plant options to choose from. To create a garden paradise, keep in mind the four key plant selection criteria. First, consider plant height and spread, as they impact how much space each plant will take up. Next, think about how much sunlight and water each plant will require in your garden's specific location. The third aspect is to consider the season for each plant, as this can affect the garden's overall aesthetic and continuity. Lastly, consider the plants' unique traits, such as fragrance, color, and texture.
5. Privacy and screening
When it comes to designing your backyard, privacy, and screening are two crucial factors to keep in mind. After all, you want to be able to relax and enjoy your outdoor space without worrying about prying eyes or unwanted attention from neighbors. Fortunately, there are many creative ways to add privacy and screening to your backyard design. Consider installing a trellis with climbing vines or tall hedges that can create a natural border around your yard. If you want something more modern, try adding a privacy wall made of wood or metal that can also double as a decorative element.
6. Lighting options
Designing your backyard is an exciting project with endless possibilities. As you map out your landscape, it's important to consider the different lighting options available to truly bring your space to life. Whether you're aiming to create a warm and inviting atmosphere or a more modern, chic vibe, there are a variety of lighting techniques to suit your individual style. From pathway lights that guide your guests along a garden path to hanging lights that add a touch of charm to a seating area, there are endless possibilities to consider when it comes to outdoor lighting.
7. Maintenance requirements
Designing your backyard can be a fun and exciting project, but it's important to keep in mind the maintenance requirements to ensure that it remains enjoyable year-round. When planning your design, consider the amount of time and effort you're willing to invest in upkeep. For example, if you opt for a lawn, be prepared to spend hours mowing and watering it regularly. On the other hand, incorporating low-maintenance elements such as stone pathways or native plants can reduce your workload while still adding visual appeal and functionality to your backyard.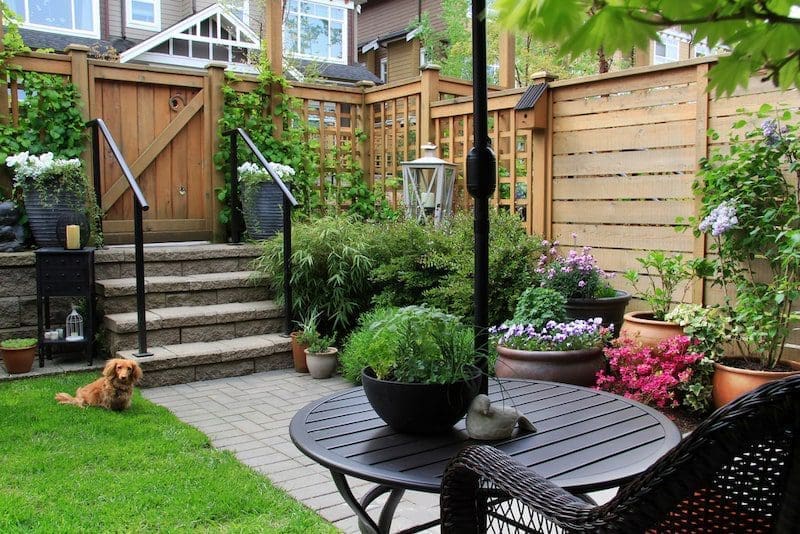 In conclusion, when designing your backyard there are a number of important considerations that you must take into account as well as helpful tips to consider. While space utilization, functional layout, and outdoor activities are all important components, it is essential to remember the importance of plant selection, privacy and screening, lighting options, and maintenance requirements. By following these tips, you can create an outdoor space that is both enjoyable to use and easy to maintain. Working with a trusted landscape architect will help ensure that you get the most out of your garden by creating a customized design tailored to your specific needs.