Scottsdale, an Arizona desert city, is an exceedingly notable tourist spot that attracts visitors throughout the year. It lies east of the Phoenix state capital and remains renowned for its high-class vacation spots.
Scottsdale features high-end places like boutiques, shopping centers, and spa resorts. The numerous attractions of the city make it a year-round tourist destination. Furthermore, the perfect weather in the area enhances the place's appeal.
The influx of tourists in Scottsdale indicates that the city offers several accommodations varying in amenities, service rates, location, etc. Below we highlight some of the best places to stay while in Scottsdale, including hotels, vacation rentals, and villas.
Best Hotels in Scottsdale
Fairmont Scottsdale Princess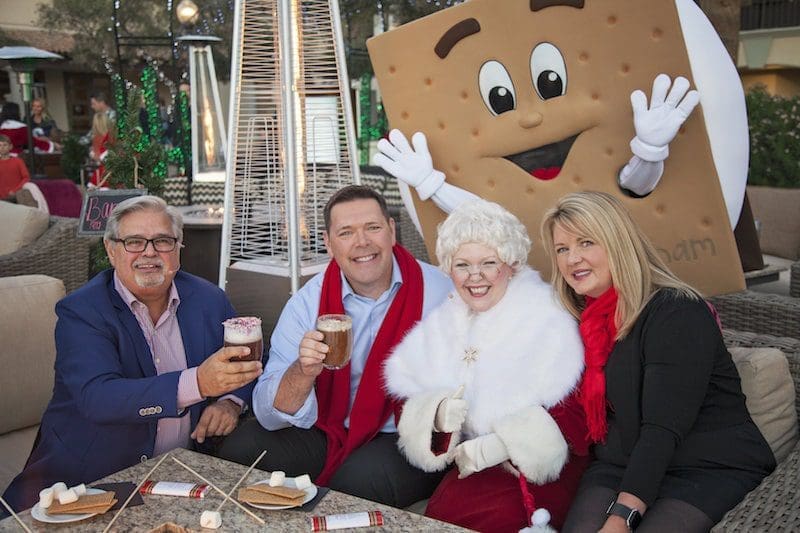 Fairmont Scottsdale Princess is a well-renowned hotel offering 750 high-class guest rooms with 122 Casitas, two Presidential Suites, and 66 Gold Rooms.
All the accommodations are of the highest standard. They have well-defined work areas, living spaces, refreshment centers, terraces, and luxury bathrooms.
The rooms come in distinct types and have various amenities such as blackout curtains, air conditioning, television, coffee or tea maker, etc. The hotel remains surrounded by fountains, mesmerizing desert plants, lagoons, fire pits, and broad green spaces.
Fairmont Scottsdale Princess offers other property amenities like free internet, heated pools, fitness services, spas, lounge, valet parking, etc.
Hyatt Regency Scottsdale
Hyatt Regency Scottsdale brings the most luxurious and comfortable accommodations to tourists and visitors. Surrounded by flowering cacti, the hotel offers a mesmerizing view of the sunset. It features a water playground of 2.5 acres lying amidst a sand beach. Furthermore, it has waterslides, golf courses, and spas.
The rooms of Hyatt Regency Scottsdale offer numerous amenities to make the stay pleasant. They range from luxury facilities to necessary ones. For instance, the rooms have private balconies, refrigerators, air conditioning, flat-screen televisions, etc. Also, the property amenities include pools, free Wi-Fi, a fitness center, lounge, tennis court, babysitting conveniences, etc.
Hilton Scottsdale Resort & Villas
Hilton Scottsdale Resort & Villas offer enthralling and breathtaking views of the overlying Camelback Mountain with a broad desert landscape. The hotel lies in a highly convenient location, allowing visitors to access the Spring Training at Scottsdale Stadium and the Old Town Scottsdale.
Hilton Scottsdale Resort & Villas features a spa, an outdoor heated pool, and three restaurants. Additionally, the property has a shuttle service for exploration that can go up to two miles.
The rooms of the hotel are exceedingly spacious and comfortable. The two-bedroom villas come with their private patios, kitchenette, dining area, exclusive pool, and private balcony.
Best Vacation Rentals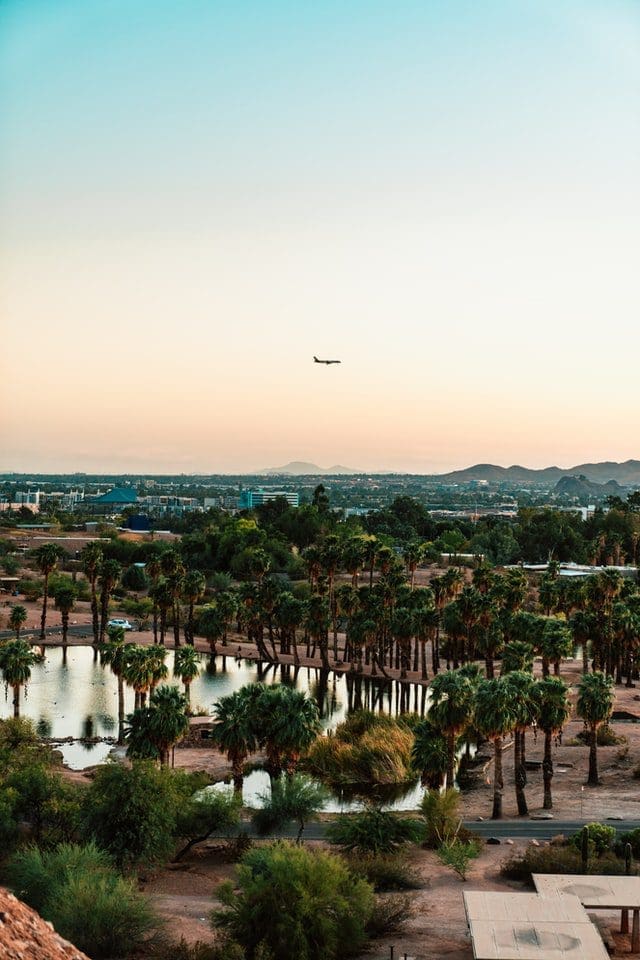 Scottsdale Park Suites
Located on the Greenbelt, Scottsdale Park Suites offer the best place for a vacation getaway. It provides a rejuvenating and relaxing environment. It can also give the adventurous and fast-paced getaway a tourist may want.
The vacation rental accommodations at Scottsdale Park Suites are highly comfortable and convenient. They remain located near several restaurants, parks, and shopping centers, allowing the visitors to choose from multiple options. Nevertheless, they enable home-cooked meals using well-stocked kitchens and homes.
Tourists can choose from one-bedroom apartments or studios. They come with free Wi-Fi, a balcony or patio, a coffee maker, housekeeping, air conditioning, etc.
Stay With Style Scottsdale
Stay With Style Scottsdale offers high-end vacation rentals and accommodations that put comfort before anything else. In other words, the lodgings keep the relaxation and coziness factor of the tourists as the first criteria.
The rooms have ample space and come with immaculate surroundings and quality bedding. Also, they have all the amenities an individual can desire and require.
For instance, the vacation rentals offer cleaning supplies, trash bags, additional mattresses, toilet paper, an air dryer, and cotton linens and towels. The bathrooms and kitchens come fully equipped. Furthermore, the rooms have televisions, air conditioning, heated pools, and pool floats.
Parsons Villas
Parsons Villas offer luxurious yet affordable accommodations to their guests. The vacation rental provides comfort and convenience to the tourists, allowing them to have a memorable time and pleasant experience.
The rooms offered by Parsons Villas are spacious and clean. They come with various amenities and facilities like televisions, air conditioning, bathroom amenities, cozy beds, balconies, etc.
In addition to that, the service provided by the staff of Parsons Villas is of the highest standard. They offer help exceedingly beneficial help, ensuring their stay becomes the best. Also, the vacation rentals remain near popular tourist sites, restaurants, and shopping centers.
Best B&B Recommendations
The Hermosa Inn
The Hermosa Inn lies amidst a landscaped yet lush retreat and offers a boutique-desert style hideaway. It provides 43 casitas and hacienda-style guestrooms decorated in a Southwestern and warm style.
The rooms are exceedingly comfortable and spacious. They come with secluded patios, vaulted ceilings, and fireplaces for a relaxed appeal. In addition, they have various modern-day amenities and conveniences.
The dining services of The Hermosa Inn offer an authentic grasp of the place's local cuisine. The tables remain outdoor and come in varying styles. The dishes are exceptionally delectable and can get paired with local beers, cocktails, and other drinks.
Bespoke Inn Scottsdale
Bespoke Inn Scottsdale offers a one-of-a-kind experience to its customers. The boutique hotel provides spacious, luxurious, and casual accommodations. In addition, the rooms feature an authentic design with a welcoming atmosphere.
The rooms are exceptionally relaxing and comfortable. In addition, they have an intimate setting with various amenities. They include television, complimentary toiletries, private patios, cozy beds, curtains, coffee makers, etc. The property has a charming courtyard and an infinity pool.
Bespoke Inn Scottsdale offers finger-licking local flavors and colorful cuisine that leave people wanting more. The hotel offers several things, from elegant dishes to tasty cocktails and craft beers.
W2ND Historic Inn
W2ND Historic Inn is a boutique inn that focuses extensively on design and offers high-quality services and luxurious amenities. It lies in the historic and quiet location in downtown Mesa where the guests can relax.
The rooms have several facilities and amenities that make the stay comfortable and pleasant. Additionally, the property has a pool for a tropical paradise under the Arizona sun.
The dining services of W2ND Historic Inn combine traditional and non-traditional aspects. The cuisine includes various healthy yet delectable dishes with a well-thought breakfast menu. It gets topped with the hotel's signature tea or coffee and scones.