Hop right into celebrating the Easter holiday by treating your family and friends with gifts and fun surprises. Our Easter Gift Guide highlights gift ideas for everyone of all ages and interests.
Plus, looking for dark chocolate options? Get your Midday Square chocolate bars that will bring happiness to your family.
Bubble Tree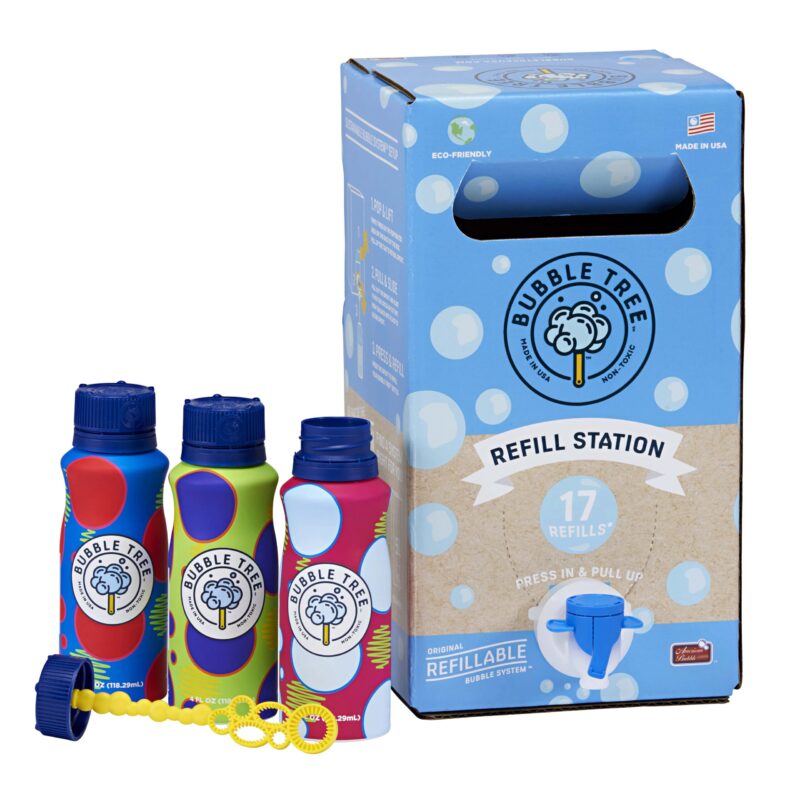 An eco-friendly staple every child will love this Easter is Bubble Tree's Sustainable Original Bubble System. Perhaps the best solution to eliminating, one-time-use plastic bubble bottles, the original refillable bubble system features the first manufactured aluminum bubble bottle and a refill box.
Bubble Tree's packaging is made from aluminum, the most recyclable and sustainable material on earth. It is also 100% recyclable corrugated cardboard. In addition, Bubble Tree is the very first patent-pending, eco-friendly, and sustainable bubble system made in the USA. Available on Amazon.
ChocAllure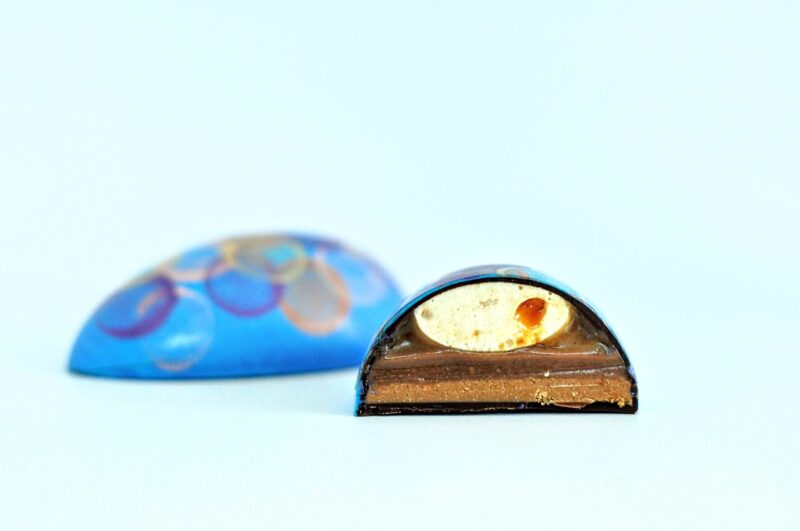 Go above and beyond this Easter with ChocAllure's Easter themed bonbons that are perfect for bringing your Easter basket to the next level. Their baby chick shaped bonbons are made of French Valrhona chocolate and filled with hazelnut praline ganache. ChocAllure, based just outside of Boston, also offers a Dark Chocolate or Caramel Lovers Easter Egg decorated with eye-catching, artistic and playful designs.
Cross and Initial Charm Necklace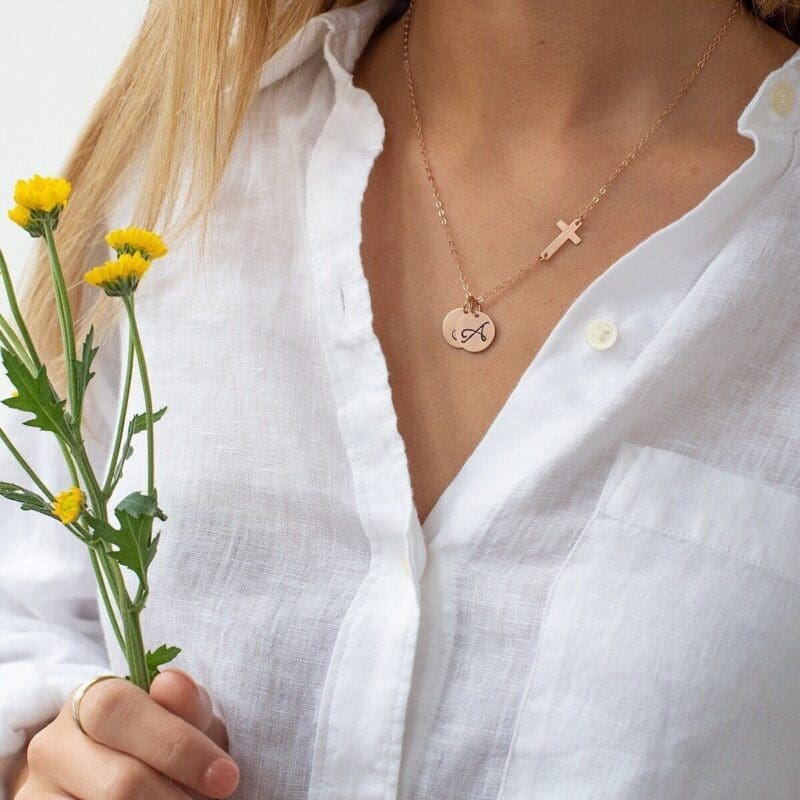 Surprise your loved one this Easter with a personalized, handmade charm necklace by Isabelle Grace. This beautiful charm necklace effortlessly entwines faith and love with a cross and up to six more initial charms. Available in silver, gold, or rose gold and three font styles. It is also their #1 bestselling necklace!
Delysia Chocolatier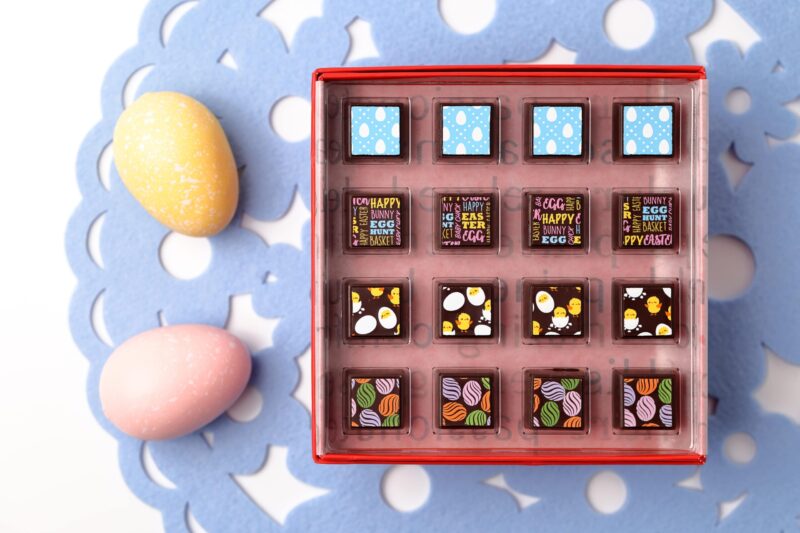 Delysia Chocolatier offers a wide selection of Easter confections to help celebrate the spring season with family and friends. Their 'Hoppy Easter' Chocolate Truffle Collection is inspired by traditional and elegant Easter desserts like carrot cake and hot cross buns. The truffles are beautifully decorated with Easter themed nostalgia and pastel-colored fonts. A favorite is the Strawberry basil citrus chocolate that features a luscious infusion of fresh lemon and white chocolate along with freshly picked strawberries and basil.
For children, Delysia Chocolatier's Painted Chocolate Eggs create a deliciously fun experience that can be decorated with chocolate ink pens. Flavors include strawberry creme, cake batter, and Concord grape, to name a few.
FiftyFlowers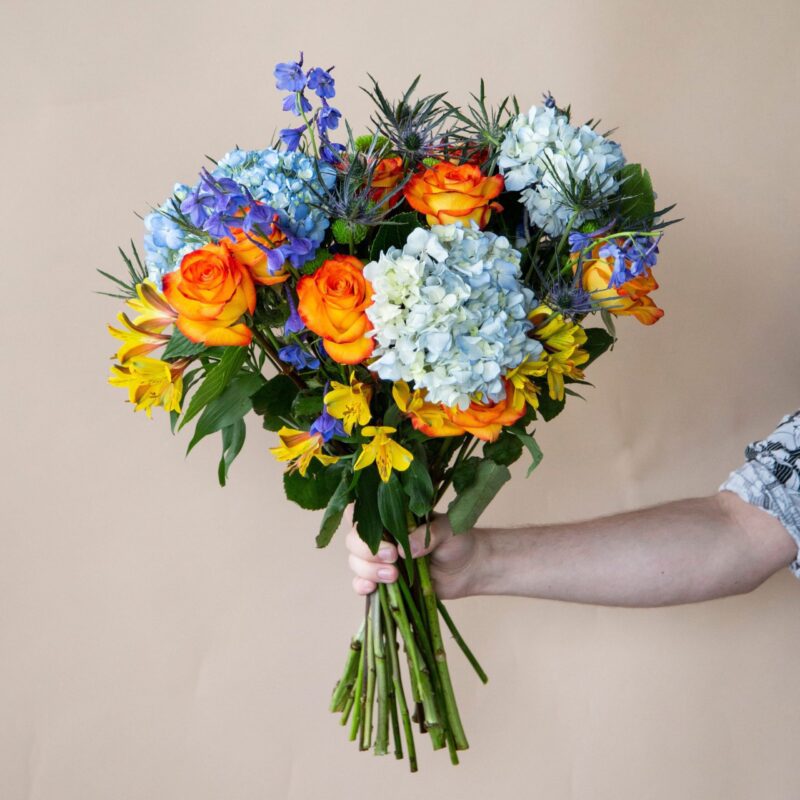 Delight your loved ones this Easter with an impressive Spiral Bouquet from FiftyFlowers. This gorgeous and vibrant bouquet is hand-designed with a swirl of Peruvian lilies. Or choose the Grace and Strength Pink Rose Bouquet that will brighten up any Easter dinner table. This cheerful bouquet includes hand-designed alstroemeria, button poms, hypericum berries, and solidago as a compliment to the pretty pink roses. Another favorite is the Lemonade Stand Anemone Bouquet filled with yellow garden roses and light pink roses.
SimplyFun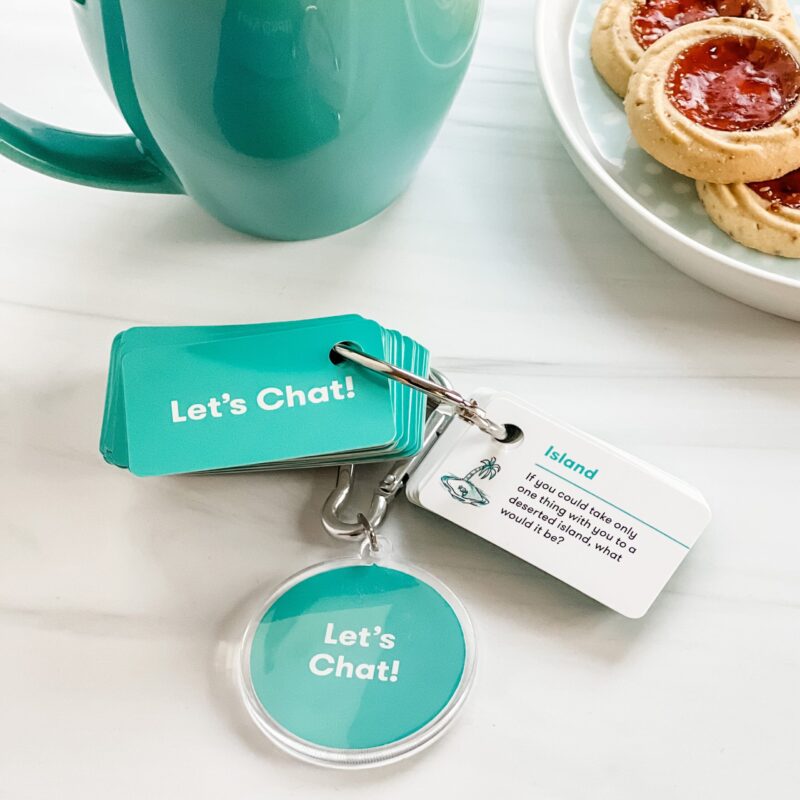 Get the whole family engaged at the table or during road trips this Easter holiday. Instead of wasting time scrolling on our cell phones, SimplyFun has a number of fun board and card games that fit perfectly into an Easter basket. Their selection of games ranges from Word Bits and Linkity to questions and conversation starters on keychain rings, perfect for travel! Pictured above, for example, is SimplyFun's 'Let's Chat' Chat Ring. This game includes 98 thought-provoking conversation starters help build important social interaction skills. Participants can share fun tidbits about themselves while getting to know others at home or on the go.
Stomp Rocket
Hop right into plenty of outdoor play this spring with Stomp Rocket! Any child would love to receive this fun and engaging activity that helps teach STEM-based principles. These include gravity, motion, and force. Various rocket sets by Stomp Rocket are available for children ages 3-9+. No batteries required. Just set up the base and STOMP to see the rockets fly. Available on Amazon.