Like all others, the skincare industry operates in part on a seasonal calendar. Quarterly, monthly, and weekly, we're provided with exciting new skincare options that may be specific to a particular skin concern or condition or best suited for the season we're heading into: in this case, fall, and winter. The skincare products currently being released will go a long way towards preparing our skin for the harsh weather that is to come and keeping it happy and healthy during freezing cold days and biting winds. These are the skincare products we are the most excited to try out this fall and winter.
Fresh Crème Ancienne White Truffle Face Serum
Truffles are an ingredient associated with luxury and abundance. Fesh has used them to the fullest of their potential in this brand new deliciously decadent face serum. This silky, anti-aging serum has been carefully crafted, featuring some of the most luxurious and highly functioning skincare ingredients on the market. White truffle extract of high purity and quality rejuvenates distressed and tired-looking skin. Fresh's patented enzymatic extraction process delivers a concentrated formula that harnesses 100% of the bioactive ingredients present in the white truffle extract to target the signs of aging. When used consistently for over two weeks, this serum has shown proven results in smoothed expression lines, refined contours, and a radiant look. Skin is visibly firmer, and forehead and smile lines are noticeably minimized, which explains why it sits at the top of our list. Fresh have also recently released their skincare holiday advent calendar for 2023, which includes some of their other must have products including their Black Tea Peptide Firming Overnight Mask, which isn't a new product but a must-have, Sugar Lip Scrub, oh-so popular Soy Face Cleanser and many many more goodies that may take your fancy.
Sofie Pavitt Face Nice Ice Toner Pods
Every so often, a seemingly gimmicky skincare product is released that delivers results, not just an interesting idea and some enticing packaging. Sofie Pavitt has been doing well in terms of new releases in recent months, and the new Nice Ice Toner Pads are no exception to that trend. Instead of living in the bathroom cabinet or drawer, store these toner pads in your freezer for best results. Remove one pad as needed and rub it all over your face for an icy toner that reduces inflammation and redness. Tired skin will benefit from ashwaganda, glycerine, niacinamide, and green tea extract. Cold products may seem counterintuitive in cooler weather, but trust us, this one works.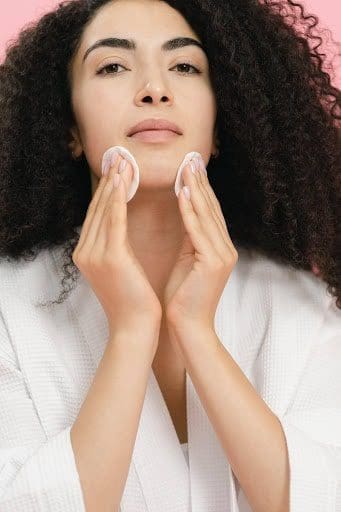 LEHENRIKSEN Dewtopia 25% AHA + PHA Flash Facial Exfoliating Face Mask
Masks are an indulgence we love as part of a weekly skincare routine. This mask, which was newly released this August, contains 25% acids (15% PHAs and 10% AHAs) and should be used twice to three times weekly to see the best possible results. When used consistently, this mask leaves noticeable under-eye bags much less noticeable and skin brighter and bouncier. The iridescent tint to the product is a fun bonus, and people have already gone wild for it!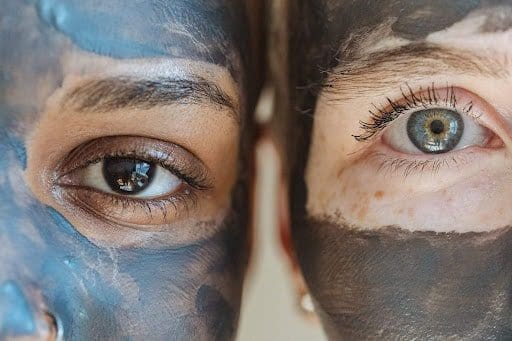 Elemental Herbology Five Elements Cleansing Balm and Five Elements Vital Cleanse
Elemental Herbology is a brand that believes a good cleansing is the foundation for every step of the skincare process that follows. Supercharge the cleansing process with this all new luxurious product designed to work on all skin types and add a little bit of mindfulness to your skincare routine. As this cleansing balm glides over your skin, you'll experience the effects of a host of natural ingredients such as buckthorn oil (packed with vitamins), apricot oil (to minimize inflammation), and jojoba oil (to moisturize tired skin) as they work together to remove any trace of impurities and add luster to your freshly cleansed skin.
RMS Beauty SuperNatural Radiance Serum Broad Spectrum SPF 30 Sunscreen
SPF is a necessity whether you're in the warm summer months and exposed to a lot of direct sunlight, or in the cool fall and winter months. RMS has newly created an incredibly lightweight formula that feels a little more like a serum than a classic SPF. This makes your skincare and beauty routine a little easier as the products sinks into your skin in the blink of an eye. The product is not only a layer of protection between you and the sun but is also a radiance booster that leaves your skin looking bright and glowy, but never oily. The formula is perfect for wearing under makeup as no streaking or pilling occurs when layering products.
Fluff Lip Oil
An area we often overlook when attending to our skincare needs is the lips. Our lips are just as sensitive as the delicate skin around our eyes and take a real hit when the weather begins to cool. If you want to avoid excess irritation, dryness, and even cracks, try the new lip oil from clean beauty brand Fluff. This refillable lip compact comes in clear, tine, poppy red, and ally cat brown, so there is something for every preference. Castor seed oil, almond oil, sunflower seed oil, and shea butter come together to nourish and hydrate your lips, keeping them smooth and soft when the weather is rough outside.
Skin Pharm High Beam Brightening Lotion
Last, but certainly not least, and coming in at just under the $100 dollar limit is Skin Pharm's High Beam Brightening Lotion. The cooler months can leave your skin looking a little bit dull or tired, so implementing a brightening and smoothing lotion is definitely a good idea. Licorice root, vitamin E, niacinamide, and hexylresorcinol come together to smooth any rough areas and shine a spotlight on your newly refreshed complexion. This fast-acting product is effective without employing any harsh ingredients and is easy to integrate into an existing routine, so bear that in mind when debating the price tag.
Choosing any of these exciting new skincare products as a part of your upgraded fall skincare routine will undoubtedly leave your skin happier and healthier than it was this time last year. Which ones are you going to try first?