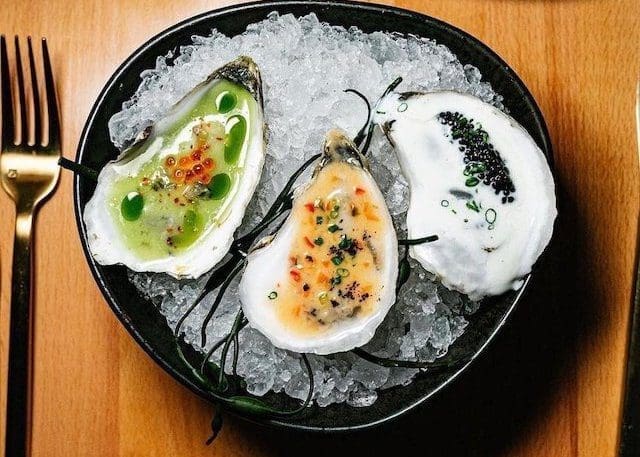 Embarking on a Mediterranean and seafood culinary journey that transcends the ordinary, Sagaponack restaurant in the heart of Flatiron in NYC, offers a haven for those seeking a taste of the Hamptons within the bustling energy of Manhattan. Helmed by Executive Chef Phil Choy (formerly at Dovetail and Boulud Sud) Sagaponack captures the essence of East End dining while infusing it with the cosmopolitan flair of New York City.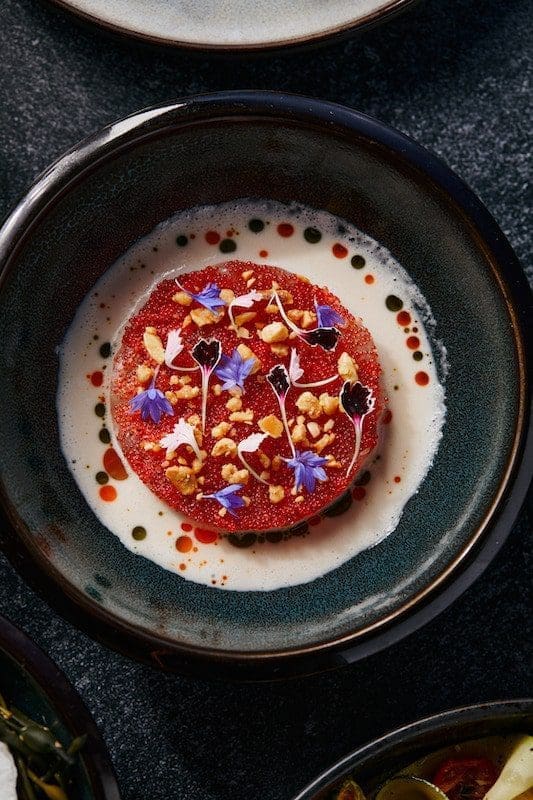 The Menu
The dining experience at Sagaponack begins with a selection of three variations of dressed oysters: Chili, Caviar, and Cucumber. Perhaps one of the most popular dishes on the menu, the selection includes a Cucumber oyster with yuzu kosho and dill; Chili with fresno, serrano, and shallot; and Caviar with Adamas Siberian caviar laid on top of a buttermilk and yogurt base.
Roasted oysters include Brown Butter with shoyu koji, lemon, and tempura flakes, as well as Gochujang Butter, topped with serrano, sesame breadcrumbs, and scallion.
The Raw selection of oysters feature Island Creek oysters sourced from Duxbury, Massachusetts and Kusshi oysters from Humbolt Bay, California.
The next round of dishes includes the Fluke Tartare topped with coconut, marcona almonds, and tobiko, drizzled tableside with a sauce crafted from cucumber, cilantro oil, chili oil, and lime. There is also an Asian Calamari twist seasoned with guindilla, parsley, and Calabrian chili aioli. For those chilly nights, warm up with their Squash Soup crafted with ginger coconut cream, pumpkin seeds, and aleppo.
The larger plates showcase the house-made Ricotta Cavatelli, served with generously-portioned peekytoe crab, sunchokes, and Meyers lemon, with the option to top it off with Adamas Siberian caviar. The Shoyu Salmon is plated with jeweled rice, shoyu butter, and oyster mushroom. 
The centerpiece dish is the Seafood Paella, which includes a perfect blend of lobster stock, chorizo, fennel sofrito, saffron, manila clams, mussels, shrimp, saffron aioli, garnished with blanched julienne snow peas.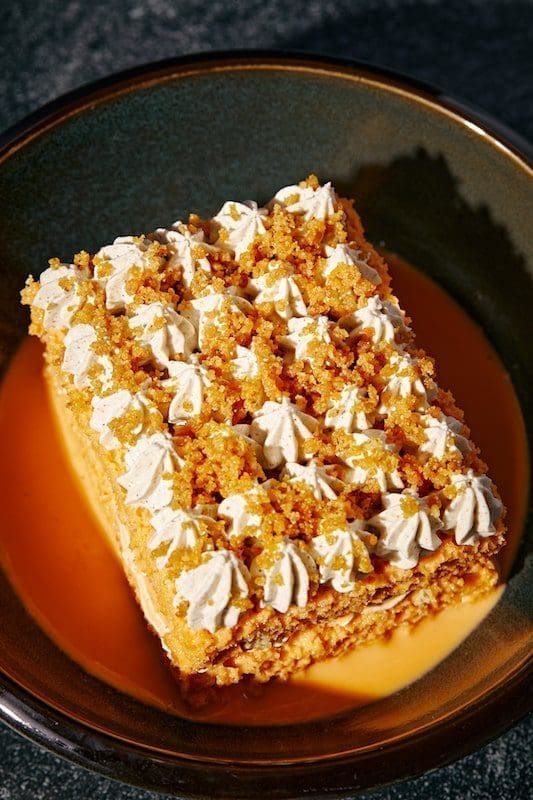 Sagaponack's dessert menu includes a Thai Milk Cake with mango, pecan, and cinnamon; and a Crème Brûlée with earl grey, mint, topped with a strawberry garnish.
Click here to view their full menu.
Cocktails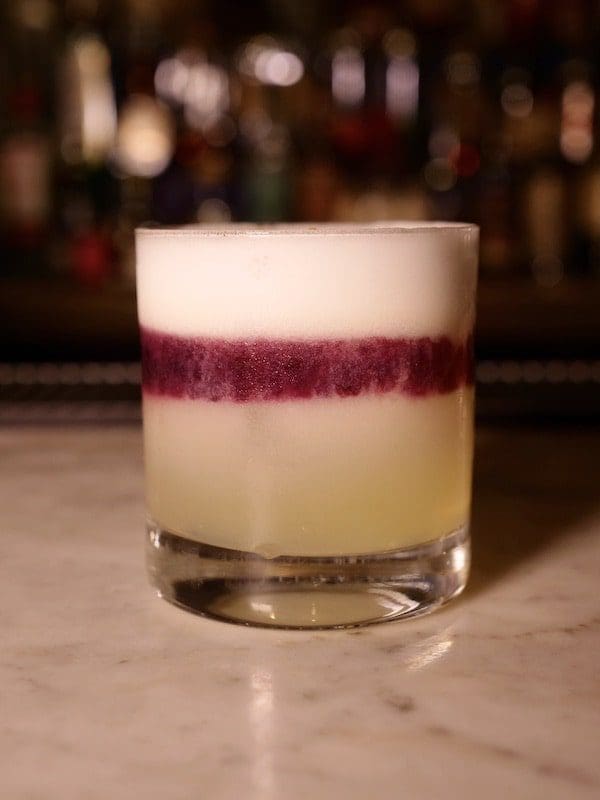 The beverage selection consists of a seasonally rotating international wine selection and beer options. The beer options range from IPAs, lagers, and ciders to Montauk-sourced pilsners. Sagaponack also has an expanding list of craft cocktails.
Craft cocktails include the Bateau Banane, a mezcal and absinthe-based drink with orange curacao and banana, as well as the Fiji Blue with white rum, St. Germain, blue curacao, and lime.
Hours & Additional Information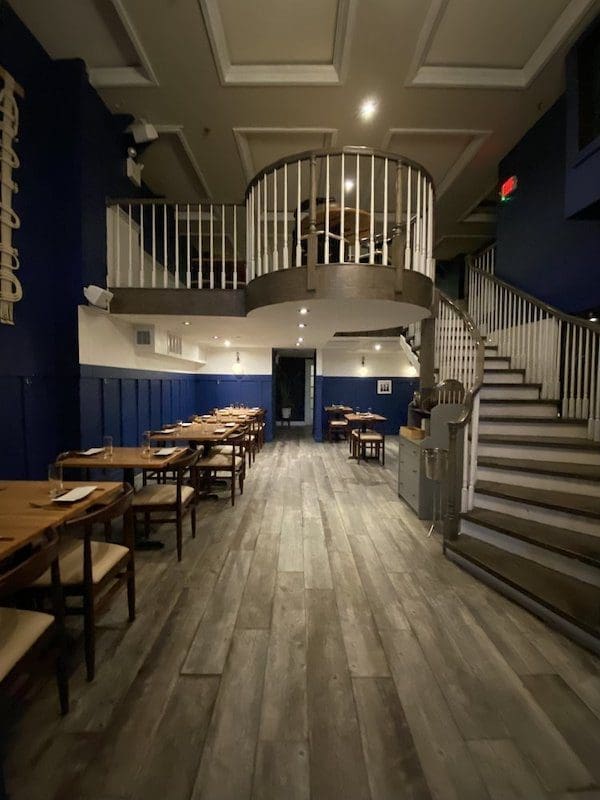 Sagaponack serves lunch and dinner daily, and brunch on Saturday. The restaurant is closed Sundays.
Happy Hour is served Monday through Saturday 11:30am-3pm, and 5-6:30pm.