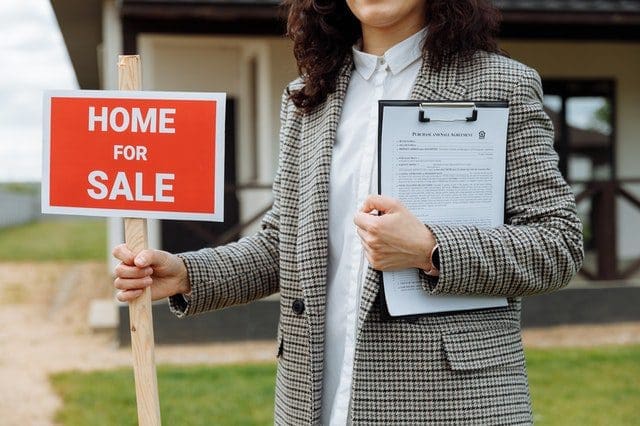 If you're thinking of selling your property, you probably have a lot of questions. How do you get started? What should you do to prepare your home for sale? What can you expect during the process?
To help you answer these questions and take your selling game to the next level, read on for our top tips for making selling property easier than ever before. 
Set an accurate asking price
Making sure that you have set an accurate asking price is one of the most important steps you can take when selling your property. This is particularly helpful if you are selling a house for cash and need to sell your house quickly. Setting a fair, competitive price will give prospective buyers confidence in your home and increase the likelihood of showing people around quickly – and therefore getting a deal done sooner rather than later.
There are some tips to follow when it comes to pricing your property accurately:
Do your research

– Look at any similar properties for sale in your area and research what those homes went for at their current asking prices. This will give you an idea of how much value your home holds compared to other properties currently on the market – which will help you determine if there's enough room to raise or lower your asking price.

Work with a real estate agent

– A good real estate agent will have an in-depth understanding of your local market and can help you price your home competitively while still making sure you get the best possible return on investment.

Don't be afraid to adjust

– If your home doesn't sell as quickly as you'd like, don't be afraid to adjust the asking price accordingly. This shows prospective buyers that you're motivated to sell and willing to negotiate – two factors that can make all the difference when it comes to getting an offer.
Taking the time to price your property accurately from the start is one of the best ways to simplify the selling process and increase your chances of a successful sale.
Market your property to potential buyers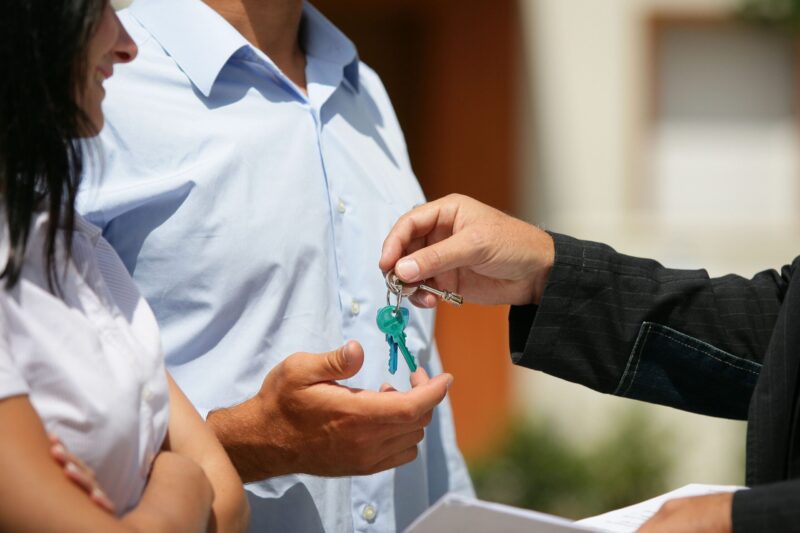 When you're ready to sell your property, it's important to market it to potential buyers in the most effective way possible. There are a number of things you can do to make sure your property stands out from the competition.
One of the most important things you can do is hire a real estate agent who has experience marketing properties like yours. They'll know how to package and present your home in a way that will appeal to buyers, and they'll have access to a wide range of marketing channels that you may not be aware of. As discussed earlier, another key element of successful marketing is pricing your property competitively. If your asking price is too high, you're likely to turn away potential buyers before they've even had a chance to consider your property. However, if you price it too low, you may miss out on some lucrative offers. A good real estate agent can help you determine the right listing price for your home through careful market analysis.
One of the other most important things you can do when marketing your property is to stage it properly. This simply means preparing it in a way that highlights its best features and makes potential buyers feel welcome and comfortable as they tour the property. You'll want to make sure that each room looks clean, well-organized, and staged with appropriate furnishings.
Don't forget about curb appeal! Keeping the lawn neatly trimmed and maintaining attractive landscaping will also help make your home more appealing to buyers.
How to negotiate with buyers 
One of the main reasons why so many people struggle to sell their properties is that they are not good negotiators. This is where having solid negotiating skills comes in handy. By knowing how to negotiate with buyers, you can find common ground with your potential buyers and close more deals faster.
So how exactly do you negotiate effectively with potential buyers? Here are some tips:
Do your research ahead of time and know what the market value of your property is. When negotiating, always have accurate information and data on hand about your property's value compared to similar properties in the area. This will help ensure that you are not selling your property at a price that is lower than what it's really worth.

Keep an open mind and always be willing to consider different offers or counteroffers from potential buyers. Remember, negotiation is a two-way process where both parties need to make compromises in order to reach an agreement. Never dismiss any potential offer without giving it serious thought first.

Think like a buyer and try to understand their point of view when they come up with offers or counteroffers. This will help you identify what their priorities are so you can adjust your own position accordingly and find common ground more easily.

Be willing to walk away if necessary. Sometimes, the only thing that makes buyers change their minds is knowing that you are willing to let go of the sale if necessary. If a particular offer or counteroffer is not in your best interests, do not be afraid to walk away and wait for a better one instead.
By following these tips, you will be able to negotiate more effectively with potential buyers and close more deals faster in the process. Start applying them today and see how they can help you succeed in selling your property!
Be prepared in dealing with paperwork and legal issues
It's essential to enlist the help of real estate professionals who are knowledgeable about your local market. They can provide valuable insight into what prices properties similar to yours have been sold for recently. This is so that you can get an accurate idea of how much your property will sell for. As such, they will also inform you about any legal restrictions or issues that may apply with respect to selling your property – like zoning regulations, for example.
In addition, it's important to be aware of your obligations as a seller under your state's laws. For instance, you may be required to provide certain disclosures to potential buyers about the condition of your property or any material defects that it may have. Depending on where you live, you may also need to obtain a certificate of occupancy from your local municipality before listing your property for sale.
Finally, once you have found a buyer and are ready to close the deal, there is still some paperwork that needs to be taken care of. For instance, you will need to sign a sales contract with the buyer, which will outline the terms of the sale and specify who is responsible for paying what costs are associated with the sale.
You will also need to provide a title search report to the buyer. The property title will confirm that you are the rightful owner of the property and that there are no outstanding liens or mortgages on it.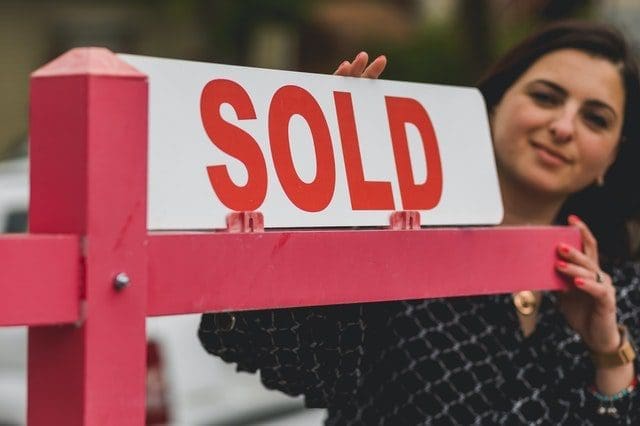 With these tips, you'll be able to sell your property with ease – no matter what challenges come your way! Start getting ready to put your home on the market today!