Palace Resorts' The Grand at Moon Palace in Cancun has so much to offer their resort guests and members. In particular, the top-notch cuisine takes center stage with over two dozen dining options throughout the expansive beachside resort. We highlight five of our favorite restaurants at The Grand at Moon Palace with unforgettable dining experiences you may not believe can exist all in one place.
Boulangerie
Inspired by a French cafe, Boulangerie has all of the treats and sweets you can imagine. Chocolate truffles and hand-painted bonbons are on display for ordering, in addition to their incredible French macarons like Rose, Raspberry, and Chocolate Banana. This is a perfect stop after a day by the pool. Sit, relax and sip a cappuccino paired with a French-inspired pastry. They are also open twenty-four hours!
Must try selections are the macarons, Raspberry Kiss bonbons, the crepes, and fruit smoothies. Gelato is also served.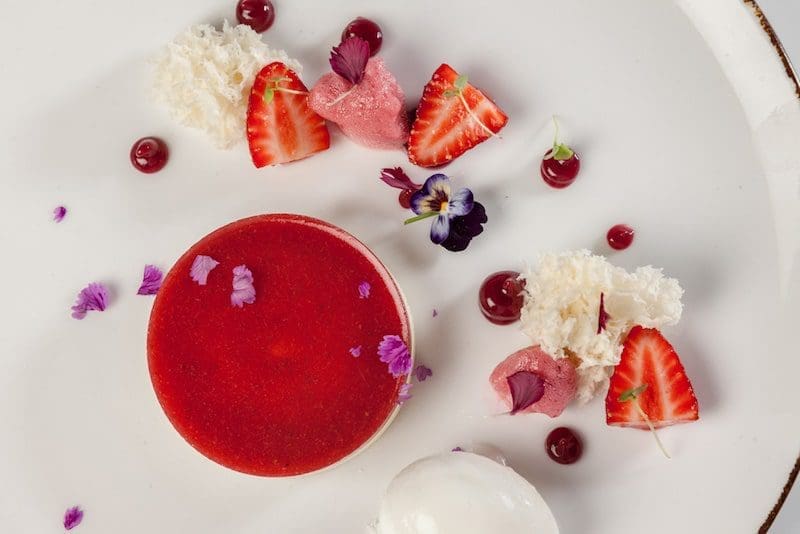 Habibi
This Lebanese restaurant should be top on your list for breakfast, lunch, and dinner during your stay. Breakfast is the way to start the day here at Habibi. Top dishes include the Fruit Parfait with rose honey, and the Khachapuri. The Khachapuri has some final touches presented table-side as the dish shows off its cheesy deliciousness. It is made with freshly baked bread with stretchy cheese and a sunny side up egg on top that is then scrambled and folded in with the cheese. This dish is also available on the dinner menu.
For dinner, choose the Hummus and Baba Ganoush to start. Then, have the Shwarma for your main course. Dessert is worthy of all of its praises. Try the Arak or Rose Water paired with the Ashta Ice Cream or Luqaimat (Lebanese donuts).
Live belly dance performances paired with live music are during select evenings.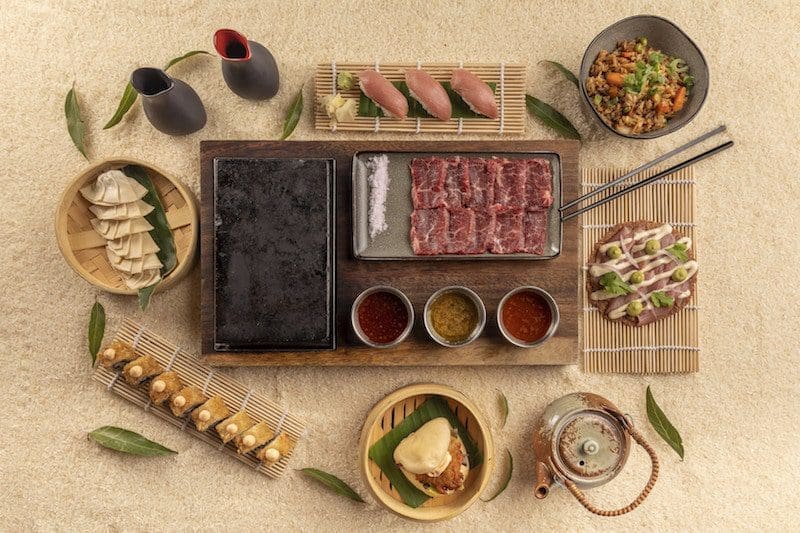 Jade
This Japanese and Asian fusion restaurant will surely send your tastebuds soaring. Favorite dishes are the Gua Bao steamed buns, Seabass with Sweet Miso, Nigiri selection, and the skewers. Their dessert is also one-of-a-kind. The Lychee Infusion is a delight. It is made with lychee granite, campari meringue, and Greek yogurt sorbet.
There are two must-do experiences while dining at Jade. First, savor the ancient charcoal-immersed Robata technique where cook your own meat paired with your choice of sauce. Second, the Mayan Coffee which is prepared table-side for a true film-worthy performance.
Tapas y Vino
You could not walk through this tapas lounge without becoming enamored with the Spanish-inspired tapas on display at the counter. This the perfect spot to unwind in after a day in the sun. Enjoy some wine or cocktails paired with a variety of cold and hot tapas. The favorites are Beef tartar and aioli, smoked provolone and sun-dried tomato, and Brie and homemade strawberry compote.
A continental breakfast is also served beginning at 7am.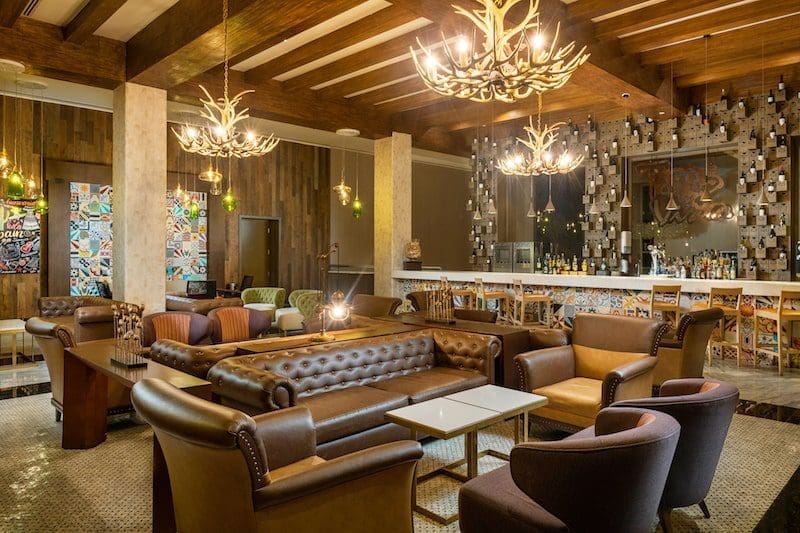 The Library – Speakeasy
Be careful or you may just miss this hidden speakeasy just behind a "bookshelf" door. The Library has an expansive bar space inspired by the Prohibition Era in the Roaring '20's. They have some of the best cocktails around including the House Negroni and the Gin Fizz. In fact, several resort guests raved that they had their best Negronis here. The Library opens at 6pm.
Useful Information
The Grand at Moon Palace all-inclusive resort also has an incredible Italian, French, Caribbean, and Mexican restaurant. They also have a steakhouse and 24/7 in-room dining options. Resort guests are able to download the Palace Resorts app and read their full menus, make reservations, and much more.
Learn about all of their crave-worthy dining options and get ready to book your next adventure at The Grand at Moon Palace, a part of the famed Palace Resorts.