When there is a travel ban in place and some of our favorite restaurants are open for takeout only, we turn to our favorite travel food shows to sublimate our need for new places and new flavors. Here is a list of the top three destination food shows now streaming on Netflix and Hulu.
Netflix
Ugly Delicious
Ugly Delicious follows Chef David Chang as he explores iconic cultural cuisines from around the world. While his visits to outstanding restaurants and dry offbeat humor make the show great, the best part of the show is arguably the cross-cultural reverence Chang espouses for the native dishes of the cultures he visits and learns about.
Salt Fat Acid Heat
This four-part docu-series showcases the essential four elements of cooking flavor: salt, fat, acid, and heat. Chef Samin Nosrat travels the world to find outstanding examples of each of these aspects of food show in Netflix and their many iterations around the world.
Chef's Table
Chef's Table is unique in that each episode profiles one chef for the duration of the episode. Journey to the restaurants of acclaimed chefs all over the world! Catch a glimpse into their kitchen, watch them create their favorite recipes, and hear the unique stories of their journeys to culinary fame.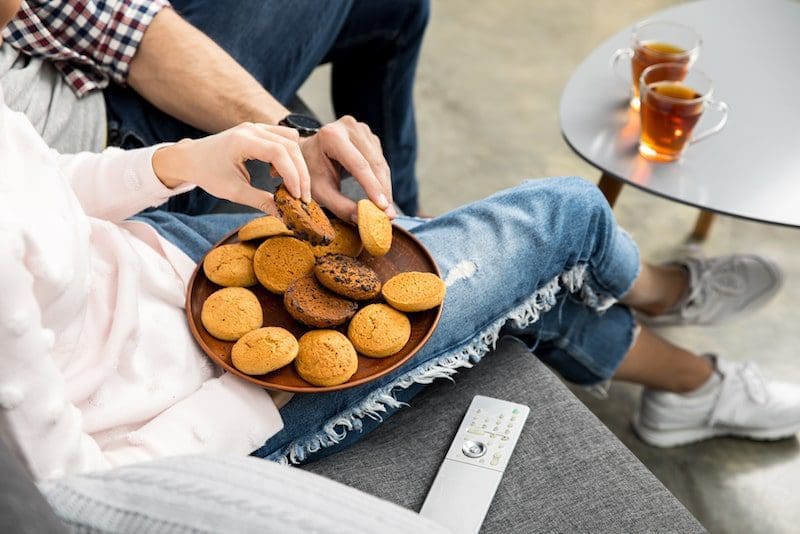 Hulu
Food Paradise 
This travel show takes viewers to locations with over the top menu items that are so outlandish they are almost a parody of themselves. Giant bacon on a stick, breakfast lollipops, fried pie, and the world's spiciest pizza are all featured items on this series that ran for 19 seasons.
No Reservations
No Reservations follows beloved food writer, chef, and host Anthony Bourdain as he travels to distant places around the world to experience the local cuisine and culture. Viewers enjoy this show as much for Bourdain's poignant political commentary and dark sense of humor as they do his travel destinations. 
After Hours With Daniel Boulud
Food show on Hulu was created in celebration of the special meals Chef Boulud created for colleagues friends and VIP guests after hours once his kitchen was closed. Join acclaimed New York Chef Daniel Boulud as he visits other top New York chefs to share stories, recipes, and secrets.
**
Share what cooking shows on hulu you are watching with #EastEndTaste on social media.
 with