A lot has changed since government officials put safety measures in place to stop the spread of COVID-19 early this March. While we are all in total agreement about putting safety first and preventing the spread of the Coronavirus, social distancing is hard. One of the things we miss the most is visiting our favorite restaurants.
Although we can not go to our favorite restaurants right now, many of them are willing to come to us. Many restaurants have expanded delivery options amidst the coronavirus (COVID-19) pandemic. Here are some of our New Haven County restaurants that are delivering to your door.
Frank Pepe Pizzeria Napoletana
New Haven and Waterbury
Frank Pepe Pizzeria Napoletana has been a regional favorite since 1925. Pepe's pizza is credited with popularizing what has been named "New Haven-style pizza". Pepe's pizzas are cooked in a 600-degree coal-fired oven to give the pizza that Neapolitan style signature charred crust. Frank Pepe Pizzeria is offering local delivery from New Haven or any of its 11 locations in CT, MA, and NY. Online ordering is available. New Haven: 203-865-5762; Waterbury: 475-235-2145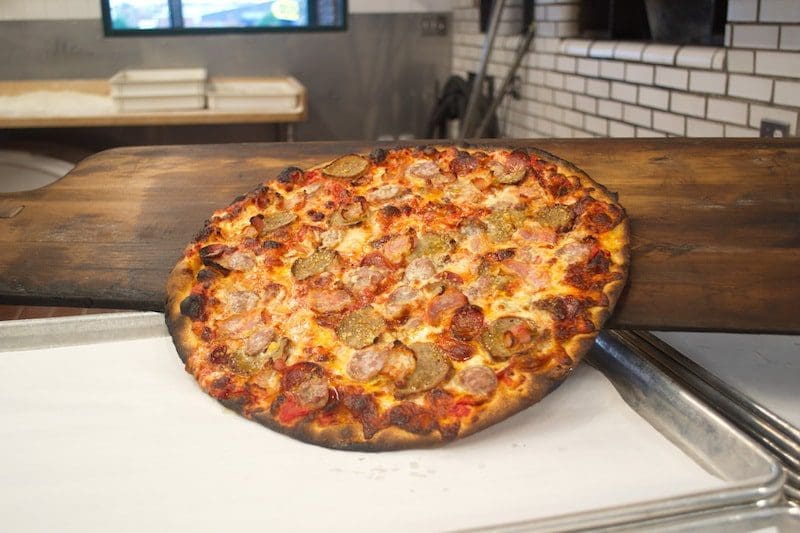 Viron Rondo Osteria
Cheshire
Viron Rondo Osteria in Cheshire is delivering the entire dining experience! They will deliver not only their delicious cuisine to your door, but also offer delivery of wine and cocktails. This restaurant serves Italian classics such as homemade seasonal ravioli, chicken, seafood, panini, and brick-oven pizza. Be sure to try the crispy eggplant and zucchini chips appetizer and the Cacciucco.
Bear's Smokehouse
New Haven
Home of all things smoked, cheesy, fried, and delicious is Bear's Smokehouse restaurant in New Haven. Appetizer offerings include out of the ordinary dishes like Poutine and the signature Bear Balls. The Bear Balls are made of mac and cheese, pulled pork, and cornbread, batter fried and topped with bacon and cheese sauce. Southern favorites such as pulled pork or chicken and baby back ribs are available as well.