Within the boundaries of Belgravia and Victoria is Eccleston Yards, a collection of independent-like minded businesses that have a focus for wellbeing and creative enterprise. A short walking distance from Victoria Coach Station, Eccleston Yards consists of several shops within the sectors of fashion, fitness, food, and retail from cryotherapy and bootcamp to a wine bar and pottery studio.
New Year, New You at Eccleston Yards
For 2020, expect a focus on wellness with their 'New Year New You' theme, particularly for the months of January and February. Retailers are offering bespoke treats like superfood-loaded dishes, and offers like fitness classes, art classes, mindfulness talks, and workshops that focus on the mind and body. All of this and more will help visitors to Eccleston Yards jumpstart their happy and healthy new year.
Classes, Specials & Workshops
A selection of offerings include:
A combined class of yoga, meditation, and cryotherapy every Wednesday and LondonCryo
A free class when buying a class pack of 10 at Barry's Bootcamp
A 90 minute mindful painting class running for six weeks at MasterPeace
A special intro offer of £9.50 for a 10 day pass at Hotpod Yoga
delicious healthy dishes, including a superfood salad and non-alcoholic cocktails will be served at Jones Family Kitchen
You could easily spend the day or a few days here. Try something new and explore everything from meditation classes at Re:Mind (London's first meditation studio), and learn about new and emerging designers at the fashion concept store, 50m.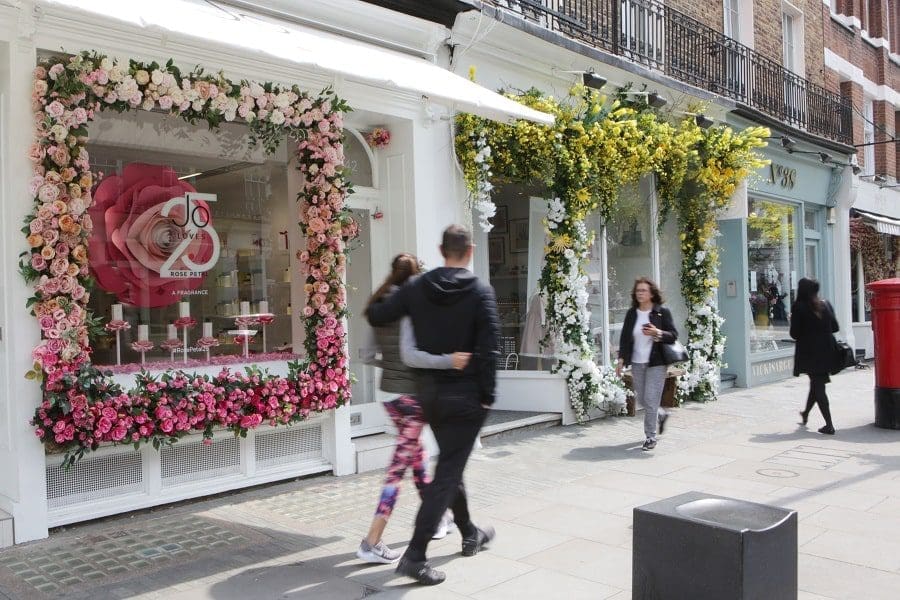 Elizabeth Street Neighbors
Eccleston Yards is next door to Elizabeth Street, home to a collection of boutique high end retail brands and considered to be one of the most beautiful places in London. Elizabeth Street is home to the Insta-famous restaurant, Peggy Porschen.
A perfect way to entwine your visit to Eccleston Yards is to mix a little bit of shopping along Elizabeth Street at Beulah London, ME + EM, and even the highly regarded milliner, Philip Treacy, has his storefront on this stylish, on-trend street.
Grosvenor Britain & Ireland
Eccleston Yards is part of the Grosvenor Group, one of the world's largest privately-owned property companies. They manage and invest in property in more than 60 cities around the world.
Grosvenor Britain & Ireland are currently creating other developments in Oxfordshire and Cambridgeshire.
Looking Ahead
Looking to visit London this spring or summer? Eccleston Yards is sure to have a fun and interactive selection of fun activities, specials, classes, workshops, and so much more. Activities include outdoor yoga classes, outdoor croquet, and a selection of events.