Best known as a land of song, myth and legend, Wales also has some fascinating and very unique food specialties. Below we highlight our exclusive Welsh Food Guide, highlighting the top foods you must eat while visiting Wales.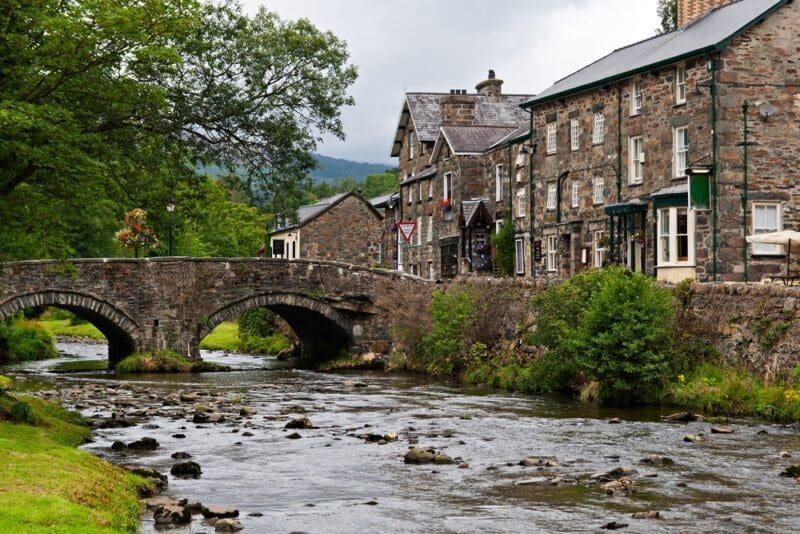 Welsh Lamb
Fed on the finest grasses, Welsh lamb has been described as the best in the world. Tender, sweet and succulent, it has protected status, which means the name can only be used to refer to lamb that has roamed the Welsh hills.
There are reports that Queen Victoria would allow no other type of lamb to be served in her royal household because she liked Welsh lamb so much. Michelin starred chefs frequently use Welsh lamb on their menus.
Cawl
Cawl is a traditional way of serving Welsh lamb and was referred to in the tenth century laws of Hwyel Dda as 'containing all the goodness of the land'.  It is a stew made of lamb and any vegetables available together with chunks of homemade bread and Welsh cheese.
Many recipes have been handed down in families and can vary from location to location across the country. Some recipes date back to the fourteenth century.
Welsh Cockles
The long-sheltered beaches common around the Welsh coastline are a source of small clams known as Welsh cockles. For centuries, women would go out onto the beaches and rake the cockles out of sand exposed at low tide in order to earn money. Cockles can only be handpicked by licensed gatherers, and specific quotas have to be met.
By far the biggest producer is Penclawdd Welsh Cockles based on the Gower Peninsula near Swansea. Penclawdd Welsh Cockles is a family run company, and their cockles are only harvested during the appropriate season. Every September, Swansea market holds a special Cockle Festival. The festival hosts local chefs who demonstrate a wide range of dishes that can be made using these delicious cockles.
Laverbread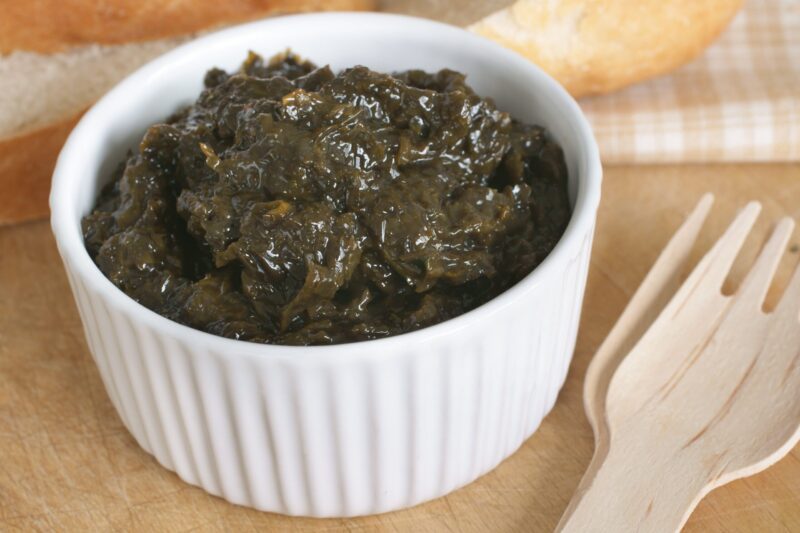 Laverbread is another Welsh specialty sourced mainly from the Gower – but is nothing at all like bread. It is quite simply, seaweed! Penclawdd are one of the biggest seaweed gathers in the area, having been collecting it and turning it into laverbread for over 50 years.
The special seaweed is washed, then boiled for several hours until it becomes a soft puree known as laverbread. The paste is then rolled in oatmeal and traditionally is eaten for breakfast, fried with bacon, eggs and cockles. Alternatively, it is often mixed with lemon juice and spread on hot toasted bread. Nowadays chefs are increasingly using it as an ingredient in gourmet meals.
Welsh Rarebit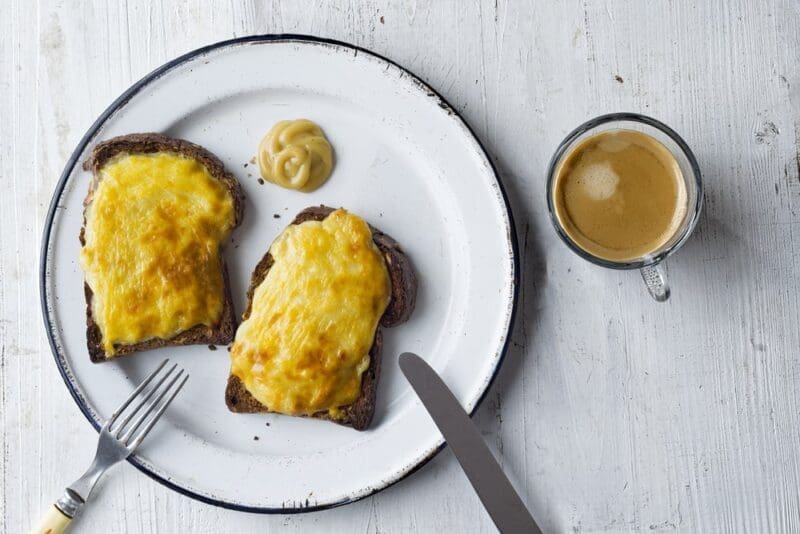 Visit a pub or café, and you will frequently find Welsh Rarebit on the menu. One of the most popular on the Welsh Food Guide, this is a staple dish wherever you go in Wales. It has been eaten for centuries. The first recorded reference was in 1725 when it was called Welsh rabbit.
By the end of the eighteenth century, the name had contracted into Welsh Rarebit. There are lots of local variations, but traditionally it comprises a mix of grated cheddar cheese, beer, butter, flour, mustard, Worcester sauce and black pepper.
All these ingredients are mixed to a smooth paste in a saucepan, and placed on toasted, buttered bread. The Welsh Rarebit is then grilled for a few minutes until bubbling and served hot.
Caerphilly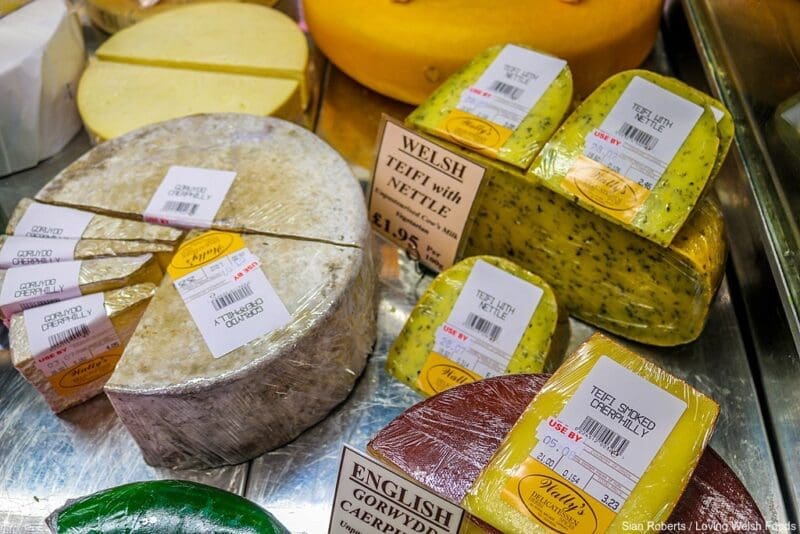 Visitors wanting a truly Welsh cheese need look no further than the classic Caerphilly.  Made in the South Wales valleys around Caerphilly, it is a white, mild, very crumbly yet creamy cheese with a lemony flavor. It can be very tangy.
Made in big wheels with ivory-coloured rinds, most Caerphilly cheese is eaten young, as part of cheeseboards with fruit as well as incorporated into cooked meals. More recently, a Snowdonia cheese brand has been created. Snowdonia cheeses require maturing in caves.
Bara Brith
Looking for a real Welsh dessert as part of your Welsh Food Guide? Try Bara Brith, a rich, moist Welsh tea bread flavored with tea, spices and dried fruit and served as a cake or snack. Alternatively, try Welsh Cakes.
Welsh Cakes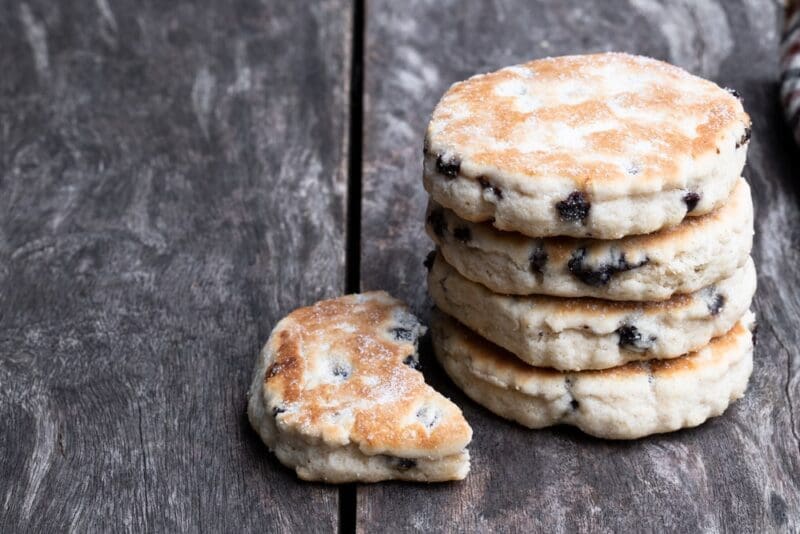 Welsh Cakes are small circular flat cakes about half an inch thick. They are made from butter, flour, sugar and dried fruit. Welsh Cakes have also been described as a cross between a scone and shortbread.
The cakes are always cooked on a griddle for a few minutes and are usually eaten warm – although equally delicious cold. Welsh cakes are sold everywhere. Lastly, you can often watch them being cooked on the spot at places like the market hall in Swansea, South Wales.