Almost every aspect of the healthcare industry is rapidly changing, evolving, and adjusting to the current needs of the time. One of the biggest needs of the hours is to attend to the increasing population and the aging baby boomers.
Now, senior individuals have the liberty to seek healthcare treatments for chronic and acute health conditions. For this reason, a major chunk of the healthcare professionals is dedicated to providing healthcare services to them. As a result, there is a major shortage of doctors in the industry.
To compensate for this shortage, the healthcare industry started evolving with the aim to improve the healthcare system and nursing profession. Hence, many of the new changes are related to the increasing responsibilities of registered nurses (RNs). This step aimed to make healthcare services more accessible to every patient.
Apart from that, it also helped lessen the burden off of doctors who were struggling under the overwhelming surge of patients. Nurses happen to be a perfect choice here because their duties include spending a lot of time at the bedside with their patients. Tending to the patient, administering medications, and helping them cope with the symptoms have given nurses valuable experience over time. In addition, they already had a say in the patient's treatment plans, and hence, adjusting the responsibilities accordingly just made sense.
Another aim of this change was to encourage more nurses to pursue higher education. To accommodate the working nurses, universities started offering DNP programs online so that they could attend classes while maintaining a full-time job. This has helped bring more highly educated professionals into the field, thereby improving the overall healthcare system.
With all these aspects in mind, let us discuss the responsibilities of a nurse practitioner.
Responsibilities of Nurse Practitioners
Nurses work autonomously or in collaboration with other healthcare professionals to provide a range of primary, specialty, and acute healthcare services. These services include:
1. Ordering diagnostic tests
Nurses can now order diagnostic tests and different lab work such as blood tests and x-rays. Nurses are also the ones who perform these tests on the patients, so it proves that they possess the required knowledge. Thus, it only makes sense that after the tests are done, they also interpret the results and proceed with a treatment plan.
2. Provide primary care and acquire patient history
Whenever a new patient walks into the healthcare facility, nurses tend to them by providing primary healthcare services. For example, if there is a wound, then nurses clean and dress it to stop the bleeding. Moreover, nurses then collect the patient's medical history, such as their allergies, ongoing treatments, etc.
3. Diagnosis
This is a relatively new responsibility because, in the past, nurses did not make a diagnosis. Not long ago, nurses were only allowed to assist doctors by noting down symptoms and relaying them to a physician so they could make a diagnosis.
However, with the increasing surge of patients, the healthcare industry found it appropriate to include diagnosis in the list of primary healthcare services provided by a nurse. As a result, nurses now practice under the supervision of a physician and even without any supervision in some states. Now, they can diagnose acute and chronic health conditions such as high blood pressure, diabetes, asthma, injuries, and infections and then provide treatment for them.
4. Prescribing medicines
Once the nurse has made a diagnosis, they then prescribe medication according to the patient's condition. If there is a need for additional treatment according to the treatment plan, then nurses prescribe those procedures and treatments.
5. Managing the patient's health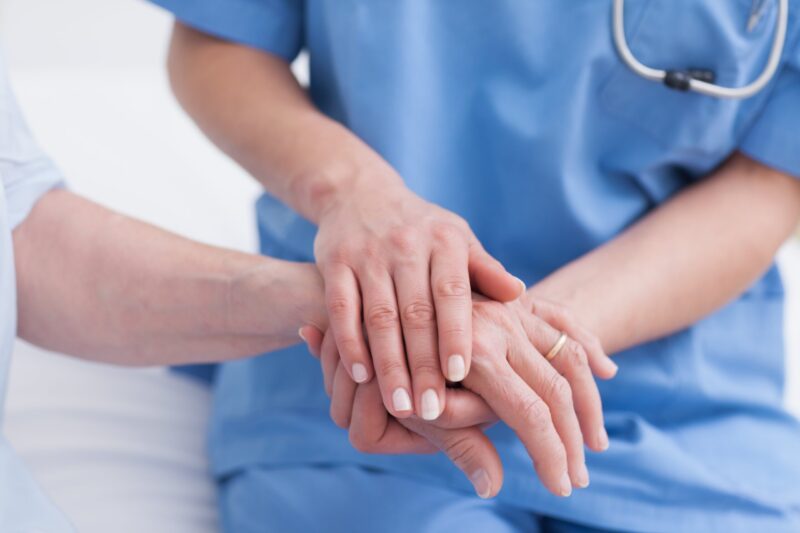 From the moment a patient walks inside the healthcare facility till they leave, a nurse is responsible for managing their health. They start by diagnosing their condition, then carry out whatever procedures and treatments are necessary to restore their health. Moreover, if there's a need for additional tests and diagnostic lab work, nurses prescribe them too. Finally, nurses also prescribe the medicines the patient needs to recover completely.
6. Providing overall care
Besides the additional healthcare responsibilities, nurses provide overall care services by attending at the patient's bedside. This includes cleaning up after the patient, changing their clothes, bathing them if they cannot bathe themselves, bringing them food, and medication on time, etc. A nurse truly nurses a patient back to health by caring for them in every manner during their hospital stay
7. Counseling patients and their families
Nurses act as the patient's advocate in the healthcare setting. They represent the patient in the healthcare system and are responsible for informing them of their rights. In fact, if a physician takes a step that they believe is not in the patient's best interest, nurses can take a stand against it. In addition, nurses inform patients and their families about their healthcare rights in the state and how they can benefit from different programs.
8. Educating the patients
Nurses play a significant role in disease prevention programs. This is because they not only assist patients, but they also educate them. They educate them about ways to protect themselves and their families from contagious illnesses. Nurses also inform the patient on how they can maintain a healthy and positive lifestyle if they have a chronic condition.
They teach patients all the preventative measures they can take to prevent falling ill again. After all, no one understands a patient's individual needs better than a nurse, which is why they help the patient and their families realize how they can have a healthier life.
Conclusion
Most nurses are now practicing individually without any supervision from a physician. This aspect has played a major role in making healthcare services accessible to the population. Moreover, now that nurses can practice independently, they have expanded their scope of work beyond the urban areas. Now people living in remote areas too have access to healthcare services.
This aspect is a significant step in the health equity programs around the world. It helps in taking a preventative approach to diseases rather than focusing on treatments. And as a result, nurses are assisting patients in making their lives healthier.