J.René Coffee Roasters on 320 Park Rd, West Hartford, CT is a great place to experience amazing coffee and conversation. This artisanal cafe is equally concerned with providing a social experience as they are with providing a truly delectable cup of coffee.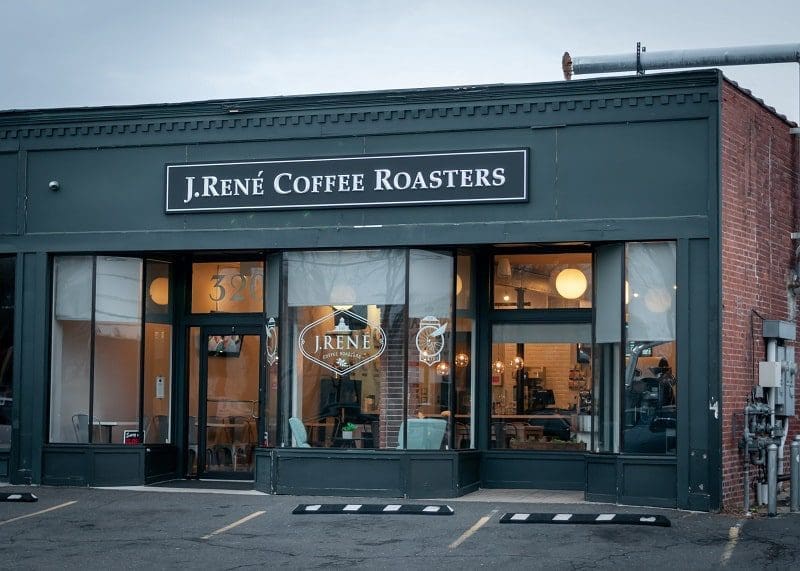 Menu
J.René Coffee Roasters serves impeccable espresso to be enjoyed on its own or in a handcrafted latte, cappuccino, or other espresso-based beverage. For the purists, J.René offers a range of intriguing coffee brewing methods you don't see every day. These include French press, siphon pot coffee, and pour-over methods including Kalita Wave, Hario V60, and Chemex.
Head roaster and owner, José René Martinez, oversees the coffee program in its entirety. He began roasting in 2006 and has received awards from national competitions for the craft, including placing 11th out of 48 in the 2019 US Roasters Championships Semi-Finals.
They just launched a brand new food menu last year with savory sandwiches, egg bites, and so much more. One of their best sellers is their Smoked Salmon Croissant.
An ever-changing daily selection of sweet and savory pastries is also available. Pastries are made in house or sourced from local artisan bakeries.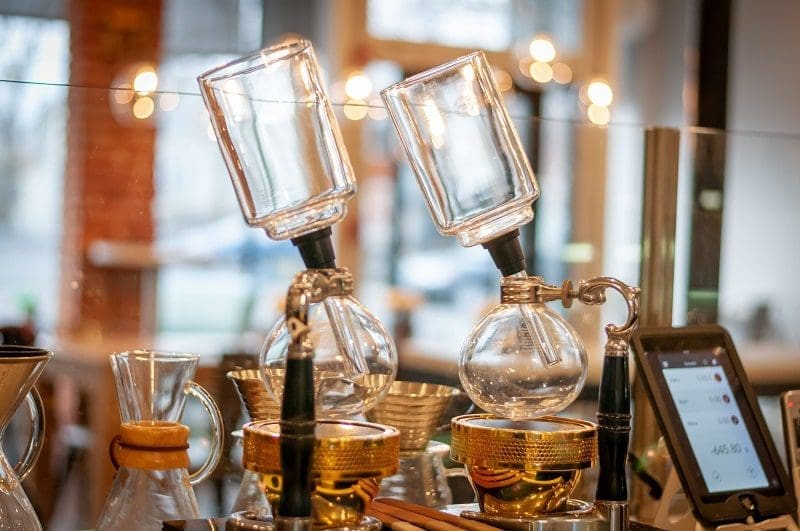 New Location
Due to the popularity of the first location on Park Rd, J.René Coffee Roasters has opened a second location in West Hartford Center at 58 LaSalle Road that shares a space with the popular kitchen store, Cookshop Plus.
Coffee With A Conscience
You can feel good about every delicious cup of J.René Coffee Roasters knowing that each purchase of Victus Coffee supports non-profit sports organizations. These organizations are dedicated to youth empowerment, advocacy, wellness, and community. Some the beneficiaries of these donations include the Connecticut Cycling Advancement and Team Rwanda Cycling.
COVID-19 Updates
J.René has always been a great gathering place. They support creative, cultural and community development through facilitating events such as the performing arts, lectures, and informal gatherings. As a reminder, due to the pandemic, indoor seating is not available at this time.
Pre-COVID, they would offer a  weekly free educational coffee cupping class offered every Thursday at 6:30. The class would educate participants about the world of specialty coffee, J.René's quality control processes, offers a Q&A session to answer any coffee-related inquiry guests may have.
Note: Cupping classes have been postponed until further notice.
Brewing at Home
If customers can't get to the shop, they can always order coffee to enjoy at home via their website. J.René Coffee Roasters also offers coffee subscriptions so customers always have their favorite blends or single origin coffees available to brew at home.
Discover other happenings at nearby local businesses.