When it comes to delectable foodie experiences, you might not instantly think of casinos. However, there are plenty of astounding casinos that offer incredible fine dining experiences. If you're looking for a casino that will appease the foodie and gambler in you, make sure to read on.
Caesars Palace
Let's start with one of the most iconic casinos in the world – Caesars Palace! Smack dab in the heart of Las Vegas, luxurious does not seem to be a strong enough adjective to describe the place, so we'll use the word "opulent" instead. 
This palace offers similar experiences to innovative online casino for real money sites, however, it sticks mostly to the basics. On digital gambling platforms, you can find more software-based titles, which retain the gameplay of classic slots, for instance, but introduce exciting symbols, storylines, and rewards. That is, these platforms are a synergy of technology and traditional gambling. Brick-and-mortar locations, such as Caesars Palace, feature a limited array of options, such as video reel machines, keno, and old school card games.
Nevertheless, even homebodies who play PC casino games at their convenience will enjoy the sheer opulence that this casino and hotel offers. And even if you decide to stay in your room and not venture further into the actual casino, you'll still enjoy playing from your phone in a more lavish setting.
But apart from the hotel and casino, you should definitely check out what will probably end up being one of the most unparalleled dining experiences in your life in one of their many restaurants. From the Stanton Social Prime which offers a taste of New York, to Mr Chow with their authentic Beijing cuisine and sculpture elements that come to life every 20 minutes, and the Amalfi which will transport you directly to the Med – you will surely find something that will whet your appetite.
If this wasn't enough of an imaginary feast for you, then why not try out Nobu – one of the most famous Japanese restaurant chains? And for fans of the renowned Gordon Ramsay, there is not just one, but two locations you can check out – take your pick between Gordon Ramsay Hell's Kitchen and Pub & Grill or choose both. After all, you only live once, so you better feast while you're there.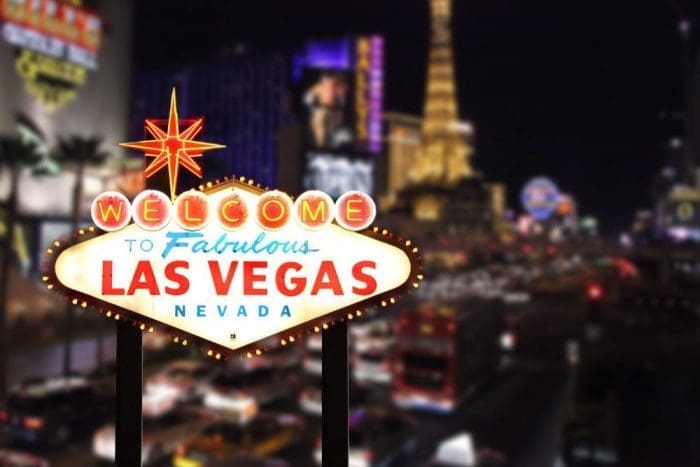 Harrah's Resort Southern California
If Nevada is not for you, don't worry, as there are plenty of casinos situated all over the US. One of them is Harrah's Resort Southern California, which is another haven for the gourmets out there.
It's hard to even write this without salivating, but let's start with Salt & Fin. Anyone who appreciates fresh fish and seafood is in for an absolute treat. Plus, it's all sustainably sourced to boot, so you don't have to feel bad as you tuck into a delicious Branzino.
If anything coming out of the sea is not your style, then maybe some Mexican food will be more for you. If so, 'ritas Cantina is a must-visit for you. Their authentic Mexican cuisine is full of flavor and spice, from their enchiladas to their tacos. This locale is here to provide you with, as they say, a bite into Baja's best.

For the history and sandwich-buffs out there, you can't miss out on the Earl of Sandwich. Whether you choose to carb on carb it with a side of mac 'n cheese or with a light chicken noodle soup, a sandwich can never be a wrong choice. Doubly, so when it's a place completely dedicated to them.
But that's not all! If you also want to enjoy a nice drink you should definitely check out one of their bars. From Southern California's first tribally owned brewery, Rincon Reservation Road Brewery, to their delightful poolside Swim-Up Bar, you'll be spoilt for choice.
MGM Grand
Let's head back to Las Vegas for this one, with the MGM Grand. Known, for its impressive casino, hotel, and amenities, we chose not to overlook their dining options today. Once again, just like with all of the above establishments, there is so much to choose from so we'll highlight some of the most tantalizing options for us.
Ah, French cuisine, consistently crowned as the king of cuisines is favored among the foodies. And when it comes to French restaurants, if you don't check out Joel Robuchon, you'll definitely regret it as it is a Three Michelin Star one for a reason. Apart from the collection of accolades, the chef promises an impeccable meal with only the highest quality of ingredients – who could say no to that?  
If French food sounds a bit much for you, then maybe Italian is the way to go. If so, Pieology will definitely hit the spot with their make-your-own artisan pizza. And it will only take two minutes to bake in their stone hearth, and honestly, this just sounds perfect.

If you're looking for something a tad more casual, the TAP Sports Bar will offer just that, and it will still be delicious. And you'll also get to enjoy a live sports game on their massive 60-inch HD flat screen. From succulent burgers to chicken wings to pretzels and dip paired with a refreshing pint of beer – it's as casually American as it gets.
Conclusion
It's pretty clear by this point, that fine dining and casinos can be synonymous. Next time you decide to take a roll of the dice, don't forget about your stomach. No matter which places you choose to go to, you'll be met with something fabulously appetizing.