Are families searching for things to do in Vienna with kids? They're in for a treat! 
Vienna, often celebrated for its classical music and baroque architecture, is also a playground for the younger crowd. 
During a family adventure, it becomes abundantly clear that Vienna is more than just a haven for adults. From interactive museums that ignite youthful curiosity to amusement parks that bring out the child in everyone, experiencing Vienna with kids is a cultural and entertaining journey not to be missed. 
For those planning a trip and wondering what to do in Vienna with kids, first, book a hotel in central Innere Stadt, the best area to stay in Vienna, and then reference this guide for family-friendly Vienna attractions that promise to make the vacation unforgettable.
1. Haus des Musik
When families are looking for things to do in Vienna with kids, Haus des Musik should be at the top of their list. 
This interactive sound museum is not just for music aficionados but offers a delightful experience for children as well. Young visitors can conduct a virtual Vienna Philharmonic Orchestra or experiment with creating their own compositions on touch-screen tables. 
The museum is family-friendly, offering discounted family tickets and stroller accessibility. One must-visit section is the "Sonosphere," where children can experience the sound of being inside a womb, a unique and calming experience that's a hit with younger kids and offers a moment of zen for parents.
The attraction is conveniently located in the city center, steps away from your family-friendly boutique hotel in Vienna, making it easy to reach on foot.
2. The Prater Amusement Park
When it comes to outdoor fun, The Prater Amusement Park is a must-visit family-friendly Vienna attraction. Known for its iconic Ferris wheel, the Wiener Riesenrad, this park offers more than just panoramic views of the city. 
With over 250 attractions, ranging from nostalgic carousels to adrenaline-pumping roller coasters, there's something for every age group. Families can purchase individual ride tickets or opt for an all-day pass for unlimited fun. 
The park also features numerous eateries, making it easy to refuel without leaving the premises. For those visiting Vienna with kids, a day at The Prater is a day well-spent, offering a delightful mix of thrills and laid-back leisure.
3. Time Travel Vienna
If families are intrigued by history but dread the thought of dragging their kids through stuffy museums, Time Travel Vienna offers the perfect solution. This immersive experience is a standout when considering what to do in Vienna with kids. 
Through 5D cinema, animatronics, and virtual reality, visitors are transported back in time to explore Vienna's rich history. The 50-minute guided tour is engaging for both adults and children, making history come alive in a way that textbooks never could. 
Time Travel Vienna is an educational yet entertaining pitstop that shouldn't be missed.
4. Hundertwasser House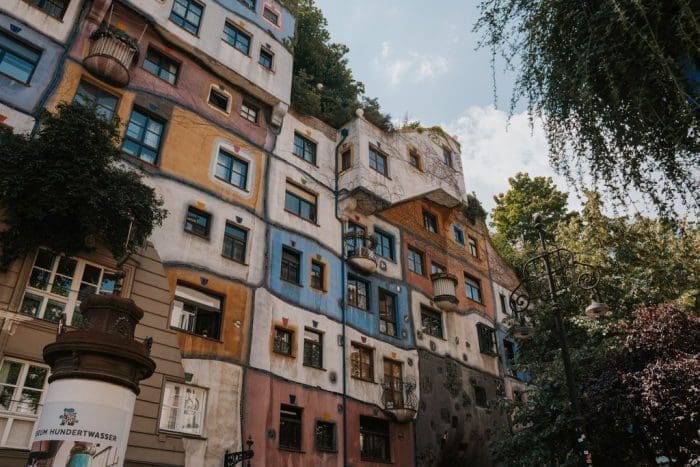 For families who appreciate art and architecture, the Hundertwasser House is a must-see family-friendly Vienna attraction. This colourful and quirky building is a feast for the eyes and a great way to introduce kids to the world of art and design. 
The uneven floors and tree tenants—trees growing from inside the rooms—make it a whimsical experience that captures the imagination of young and old alike. While the interior is not open to the public, the exterior alone is worth the visit. 
Located in the Landstrasse district, it's easily accessible by public transport. Don't forget to visit the adjacent Hundertwasser Village. There, families can shop for souvenirs and enjoy a cup of coffee in a similarly eccentric setting.
5. Spanish Riding School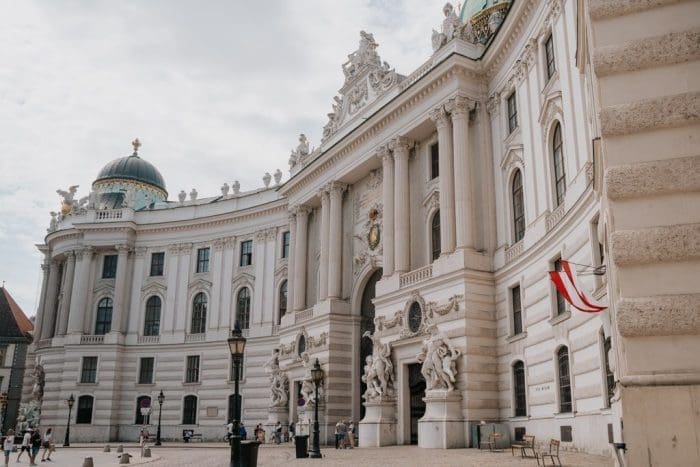 When families are exploring Vienna with kids, the Spanish Riding School offers a unique blend of culture and entertainment. 
Known for its Lipizzaner stallions and classical dressage, this is not just an attraction for equestrian enthusiasts. Children are often mesmerized by the graceful movements of the horses and the grandeur of the baroque Winter Riding School where performances take place. 
Morning exercise sessions are a budget-friendly option and a great way for families to get a glimpse of the training behind the scenes. Kids under the age of 3 get free admission, making it an affordable outing for those travelling with younger children.
6. Schonbrunn Palace Children's Museum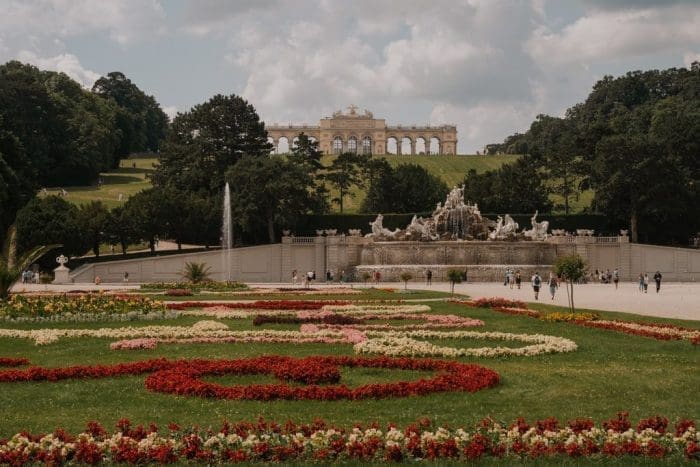 A trip to Vienna wouldn't be complete without a visit to Schonbrunn Palace, and the Children's Museum within the palace grounds is a hidden gem for families. 
This museum offers kids a chance to step back in time and experience life as an imperial child. From dressing up in historical costumes to learning about royal table manners, it's an interactive way to engage with history. 
The museum is suitable for children aged 3 and up, and family tickets are available for purchase. Nestled within the Schonbrunn Palace complex, families can easily combine this with a visit to the palace gardens or the zoo, making it a full day of family-friendly Vienna attractions.
7. Dinoshow at the Museum of Natural History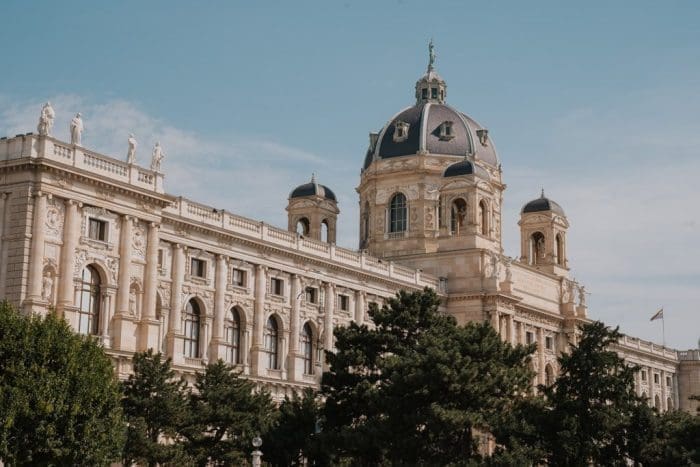 For families with budding paleontologists, the Dinoshow at the Museum of Natural History is a must-visit when in Vienna with kids. 
This captivating exhibit features life-sized dinosaur models, interactive displays, and even fossil excavation sites where kids can try their hand at being real archaeologists. The museum offers audio guides specifically designed for children, making the experience both educational and entertaining. 
Family tickets are available, and children under 5 enter for free, making it a budget-friendly option for families.
8. ZOOM Children's Museum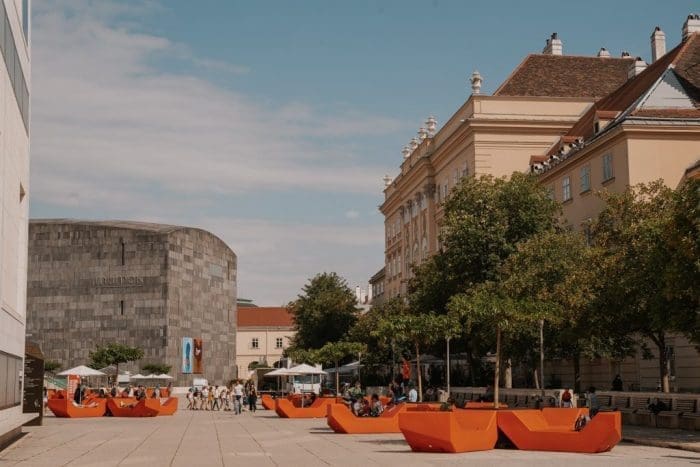 If you're wondering what to do in Vienna with kids on a rainy day, the ZOOM Children's Museum is your answer. Unlike traditional museums, ZOOM is designed to be a hands-on experience that encourages kids to touch, explore, and create. 
With various zones catering to different age groups, from toddlers to teens, it's a versatile outing for families. Workshops and interactive exhibits range from science experiments to art projects, ensuring that every young mind will find something to pique their interest. 
The museum is located in the MuseumsQuartier in Vienna's Neubau district, making it convenient to combine with other cultural visits. Advance booking is recommended, especially during weekends and holidays.
9. Museum of Illusions
At the Museum of Illusions, families will find their perceptions challenged in the most entertaining way. This isn't just another museum, it's a mind-bending experience that captivates both young and old. 
From optical illusions and holograms to interactive installations, the museum offers a variety of exhibits that defy reality. A standout is the Ames Room, where visitors can appear to grow or shrink, a feature that's especially popular with Instagram-savvy teens. 
Unlike some other attractions, this museum often offers a more relaxed atmosphere, allowing families to explore at their own pace without feeling rushed.
10. Therme Vienna Waterslides
For families seeking a break from cultural outings, Therme Vienna Waterslides offers a refreshing change of pace. This aquatic paradise features a variety of slides, from gentle slopes for the little ones to adrenaline-pumping tunnels for the thrill-seekers. 
It's not just about the slides, though. The complex also includes thermal baths and saunas, providing relaxation options for parents. 
The facility places a high emphasis on safety, with lifeguards stationed at key points. A visit here offers a balanced day out. Families can alternate between excitement and relaxation, making it a well-rounded experience for everyone involved.
11. Haus des Meeres Aquarium
Aquatic life takes center stage at the Haus des Meeres Aquarium, a destination that captivates families with its diverse marine and terrestrial exhibits. 
From colourful coral reefs to a walk-through rainforest, the aquarium offers a multi-sensory experience that educates and entertains. Children are particularly fond of the interactive touch pools, where they can get up close with starfish and sea urchins. 
For those looking to add an educational layer to their visit, the aquarium offers guided tours tailored for families. 
The panoramic rooftop café provides a scenic spot to discuss the day's discoveries, rounding out a visit that's as enriching as it is enjoyable.
12. Cafe Landtmann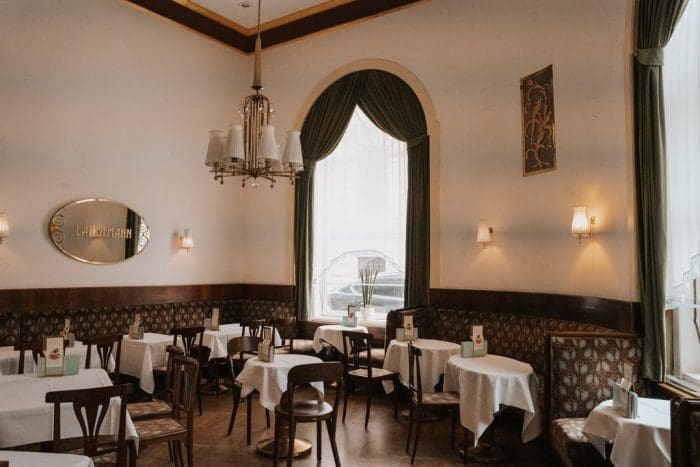 When families want to experience the quintessential Viennese café culture, Café Landtmann is the place to go. 
This iconic café, established in 1873, offers an elegant setting that even the youngest family members will find enchanting. 
It's not just about the coffee. The cafe is famous for its apple strudel served with a generous dollop of whipped cream. The pastry is flaky, the filling is flavorful, and the experience is nothing short of delightful. 
High chairs are available for younger kids, and the spacious seating makes it stroller-friendly. It's a charming spot where families can indulge in a slice of Viennese luxury, making it a sweet addition to any Vienna itinerary.
What to Do in Vienna with Kids Conclusion
Vienna captivates not just the art and history enthusiasts but also families looking for diverse experiences. With a plethora of things to do in Vienna with kids, from interactive museums to thrilling amusement parks, the city ensures that every family member has a memorable time. 
This guide to family-friendly Vienna attractions aims to provide a comprehensive overview for those planning their next family vacation. So, families can confidently pack their bags, knowing an unforgettable Viennese adventure awaits them.