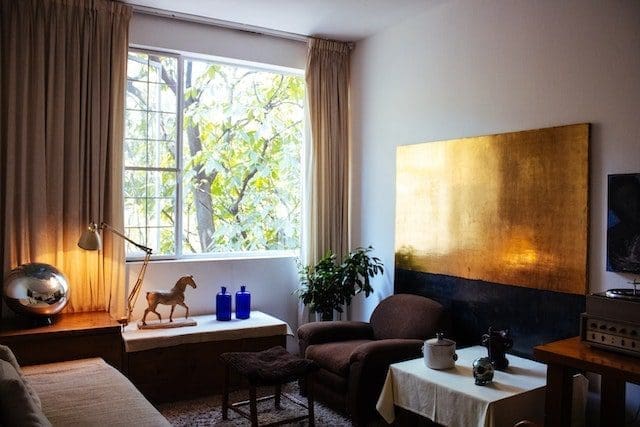 When it comes to customizing a home, there are endless possibilities. From adding an extra bedroom to building a wine cellar in the basement, people can make their houses truly unique by adding special features that reflect their personal style and interests. While some of these additions may be expensive or require extensive remodeling, there are plenty of creative options available for those who just want to add something special to their home without breaking the bank. Here are six interesting rooms you could add to your house that won't break the bank but will still give your space an upgrade.
1. Yoga Room
Turn any extra space into a dedicated yoga studio with just a few simple touches. Start by investing in a comfortable, durable yoga mat and some other basic supplies like blocks and straps. You can also add an air purifier to get rid of dust and allergens for better breathing during your practice. Make sure you have ample storage for all your equipment and create an inspiring atmosphere with some calming artwork or a natural fiber rug. 
Adding a few plants will help to bring some life and nature into the room. Place them near a window so they get enough natural sunlight. If the room has a ceiling, you can also hang some string lights or fairy lights to brighten it up. The feeling of peace and tranquility that a yoga room provides is invaluable and can make your home even more inviting. 
2. Home Office
With the rise of telecommuting and freelancing, having a home office is becoming increasingly popular. Whether you want to use it for work or just as a spot to pay bills and organize your paperwork, creating an inviting workspace can help make your days more productive. Choose a room with plenty of natural light and comfortable seating, and make sure you have all the necessary equipment on hand like a laptop, printer, and filing cabinet.
For example, if you are a visual artist, you could decorate the room with your artwork or even hang a few shelves to display it. Whatever you decide, make sure this space is designed for productivity and organization so that working from home doesn't become overwhelming. Enough containers and storage units will help keep your desk clutter-free for an efficient workflow. 
3. A Sun Room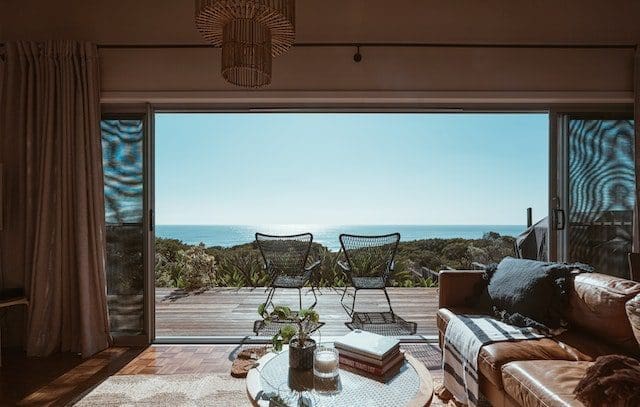 If you're looking for a spot to relax and soak up some sun, then consider adding a sun room. It can be used as an outdoor living room or even an extra dining area. Start by installing large windows that let in plenty of natural light and provide a great view of your yard or garden. Add some comfortable furniture like wicker chairs, couches, and ottomans to create a cozy atmosphere. 
Choose lively colors and patterns that will help brighten up the room, and don't forget to hang some curtains to provide extra shade when needed. Before you start, make sure to learn about a sun room from helpful guides and professionals to get the most out of your experience. Knowing the right type of windows, insulation, and ventilation is key to making sure your sunroom won't become too hot or cold. Take notes on what works and doesn't work, and then you can start building the perfect sunroom for your home. 
4. A Home Movie Theater
For movie lovers, having a home theater is an essential feature of any dream house. Invest in comfortable seating like plush recliners, and make sure you get a high-quality sound system. You can also add dimmable lighting to create the perfect ambiance for your favorite films. Finally, display movie posters on the walls or hang an old theater marquee sign to give it that authentic cinema feel. Some movie theaters also have popcorn machines, so you can bring the full experience of a night out at the movies to your own home. 
Looking to achieve a great sound experience? There are plenty of guides online to help you set up the perfect home movie theater.
5. A Library
Nothing is more relaxing than curling up with a good book in a cozy library. For a special touch, you can build custom shelves for your books and add some comfortable seating like an armchair or futon. To make the room feel luxurious and inviting, choose warm colors like deep reds and blues, or select lighter shades of green to give off a calming atmosphere. Add some personal touches with your favorite artwork or framed photos to really bring the space to life.
For instance, to make the room extra cozy, you can hang some floor-length curtains to give it a more secluded feel. You should not forget to place a few lamps around the room that provide enough light for reading without being too harsh on your eyes. Use the corners of the room to your advantage and add a cozy reading nook with woolen throw pillows.
6. A Craft Room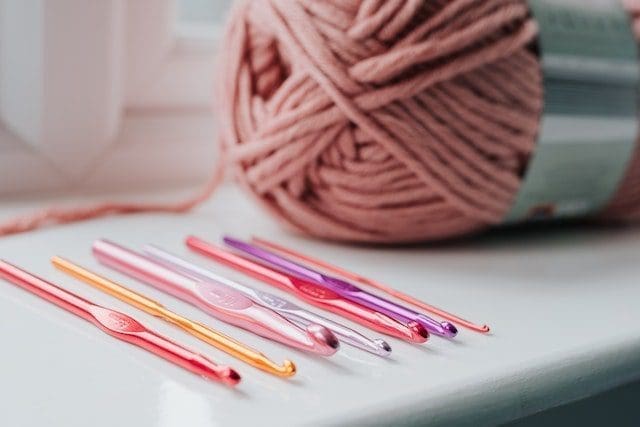 For those who love arts and crafts, a dedicated craft room is the perfect way to showcase your hobby and unleash your creativity. Choose an area with plenty of counter space for all your supplies like fabric, paints, and tools. To keep everything in your craft room organized, ensure that you have enough cabinets or drawers for storage. Also, invest in important furniture such as an adjustable sewing table and a comfortable chair. 
Adorn the walls with inspirational artwork or quotes to motivate you every time you enter the room. Use the extra space to display your past projects or hang a bulletin board for ideas and notes. This will be a great way to start each project off on the right foot and make organizing your craft room an enjoyable experience. 
No matter your interests or budget, there are plenty of creative options for adding something special to your home. From a yoga room to a craft room, these six interesting rooms will give you the perfect place to relax and express yourself. Designing each space with personal touches like artwork or décor can make it feel even more welcoming. With just a few simple upgrades, you'll be able to transform any house into an inviting oasis that reflects your unique style and personality. So why not start planning today? You never know what kind of amazing results you may be able to achieve!