For many, snowboarding is more a way of life than a hobby. The difficulty is that it can be hard to snowboard regularly throughout the year, especially when you consider the cost! This means that many snowboarding enthusiasts have to find other activities to scratch the itch until their next trip, so what are some of the best hobbies for snowboarding enthusiasts? There are lots of good options that are well-suited to snowboarders and could also bring other benefits to your life. So, if you are a powder hound seeking other hobbies to fill the void, here are a few ideas that should help.
Skateboarding
An obvious substitute for snowboarding is skateboarding, and this is something that many snowboarders take to naturally and vice versa. While it is not quite the same as shredding powder, skateboarding has its own benefits, and this is an activity that you can enjoy most of the year. Snowboarders will gravitate towards longboards, which can certainly provide a similar feeling and requires a similar technique to snowboarding.
Strength Training
Anyone that snowboards regularly knows just how physically demanding it can be. This is why strength training is a good option for the times that you are not snowboarding, as it could improve your performance and prevent injury. In particular, you will want to focus on core strength and leg strength. Strength training will also improve your physical and mental health and can be highly rewarding.
Hiking
Part of the reason that snowboarding is such a fantastic hobby is the fact that it allows you to enjoy time in nature. This is why hiking is a good alternative and another active hobby that can improve your physical health, your mental health, and overall well-being. It is also an activity that you can enjoy throughout the year – just make sure that you have the right gear, especially for the colder months!
Photography
Following this, you could also link photography to hiking and take shots of all of the natural beauty that you see. It is always helpful to have a creative hobby, and snowboarders are likely to have a keen eye for nature and landscape photography. You could even bring your camera along on your next snowboarding trip!
Gaming
Even an outdoorsy person sometimes just feels like taking it slow and staying in. While many people like to read or watch movies there is a growing legion of gaming enthusiasts. Gaming has come a long way and you no longer need a console or a powerful pc to play video games. Mobile devices are so powerful today that you can play graphically intensive games on your mobile device such as online slots in an online casino for instance.
Some of the most popular games for snowboarding enthusiasts are Alto's adventure which is available for download in iOS and Android and Steep, a 2016 game with beautiful graphics that you can play on your PC, Xbox or Playstation.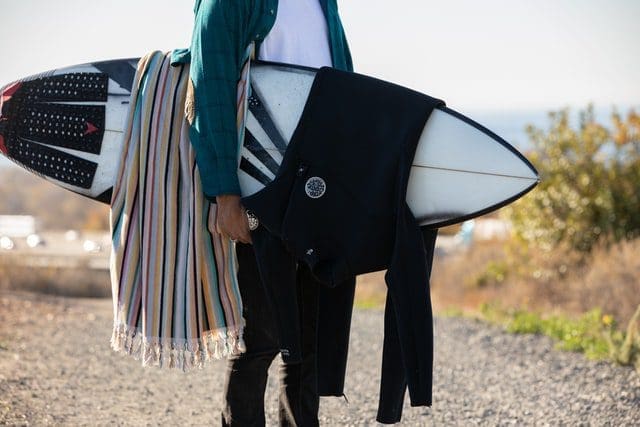 Surfing
Another great alternative hobby for snowboarding enthusiasts in those snow free months is surfing. If you're not lucky enough to live near the sea you can always rent a board and find a surfing instructor if you travel to a popular surfing destination like Hawaii or California. Most beginner and intermediate surfers use a leash on their board which makes it easy for beginners to surf as well.
As a snowboarding enthusiast feel free to get creative and see if you can transfer over your snowboarding skills on the high seas!