The Hamptons International Film Festival, affectionately known as HIFF, is one of the East End's most anticipated event. In between the renowned roster of spotlight, narrative and short films, guests of the film festival will surely work up an appetite.
Pair great food and conversation with cinematic screenings across the Hamptons. Below, discover several great restaurants to dine at during the Hamptons Film Festival. Most restaurants are conveniently located within an easy walking distance of the Sag Harbor Cinema and the UA East Hampton Cinema, and other event venues, respectively.
The Beacon
Sag Harbor
Couldn't snag a spot at the Hamptons hot spot over the summer? Now's your chance! Reservations are currently being accepted for Columbus Day weekend, The restaurant is currently serving a two-course prix fixe menu for $75, and the views of the Sag Harbor Marina are spectacular!
Bostwick's Chowder House
East Hampton
Forget to make reservations? Bostwick's Chowder House on Pantigo/Montauk Highway is a first come first serve restaurant. Their restaurant is one of the most popular seafood spots in the Hamptons. The menu offers an array of fresh local seafood specialties.
And, if you're traveling with kids, they offer a guppy menu AND soft serve ice cream.
Coche Comedor
East Hampton
The lively Mexican hot spot Coche Comedor is just moments from the village of East Hampton. With an expansive bar offering house-made margaritas and an extensive tequila selection, the authentic menu of Mexican specialties is a perfect spot to grab a bite after the movies.
A woodburning grill offers rotisserie chickens and ducks while a selection of meats and seafood seasoned with the flavors of Mexico is paired with house-made tortillas.
Fresno
East Hampton
A quick walk from East Hampton Town and steps from the East Hampton Train Station, Fresno Restaurant is one of East Hampton's best kept secrets! Dine al fresco on their gorgeous and spacious patio and be sure to ask your server about their nightly specials. Fresno is well known for their cocktails and sensational desserts!
Lulu Kitchen & Bar
Sag Harbor
Lulu Kitchen & Bar in Sag Harbor is a year-round convivial bistro featuring woodburning cuisine and located less than one minute away from the Sag Harbor Cinema. The kitchen is under the direction of Philippe Corbet, a French-trained chef with several years of experience in Michelin-star rated restaurants as well as top tables throughout Long Island.
The menu at Lulu Kitchen is centered around a woodburning grill and oven and local products. Lulu Kitchen & Bar is currently open Thursday-Monday for lunch and Wednesday-Monday for dinner, perfect for visiting before or after a film screening.
Main Street Tavern
Amagansett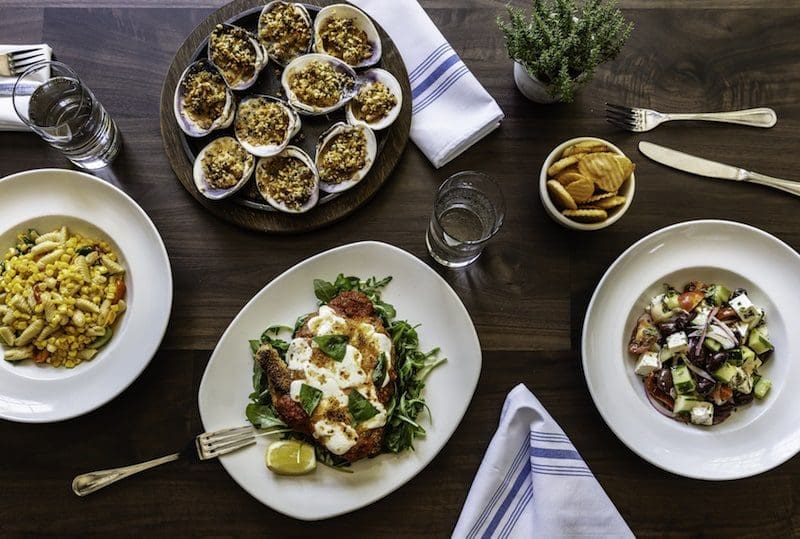 Main Street Tavern on Main Street in Amagansett Village is a year-round neighborhood restaurant and bar open daily. The menu showcases a balanced offering of seasonal and savory dishes.
Main Street Tavern's drink menu includes several classic and creative cocktails, a wide selection of spirits, and a rotation of draft and bottled beers. The crowd-pleaser is theird Daily Happy Hour from 3-5pm. In addition, on Fridays and Saturdays, The Tavern offers their famously delicious burgers and fries, available from 10pm to midnight for those looking for some late-night indulgence after an evening at the film festival.
Nick and Toni's
East Hampton
A short trip from East Hampton Village, Nick & Toni's is one of the most iconic restaurants in the Hamptons. Rooted in farm to table Mediterranean cuisine, the philosophy of the restaurant is to source everything possible locally.
From the woodburning oven in the dining room to the 1-acre garden behind the restaurant, the menu revolves around seasonal produce prepared simply with emphasis on the natural flavors. Nick and Toni's usually hosts a special brunch event during the Hamptons Film Festival each year on Saturday.
Rita Cantina
East Hampton
In the hamlet of Springs in East Hampton, Rita Cantina celebrates the Hamptons Film Festival with a vibrant menu featuring a range of ceviches, tacos, slow-cooked birria, and much more, all in addition to a daily Happy Hour from 4-7pm. Happy Hour features $1 and $10 margaritas or a glass of wine.
Rita Cantina's menu utilizes ingredients that 'swim, graze, and grow' in Gardiner's Bay and the surrounding area. Locally sourced ingredients arrive from beloved East End purveyors like Satur Farms, Multi Aquaculture System, and Gosman's Dock, along with many independent local fishers.
Rowdy Hall
East Hampton
Perfectly convenient to the East Hampton Cinema (a short walk), Rowdy Hall is the perfect restaurant to dine at during the Hamptons Film Festival. This favorite neighborhood restaurant offers an English pub French bistro style menu at reasonable prices.
From the delectable French onion soup and the fresh local ingredient salads to the famous Rowdy Burger and delicious meatloaf, there's something for everyone. Indoor and outdoor dining available. Open for lunch on weekends and dinner Thursday-Monday.
The 1770 House
East Hampton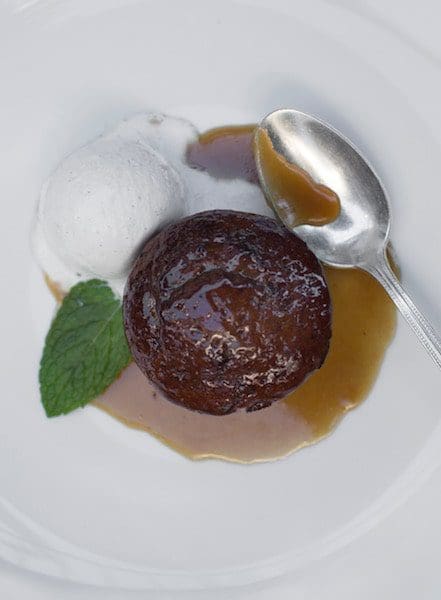 One of the top essential Hamptons restaurants is The 1770 House on Main Street in East Hampton. Conveniently located diagonally across from Guild Hall and a ten minute's walk from the East Hampton Cinema, The 1770 House is a HIFF mainstay for celebrities and film goers alike. Guests over the years have included Jennifer Garner, Alec Baldwin, Annette Benning, Sir Patrick Stewart, and Bill Murray.
Chef Michael Rozzi is serving an $85 three-course tasting menu of seasonal dishes in the main dining room, downstairs Tavern, and outdoors on seasonal patio, weather permitting. Favorite Tavern dishes such as the The 1770 House Meatloaf (an Ina Garten favorite!) and Tavern Burger are available by request as part of the prix fixe menu upstairs and downstairs.