The Hamptons is home to a number of notable restaurants with award-winning chefs at the helm, historical charm, and of course distinctive cuisine that reflects the diverse portfolio of East End food and beverage purveyors. Discover some of the best restaurants across the Hamptons from fine dining to laidback and casual.
The American Hotel
Sag Harbor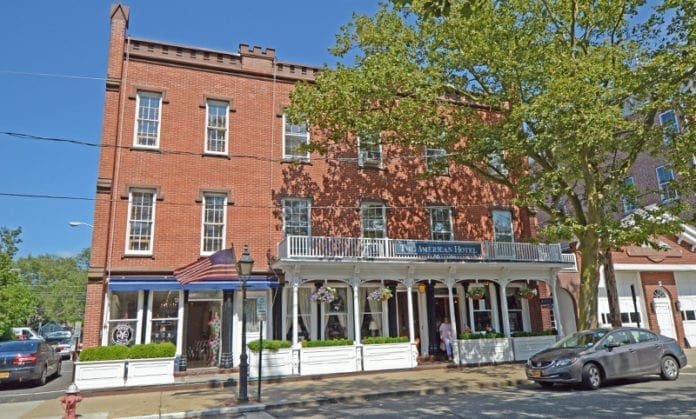 The American Hotel restaurant has five distinct dining areas to accommodate every guest. The Drew Room, popular among locals, is available for diners looking for an intimate and quiet ambiance.
Those hoping for a lively and fun atmosphere can find seating in the bar and lobby areas. The Alley is another unique and bright place to eat. It is a glass covered atrium filled with beautiful greenery. 
The restaurant's award-winning American French menu items are made with the freshest local ingredients. Delicious seafood, shellfish, meat and poultry are all locally sourced, meaning that the menu is frequently updated.
Executive Chef Richie James makes creative yet traditional dishes, meaning there are plenty of options for everyone. Chef James was recently promoted after serving many years as The American Hotel's Sous Chef. No matter if you dine at The American Hotel for breakfast, lunch or dinner, you will surely have a memorable meal. 
For the last 40 years, The American Hotel has been awarded the Wine Spectator's highest award, "Grand Award for One of the Greatest Wine Lists in the World." It is the only restaurant on Long Island to have the award. 631-725-3555
The Beacon
Sag Harbor
Located above the Sag Harbor Cove Yacht Club, The Beacon boasts beautiful views from their deck making it a must-visit Hamptons restaurant this summer. The summer-only restaurant is the perfect spot to catch the sunset over their delicious seafood or pasta dishes. Enjoy the upscale-casual atmosphere from a table on the deck, a stool at the bar, or a booth inside the restaurant. The large windows ensure that all guests have a beautiful view of the water. 
Reservations are required for sunset dinners at this popular spot. Their menu, created by Executive Chef Sam McCleland, has both classic and innovative meals ranging from Shrimp Tacos to Vegan No-Pasta Lasagna. 
Notable dishes include the Steamed Mussels "Beacon Style", Halibut Baked in Parchment, and the longtime favorite Lobster Rigatoni. 631-725-7088
The Clam Bar
Amagansett
The Clam Bar is a classic seaside snack bar that has been around for over 30 years. The red building fit with a large ordering window has become a landmark for both locals and seasoned visitors. 
The Clam Bar's large menu offers classics like Clam Strips and the Grilled Chicken Sandwich, and Clam Bar originals like the Vine Ripened Tomato Stuffed with Lobster Salad. Aside from the restaurant's extensive seafood offerings, you'll also be able to find specialty salads, burgers, desserts, beer and wine. 
The restaurant opens for the season when the weather warms in April and closes when the wind starts to whip off the Atlantic in October or November. So, be sure to take advantage of the Clam Bar's outdoor seating while the weather permits them to be open. 631-267-6348
Cowfish
Hampton Bays
All year-round, visitors can find delicious American cuisine at the waterfront Cowfish restaurant. Its great view of Shinnecock Canal and various indoor and outdoor seating options make it a prime spot to enjoy brunch, lunch and dinner, or host an event. 
Cowfish's menus are full of fresh seafood, burgers and salads to please the whole family. House specialties include Danish Baby Back Ribs and Seared Ahi Tuna served with pineapple coconut fried rice. On the menu you'll also find their featured Salmon of the day and plenty of children's options. 631-594-3868
Estia's Little Kitchen
Sag Harbor
Estia's Little Kitchen is an eclectic spot renowned for delicious farm to table cooking. The restaurant's motto is 'Clean Food – Long Life', and it is fair to say that their on premises kitchen garden allows them to provide the cleanest food possible. 
Local Chef Colin Ambrose's menu serves up American cuisine with a southwestern influence. Breakfast offerings include a variety of breakfast burritos including Nortenos Burrito with Sofrito and Beef, and plenty of breakfast platters. The lunch and dinner menus also have the same Southwestern influence and include quesadillas, tacos, sandwiches, platters and so much more. 
Enjoy these delightful dishes to-go or at one of their tables for a cozy and comfortable atmosphere. 631-725-1045
Fresno
East Hampton
A short walk away from Main Street, East Hampton, you'll find Fresno. Their main dining room's French doors open up to their patio for an open-air dining experience. The neighborhood restaurant was opened by David Loewenberg and Michael Nolan with the goal of making guests feel like they've been transported to a European city. 
The restaurant serves creative American cuisine with rotating daily specials. Menu items include everything from Indian Red Lentil Dal, Grilled Hanger Steak and Slow Braised Pork Ribs to Fried Calamari and Grilled Head on Prawn. 
With such a diverse food menu, it is no surprise that their wine menu is just as expansive. At Frenso, you can try wines from Italy, France, America and Spain to compliment any dish. 631-324-8700
Jean-Georges at Topping Rose House
Bridgehampton
Jean-Georges at Topping Rose House is a casually elegant Hamptons restaurants that celebrates the seasons in the Hamptons. Their menu presents farm-to-table dishes crafted with ingredients grown on the property's one acre farm and sourced from the East End's fishermen and farmers.
Top recommended dishes include their Three Egg Omelet with Crispy Herb Potatoes as well as their Buttermilk Pancakes with Berries and Bananas, and Coconut Chia Pudding for breakfast. For dinner, their signature Crispy Salmon Sushi and Black Truffle and Fontina Cheese Pizza are ones to not skip out on ordering. Their Tuna Tartare with Avocado and Spicy Radish is considered to be the best on the South Fork.
Open year-round for breakfast, lunch and dinner, Jean-Georges at Topping Rose House offers indoor and outdoor seating on their wrap around veranda. They offer a variety of lawn games during the summer months, offering the opportunity for the youngest guests to play and relax in between enjoying their meal. 631-808-2000
Lulu Kitchen & Bar
Sag Harbor
Lulu Kitchen & Bar's philosophy is to serve simple, authentic food in a relaxed atmosphere. Executive Chef Phillipe Corbet's menu items do just that by preparing local ingredients in the restaurant's open fire kitchen. The fire brings a unique and inviting warmth to the restaurant that keeps diners coming back. 
Brunch, lunch and dinner menus all offer raw bar options, fresh wood-fired pizzas and entrees prepared on their wood-fired grill. Test out their House Falafel, 1.5 lbs Grilled Lobster, or Skillet Mac & Cheese made with their wood-fired smoked Gouda cheese. 631-725-0900
The 1770 House
East Hampton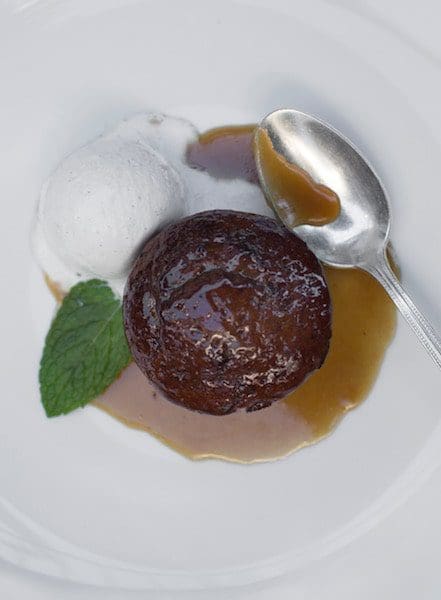 The 1770 House is set inside an 18th century colonial home on Main Street. The Hamptons restaurants feature a dual dining concept: the main level is a fine dining establishment, and the downstairs tavern brings a more refined casual approach. Both the restaurant and tavern feature a menu that reflects the local bounty, noteworthy wines, and the five-star service they are famous for.
Executive Chef Michael Rozzi presents a New American cuisine menu with a truly sophisticated approach in the main level dining room and the romantic outdoor garden patio during the warmer months. The downstairs Tavern features pub-style fare, including their famous Meatloaf that Ina Garden herself continues to praise. The restaurant's 250-bottle wine list, overseen by Wine Director Michael Cohen, is a Wine Spectator Award of Excellence recipient.
The 1770 House is also a luxurious boutique inn. The Inn features six guest rooms plus a two-level carriage house. 631-324-1770
Tutto Il Giorno
Sag Harbor & Southampton
Tutto Il Giorno is well known for their authentic coastal Italian cuisine. Their Sout hampton Village restaurant on Nugent Street offers a pretty outdoor seating area for lunch and dinner. Their Sag Harbor restaurant on Main Street shares a space with Donna Karan's Urban Zen and also offers a chic outdoor seating vibe. They also have a restaurant in TriBeCa in New York City.
Tutto serves hearty plates of delicious pastas, grilled seafood, and more paired with refreshing, summery cocktails like the Aero Per Napoli or Astro Nascente.
Top dishes include the Linguine with cockles and flamed tomatoes, and Whole Grilled Branzino with herb salad and a daily vegetable.
They also offer Tutto to Go for either pickup or delivery. 631-919-5353 (Sag Harbor), 631-377-3611 (Southampton)
Union Sushi & Steak
Southampton
Situated in the historic Bowden Square property, Union Sushi & Steak manages to blend all of the warmth of a local village pub and the energy of a supper club. At the helm of the kitchen is award-winning Chef's Scott Kampf and Marc Fasciana. Union Sushi & Steak is located adjacent to Union Burger Bar.
The French American inspired menu features dry-aged steaks that are courtesy of Niman Ranch in Colorado. Their assorted fresh sushi and sashimi menu is both enticing and inventive.
Top sushi rolls include the Union Roll with Lobster and Avocado, and the Coopers Roll with spicy tuna topped with lobster. The best entrees are Pecan Crusted Halibut, and the Dry Aged Porterhouse. Union Sushi & Steak is currently open for dinner. 631-377-3500
Wölffer Kitchen
Amagansett
Wölffer Kitchen in Amagansett Square is the first winery-owned restaurant on the East End of Long Island. This Hamptons restaurant's interior boasts a gorgeous bohemian vibe that provides the perfect backdrop to a creative, local menu.
Dinner dishes to try first are Sesame Crusted Tuna with seaweed salad and forbidden black rice, and the Short Rib Macaroni & Cheese. Delightful desserts currently on the menu are Key Lime Pie, Matcha Cheesecake, and Carrot Cake. For brunch, order their new Wölffer Kitchen Pancakes served over coconut yogurt topped with berries, banana slices, and honey; and the Spring Omelet with zucchini, tomatoes, and fontina cheese.
Wölffer Kitchen serves dinner during the week, and both brunch and dinner on the weekends. The menu rotates with the season.
Indoor and outdoor covered patio dining options are available for patrons. 631-267-2764