At the foot of the Manhattan Bridge and a block away from the Brooklyn Bridge is The Tillary Hotel, a fashionably chic hotel centrally located at the gateway to the Brooklyn borough.
This boutique hotel is both family friendly, and ideal for young couples and friends looking for a centrally located getaway destination with easy access to points across Brooklyn and into downtown Manhattan.
A Convenient Location
The hotel is conveniently located in downtown Brooklyn where you can walk to Manhattan across either bridge. The nearest subway station is ten minutes away (walking).
There is a shopping center with a food court, a Target and Century 21 a block and a half away. 
The rooms and suites are spacious, open, and comfortable. They have a fully stocked bar with drinks and snacks. Cozy bathrobes, free WiFi, interactive Smart TVs, and Bigelow bath products are some of the additional amenities.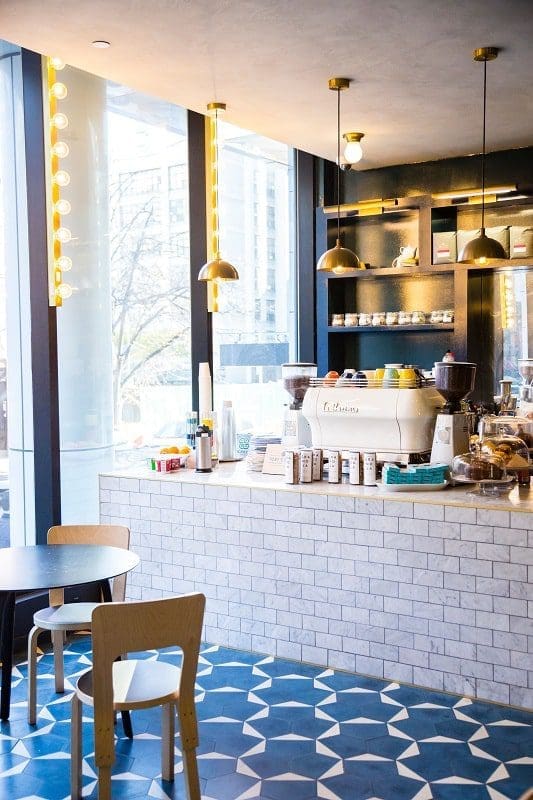 The Rooms
There are several types of rooms: Classic King or Queen, Classic Twin, a Junior Suite, Executive Suite, and a Patio Suite with delightful views of the city. There are elegantly designed board games in the suites.
T Room Café
In the morning, you can enjoy an iced coffee and avocado toast, and other breakfast items in the T Room Café. I recommend their freshly baked banana bread with a cappuccino. There is also curated snack menu with local Brooklyn brands. The urban chic café has ample seating and a TV.
After a day out in the city, The Secret Side is a perfect rooftop bar escape, especially when visiting New York in the summer. Here, you'll find games, free popcorn, and wine, beer and cocktails.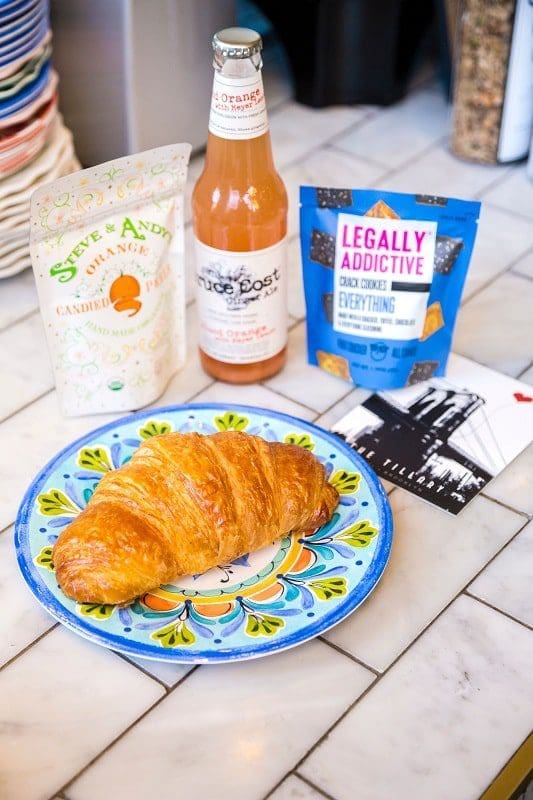 The Interactive Lobby
Guests are encouraged to interact with one another in the lobby. Activations include a photo booth, life-size Scrabble board, and more.
Copies of the New York Times, Wall Street Journal, and other newspapers are available for your reading pleasure.
When you come to The Tillary, you feel that you are staying at a friend's house rather than a hotel because of how interactive each aspect of the hotel is.