Some of Connecticut's major cities offer a multitude of Irish pubs and bars to create the perfect St. Patrick's Day dining experience. While many cities and towns in the state offer provide great options, the cities of Hartford and New Haven are home to a high concentration of Irish pubs and bars. This St. Patrick's Day, visit one or more of these great Connecticut bars and restaurants to celebrate the holiday. As these locations will likely be busier than usual given the holiday, reservations are highly recommended.
Hartford
The Half Door
The Half Door Gastropub is not only a great place to celebrate St. Patrick's Day but also offers a special on Irish pints every Wednesday all year long. The Half Door also offers authentic specials like its Irish Coffee created with homemade Irish Cream.
Vaughn's Irish Public House
Vaughn's Irish Public House is a popular restaurant among Hartford locals with an excellent Happy Hour, 14 rotating beer selections on tap, and plenty of events to attend (Vaughn's will be hosting ​​the 5th Annual Lucky's St. Patrick's Day Crawl this year). Their menu is perhaps the best assortment of authentic Irish fare in the city with options such as lamb stew, bangers and mash, cod and chips, and farmhouse pie.
New Haven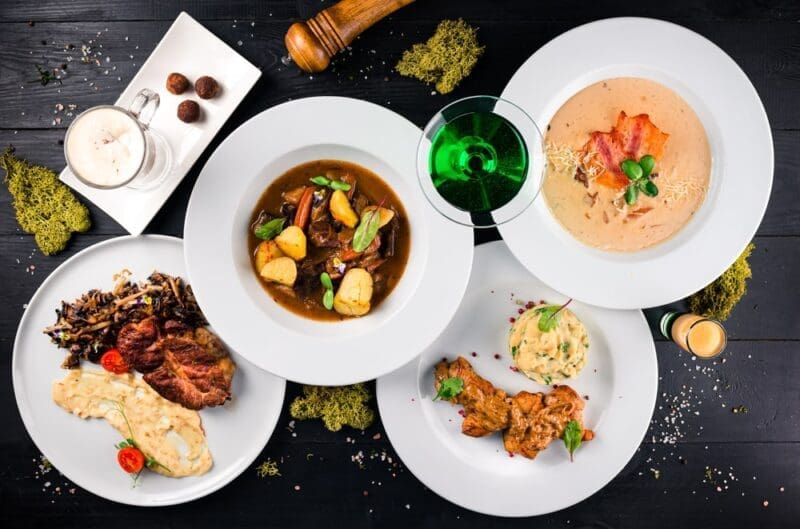 The Trinity Bar
The Trinity Bar is as authentic as it gets for celebrating St. Patrick's Day in Connecticut. This bar is owned and operated by two friends born in Dublin, Eddie Higgins and Shane Carty, who also acts as Executive Chef serving recipes he first experienced from his home country of Ireland such as a traditional Irish breakfast and Guinness beef stew. Enjoy a vast and rotating tap selection with your cuisine.
Duffy's Tavern
Duffy's Tavern has been one of Connecticut's favorite Irish pubs since 1983. Enjoy pub classics such as pot roast, goulash, and meatloaf. In addition to being a great choice for St. Patrick's Day, Duffy's offers a relaxed atmosphere live music, and brunch all year long.