A distinctive experience awaits guests of Grosvenor House Suites. Overlooking Hyde Park on Park Lane in Mayfair, London, Grosvenor House Suites exudes luxury and privacy while offering a unique experience for both longer and shorter stays. Particularly ideal for longer stays in London, Grosvenor House Suites is home to 130 residences including four London Suites and four Penthouse Suites. The Suites range from one to five bedrooms. Though you may book far in advance, it is typical for guests to book their stay in as few as a few weeks prior to visiting.
Even Before You Arrive, Luxury Awaits
Even before international visitors arrive to the Suites, Heathrow VIP is available to the discerning travelers. Exclusive to Grosvenor House Suites, Heathrow VIP is a unique experience tailored typically to A-list celebrities, royals and high profile diplomats. With this experience, visitors bypass the main terminals and other passengers, guests will be collected directly from the steps of their arriving aircraft by luxury limousine. This allows for bypassing the stress and time consumption of security and baggage reclaim, before being whisked to their suite, and a vacation filled with relaxation and pampering.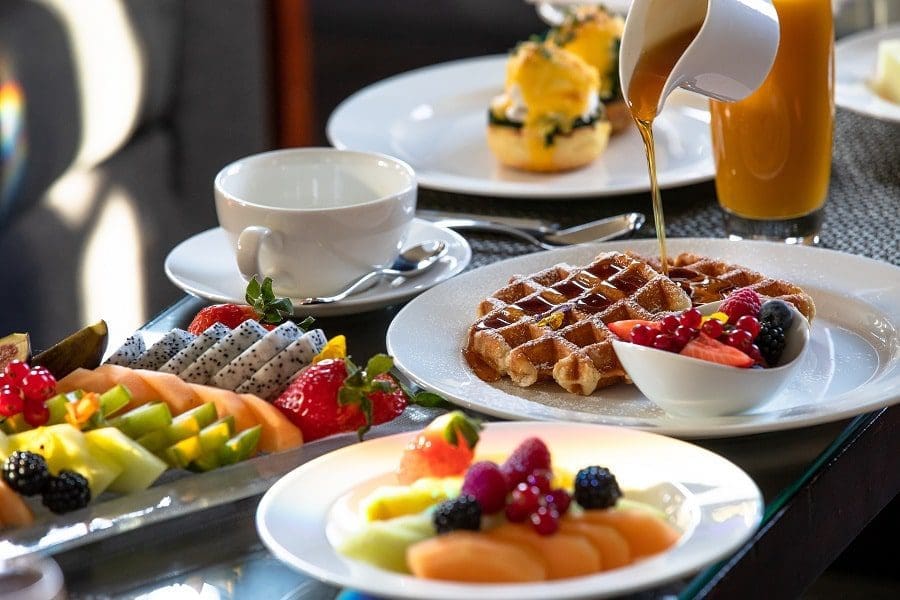 A Feeling of Home
Whether guests wish to travel as a family unit, host an intimate gathering, or celebrate a special occasion like a wedding or birthday, Grosvenor House Suites will make you feel right at home. From 24 hour in-residence dining and daily maid service to assistance with shopping, travel services, and booking events, all of these conveniences complete the luxury service experience. The team can also arrange for your favorite food and drinks to be delivered to your residence prior to arrival and during your stay.
A full portfolio of luxurious amenities and perks are available to guests. Resident services include a 'Welcome Home' hamper upon arrival, check-in anytime for long stay guests, a celebrity beauty team, valet parking, personal shopping experiences, and more. Guests also have access to a personal trainer. Grosvenor House Suite's in-house personal trainer is Kathryn Tilbury. Tilbury has over ten years of experience and is the official trainer of the Suites. She is able to create a bespoke fitness program based upon the guest's fitness level and goals.
Kathryn Tilbury is a highly regarded fitness expert and the official personal trainer at Grosvenor House Suites. With over ten years of experience as a health and fitness professional working in some of London's most prestigious gyms, Kathryn is now based at Grosvenor House Suites to assist guests with everything from specialist back pain and injury care, to post-natal recovery exercises and fitness training.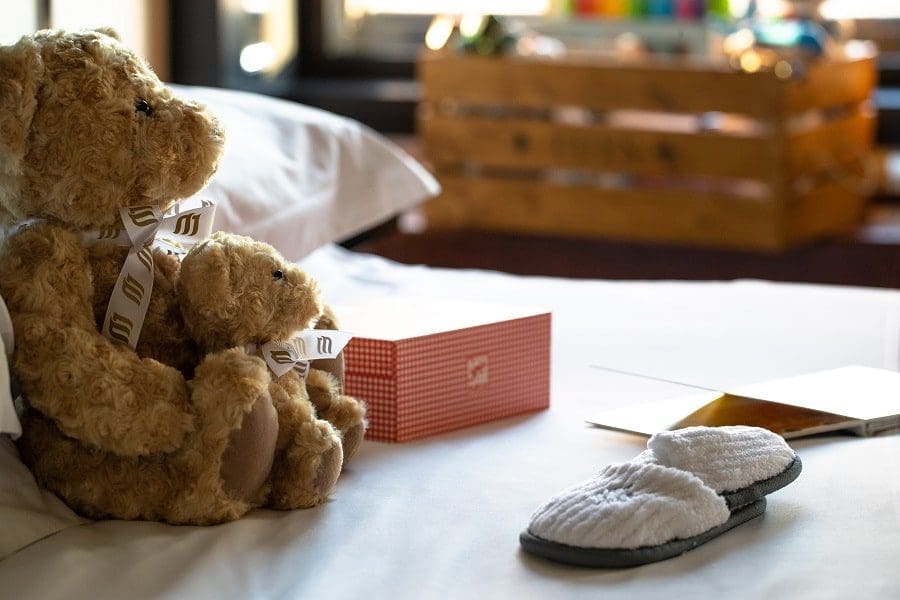 London Like A Local
Since Grosvenor House Suites are close by to so many attractions and have so many luxurious experiences at guests' fingertips, the world is your oyster when staying with Jumeirah Living in London. Families can experience an unforgettable day at Kidzania, a child-size city 25 minutes from the Suites. Or, they may experience VIP shopping at Bicester Village, private chauffeurs included.
"The world is your oyster at Grosvenor House Suites."
For the younger guests, parents can request a bespoke Toy Box filled with handpicked, age appropriate selection of toys and books for their children. Kid's movies, cookies and juices will be provided. Arts & crafts will also keep them entertained during their stay. This perk rounds out the perfect opportunity to feel right at home in one of the most luxurious neighborhoods in London.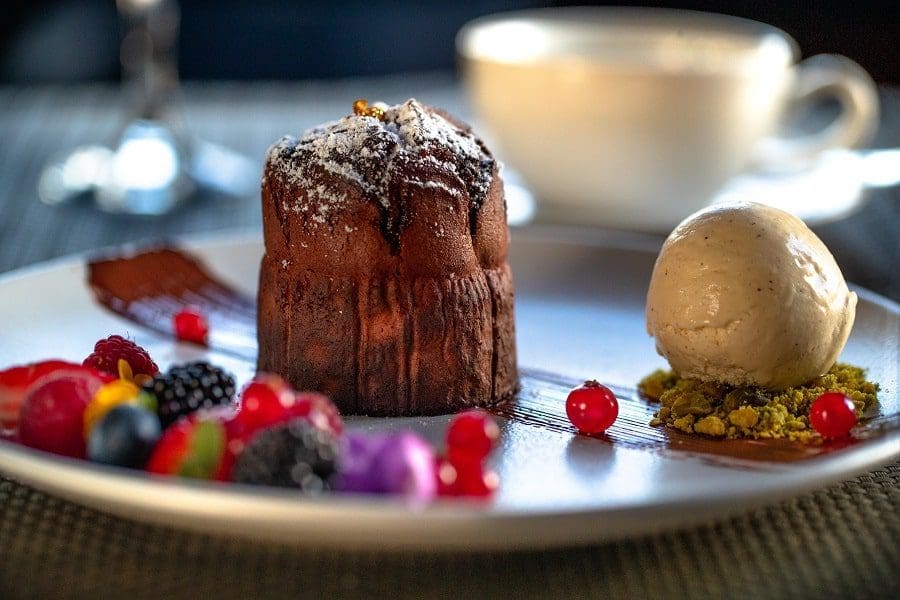 Dining at The Atrium
The Atrium offers 24 hour-dining, with in their calming and secluded courtyard as well as in-residence dining. Their menu includes a full breakfast selection, appetizers, soups, salads, main courses, and decadent desserts. Notable menu items are Oriental Lentil Soup, Prawn Tempura, Quinoa Salad, Prawn & Saffron Risotto, Classic Fish & Chips, and Arabic Mixed Grill. Desserts are in its own category. Must-have sweet endings include a picture-perfect Chocolate Fondant, Asorted Baklava Plate, and Medjool dates that are deliciously soft and succulent made to order.
Nearby Points of Interest
Grosvenor House Suites by Jumeirah Living is a short walk away from Harrods, Selfridges, Oxford Street, Hard Rock Café, Fortnum & Mason, Buckingham Palace, and many high-end boutique shops in Mayfair.
You may also learn about their sister property, the Jumeirah Lowndes Hotel.