Bella Luna has been a staple restaurant of the Upper West Side in NYC for over 30 years. At first bite, it was clearly evident as to why Bella Luna is a beloved favorite. This European-inspired restaurant with notable Mediterranean influences is home to some of the best brick oven pizzas and pasta dishes in the area. Though it does not end there. Their salads, antipasti, and main dishes are all savory standouts, which makes restaurant goers come back again and again.
This dining destination is one that guests remember as reliable and 'like home' with prompt service, and an ambiance that you can relax in for hours without feeling rushed. Bella Luna is the place to be after a long and busy week at work, or to catch up with friends over the weekend. Here at Bella Luna, you will find Executive Chef German "Primo" Angelo creating mouthwatering brick oven pizzas that even discerning New Yorkers will say 'wow' to.
The interior is a mix of an industrial and rustic edge, paired with a traditional New York style brick walled interior with low 'golden-hued glow' lighting. The exposed brick serves a the backdrop for the bar, while also showcasing a selection of their wines. For those who prefer a feeling of the outdoors, there is an enclosed outdoor dining area during the winter months that opens up come spring.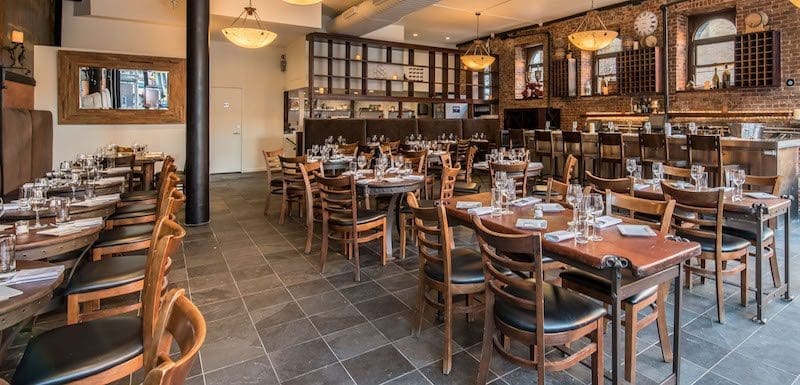 Menu Highlights
Bella Luna is certainly known as one of the top restaurants for pizza in NYC on the Upper West Side. They serve a variety of savory and sweet pies from a New York classic to a Smoked Salmon pizza. Their namesake signature, the Bella Luna Pizza, is an enticing blend of wild mushrooms, onion, and fontina, drizzled with umami truffle oil. Their pizzas are perfectly crispy and flavorful.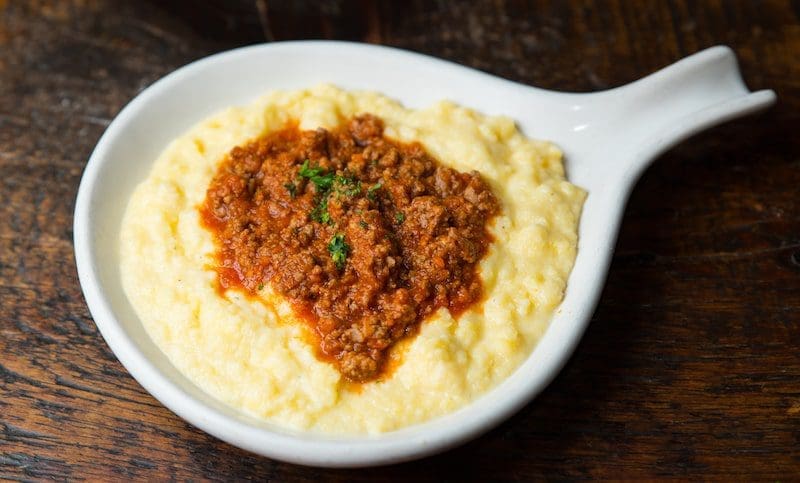 Other menu highlights that regulars keep coming back for include a range of pasta dishes and signature main dishes. These are the Linguini Bella Luna with shrimp, mussels, clams, and calamari with tomato sauce.
Our favorite dishes include to start the Beef Carpaccio with thinly sliced raw beef, lemon, and capers ($12); and Portabella Salad with walnuts, cranberries, crumbled goat cheese, and arugula ($11).
Pasta dishes that were recommended by our waiter were the Lamb Pappardelle ($19), and Farfalle Salmon with peas in a vodka sauce ($20). The Pappardelle and Farfalle were both hearty and substantial portions, enough to even split or take a significant portion home with you for lunch the next day.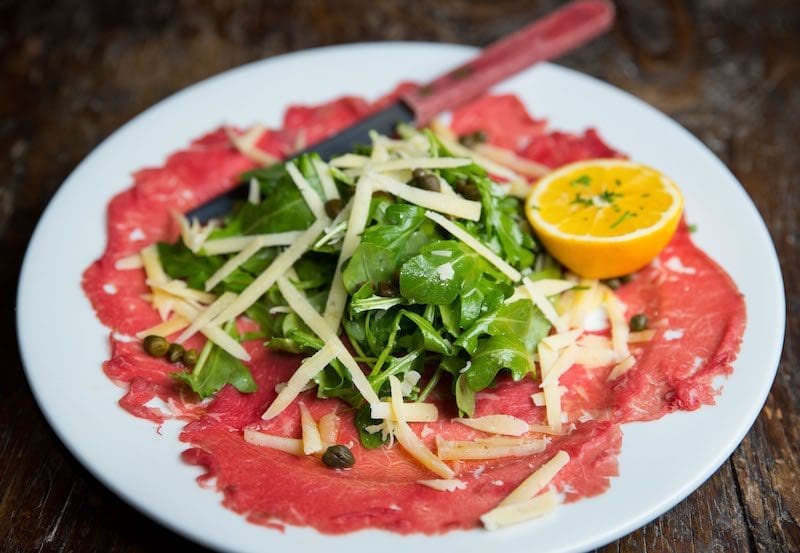 Children's Menu
An ideal spot for families, the Children menu at Bella Luna is an interactive delight for children of all ages. It features a build-your-own pasta selection and other dishes to appease the younger appetites.
Dessert
Dessert at Bella Luna is as as important as ordering pizza or pasta. Desserts are $8.50 each and include a wide selection of signature items like homemade tiramisu, ricotta cheesecake, and tartufo. The gelato was particularly marvelous. Just a scoop of the Turkish toasted pistachio will hit the spot. The flavors roll onto your tongue with each spoonful. Pair with freshly brewed a cappuccino for the full experience.
Hours and Information
Their 'Happy Always' happy hour includes $8 wines and $10 Moscow Mules served all day, everyday. A $22 three-course prix fixe menu is available every day from 12-6pm.
Bella Luna NYC Lunch and dinner are served seven days a week beginning at 12pm. Brunch is served on Saturdays and Sundays beginning at 11:30am.