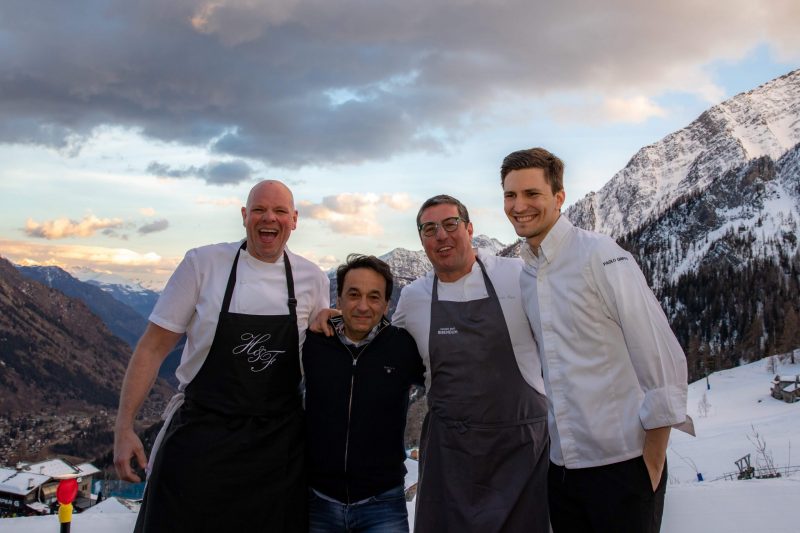 Paolo Griffa is considered to be one of the most promising young chefs in Italy. His dishes speak a creative language, cultured yet irreverent. Northwest Italy's Acosta Valley shines through his store cupboard and kitchen in a unique, delicious and alchemic style.
In our exclusive interview, Chef Griffa gives us a taste of his work at Courmayeur Mont Blanc Resort near the French and Swiss border. He discusses his favorite experiences at the resort and why it is both a challenge, and a blessing to work at the resort in these current times.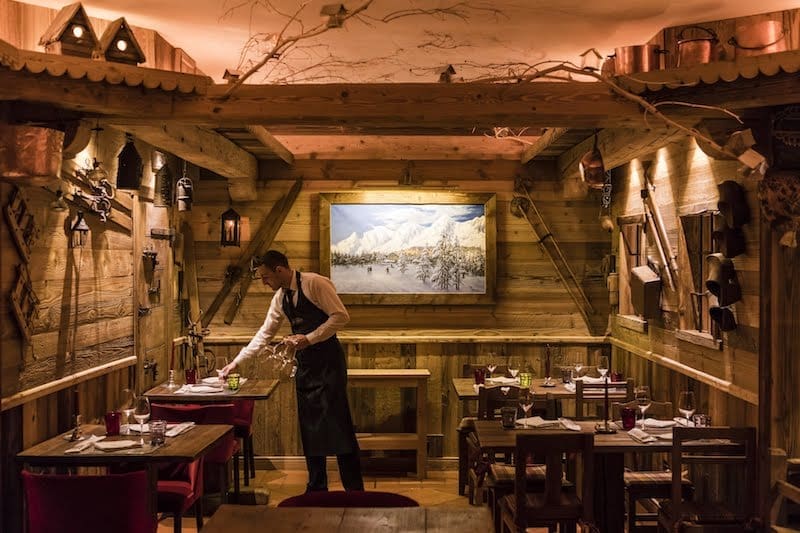 What was the biggest challenge and greatest blessing working as a chef during this time?
The biggest challenge was figuring out how to continue doing your job serving customers, whilst complying with the new social distancing regulations. We have been extremely fortunate because Courmayeur became the rediscovered destination this summer. We were flooded with bookings from Italians who usually travel and dine around the globe. 
Describe your favorite experience at the resort. Why was this impactful?
The arrival of the Michelin Star at Le Petit Royal in November has completely changed our way of working. We have received a huge influx of bookings as it has been so well received.  
What are the first three words you think of to describe Courmayeur?
Nature, tranquillity and sport.
In your opinion, what is the best time to visit the resort?
Describe the range of action to the local community of Courmayeur. 
During lockdown our restaurant kitchens were close but we still had several ingredients to work with. As we were finding the current situation challenging, this got us thinking about people who were in far worse situations. We thought about those isolated from their families and living in micro-communities, such as a retirement home. As we were not able to see our relatives either we thought the best way to spend lockdown would be cheering up other people. What better way to do that than through cake deliveries! 
We started delivering cakes around Easter time. This was because so many of our regular customers got in touch with us to wish us a 'Happy Easter' – this was our inspiration. Following our Easter deliveries, we had so many messages of appreciation that we decided to keep going and visit different retirement villages in the area. We also started catering to different needs so our baked goods became gluten-free, lactose-free and sugar-free.
Personally, what are your favorite aspects of the resort and why?
Where I work, the Grand Hotel Royal e Golf is located in the middle of the town on via roma. It has large indoor spaces for the winter. In the summer, it uses a large garden which surrounds the hotel. Our clients adore it. This contemporary place is also steeped in so much history. We have a lot of regular guests that enjoy all of the different services we offer.
Paolo Griffa's Bio
Born in 1991 in Piedmont, the young Griffa graduated from the Istituto Aberghiero Giovanni Giolitti in Turin with top marks.
He is highly regarded by the most discerning Italian food critics. He is also well known by the general public for his frequent presence on National television. 
In October and November 2019, Paolo was awarded three of the top national prizes in the world of eonogastornomy. He received his first Michelin star, the 3 hats and Young Chef of the Year for the Guida dell'Espresso 2020, as well as the Faccino Radioso (radiant face) of the Golosario Ristoranti del Gatti Massobrio 2020.
The crowning glory of 2019 was the publication of his book, "Petit Royal." It is an illustrated monograph going far beyond the usual standard recipe photo book, telling a tale of a journey in taste through anecdotes, details and curious facts.