We are no longer talking about just sorbet for dessert! Below, we highlight seven destinations across the Hamptons that sell gluten free desserts from homemade brownies and a flourless chocolate cake that steals the show.
Amber Waves Farm Market and Kitchen
Amagansett
This adorable market sells everything from fresh produce to ice coffee. A gluten free sweet treat that may escape notice is their gluten free homemade brownie sold at the cafe. Unlike the prepackaged gluten free brownies most often found in stores, these are crunchy and tasty without breaking apart in your hand. Buying a few of these to bring to the Book Club would garner rave reviews, and no one would be able to tell the difference. 631-267-5664
Organic Krush
Amagansett
When it's tricky to find gluten free alternatives, Organic Krush has come to the rescue. At this popular health food takeaway restaurant, individually packaged cookies and brownies are sold that are perfect to put in your kids' lunch boxes or to have as a snack on hand. The cookies come in different flavors, and whether you're buying one or a dozen, they will not disappoint. 631-527-7717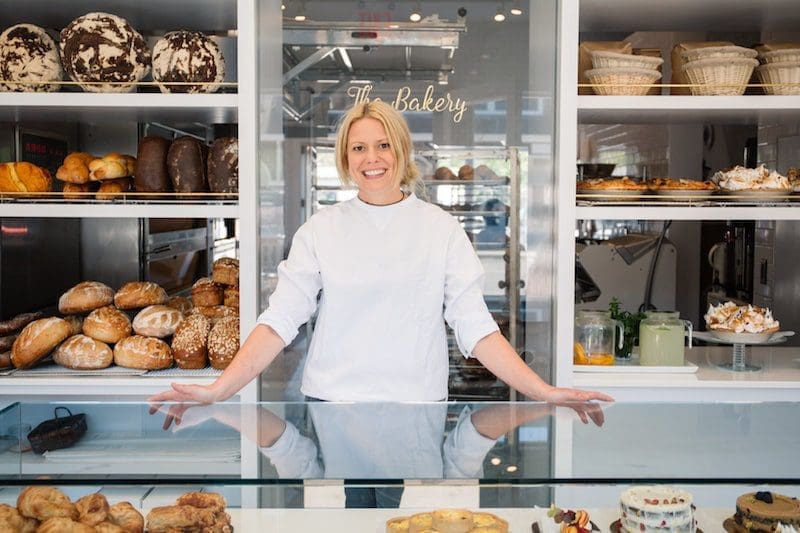 Carissa's Bakery
East Hampton
Carissa's Bakery is a beautiful shop that sells gorgeous pastries and desserts. Each item looks like a work of art. Should you be craving something chocolate and sweet, Carissa's sells a divine gluten free flourless chocolate cake. Bring one to the family get together or just purchase a slice for your post-lunch snack, either way it'll be more than worth it. 631-527-5996
Rowdy Hall
East Hampton
This classic East Hampton haunt has been around for decades and is known for its lively energy and its delicious food. What you may not have known is that the chocolate mousse it serves is fantastic and is perfect for whomever is gluten free at the dinner table. A secondary option you must taste is their root beer float! 631-324-8555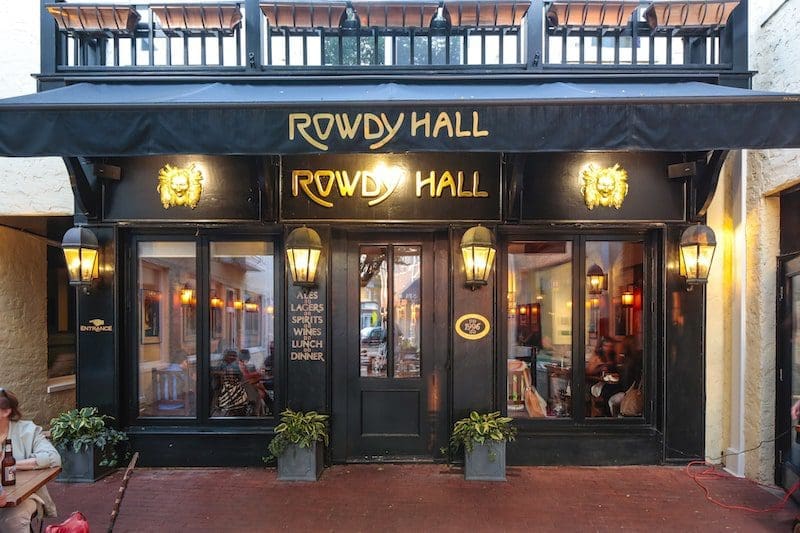 Sylvester and Co.
Sag Harbor
This store may appear to sell items for interior design, and it does! However, if you go in, past the register, and to the back of the store, there's a coffee bar. If you look closely, they also sell a myriad of sweet treats! For us gluten-free goers, they sell a Chex mix creation available called the Campfire. It is a mixture of fudge, marshmallows, and Chex. It's super tasty, and the perfect size to split with a friend. 631-725-5012
Pierre's Bakery
Bridgehampton
This little bakery is attached to Pierre's restaurant on Main Street. Inside, you will find prepared food, classic pastries and baked goods. What you may not have known is that it sells a new twist on a classic treat: coffee flavored meringue. Whipped and shaped into an oval, it looks like a large blob cookie. Despite its odd appearance, this gluten free dessert tastes amazing. 631-537-5110
Southampton Social Club
Southampton
This sit-down restaurant in the Hamptons has a wonderful outdoor eating space, and the food is delicious. Not only is there the option for a three course $39 prix-fixe meal on select evenings, but there are also many gluten free items on the menu to try. The star of the show at this Hamptons hotspot is the gluten free cheesecake on the dessert menu. It's served with whipped cream, strawberries and a raspberry sauce, and it is beyond delightful. When so often restaurants don't have desirable gluten free dessert options, this cheesecake hits it out of the park. 631-287-1400