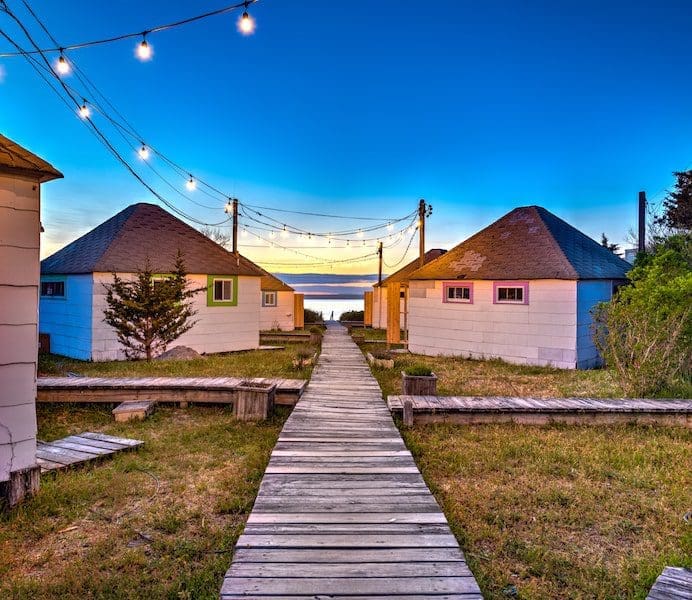 It is unique to find a vacation hideaway where you are merely feet away from both the bay and the ocean. This rare find, paired with plenty of outdoor adventures, and a peaceful, secluded escape is an essential experience this summer season. Beach and Bay Bungalows on Westhampton Beach's Dune Road hosted by StayMarquis is beachside living at its best.
Whether you are looking for a Hampton's staycation or are coming the distance, Beach and Bay Bungalows have a total of eight bungalows that are ideal for friends, families, and couples. Each bungalow has easy access to the bay and ocean just across the road. The Bungalows have just recently opened to welcome guests after extensive renovations as the former Beehive Bungalows.
As Chad Gessin of Chatham Development explains: "As long-term residents and builders on Dune Road in Westhampton, we've long admired the beauty and charm of 496 Dune Road. It provides short-term, affordable access to this unparalleled, exclusive waterfront enclave."
"Our focus has been on raising the property to First Dunes' luxury standards," adds Gessin. "We provide a taste of the First Dunes lifestyle to a broader audience at a more affordable price point."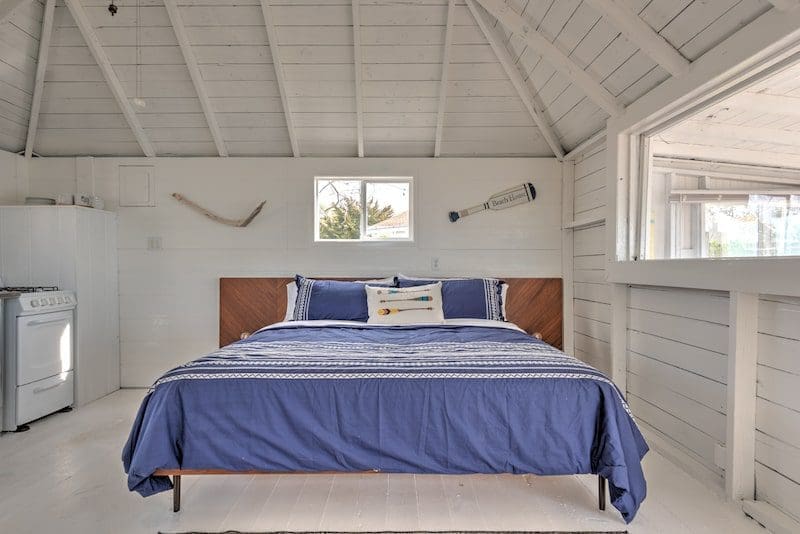 Amenities
The Bungalows sleep between four and six guests. These newly renovated bayside bungalows include a bedroom, bathroom, kitchen, deck, BBQ space, sunroom, and more. Outdoors, you will also find a cooler, outdoor shower, and patio furniture.
Inside, you will find comfort in having air conditioning, heating, hot water, full kitchen amenities like a refrigerator, oven, dishes and silverware, and more. Complimentary Wi-Fi, and parking are also available.
Sample Itinerary for Families
How would you choose to spend the day with your family while at Beach and Bay Bungalows? Co-Founder of StayMarquis, Bryan Fedner, says it best:
"There are endless activities that our guests can enjoy. These include riding bikes on our beach cruisers, kayaking in the Moriches Bay, boogie boarding or even doing standup paddleboard yoga, which our guests can book through our concierge team. With the town just a 10-minute drive away, family-friendly shopping and dining is just as easily accessible."
According to Fedner, a rough weekend itinerary might look like this:
Friday
3pm – Check-in to your bungalow using keyless entry, unpack, and settle in. Coordinate with our concierge team to have the SUP or kayaks delivered when you arrive.
4pm – Grab the complimentary beach chairs, beach umbrella, and pack the beach bag and walk across the street to the beach. You don't have to walk too far to find separation as the private beach is never crowded.
6:30pm – Head back to the bungalow, shower up, and prepare sundowners to welcome the night. Have one of the many nearby East End restaurants deliver dinner (John Scott's Surf Shack is a staple just up the road).
7:30pm – Enjoy dinner on your private deck as you watch the sunset over Moriches Bay.
9pm – Head over the fire-pit to toast marshmallows before turning in for the night. 
Saturday
8am – Ride bikes (stationed on the property) into town and enjoy coffee and breakfast at one of the many casual establishments. Our favorite is Beach Bakery and Grand Café. While you're in town, stop off at the grocery store to pick up some lunch to prepare at your bungalow.
11am – Return to the Bungalows, go for a swim in the Moriches Bay to cool off, and then grab a book to enjoy while the kids go boogie boarding.
1pm – Enjoy the sandwiches you picked up from town.
3pm – Work that core because it's standup paddleboard yoga time. A private instructor will come to you and walk you through a 45-minute class for the entire family.5pm – Shower up and get ready for the evening. Head on over to Dockers Waterside Marina & Restaurant and enjoy a fantastic seafood dinner while enjoying a glass of wine and watching the sunset.
8:30pm – Return back to the Bungalows and spend some quality time with the family. Maybe grab the cards or a board-game and play in the sunroom or out on the deck if it's a nice night. 
Sunday
8am – Have breakfast delivered straight to your bungalow door.
8:30am – Go to the beach and enjoy the last couple of hours at the Bungalows because check-out is at 11am.
11am – Depart the Bungalows and come back soon with more friends and family.  
Activities Geared for Couples
"A couple of additional activities that may be more geared towards couples is a clambake, or a boat charter for a full or half day. The clambake comes with a captain, food and drink, so you can completely relax and enjoy," adds Fedner.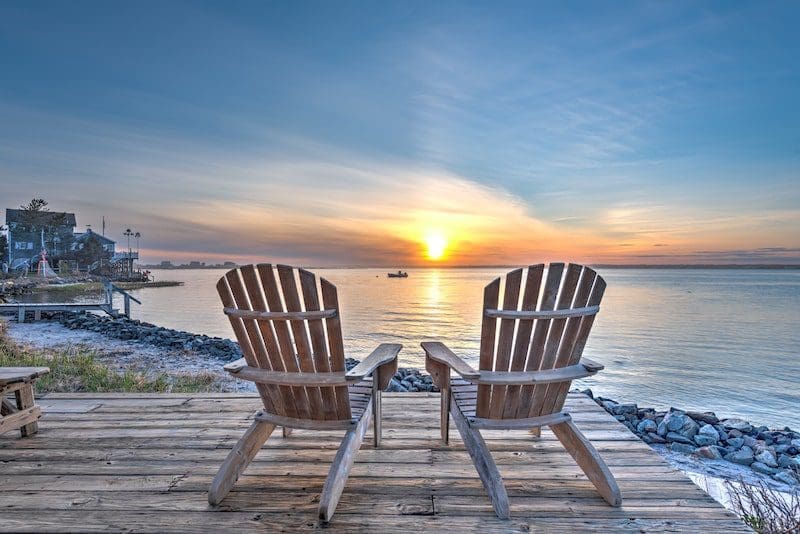 What are the Most Requested Amenities?
"The most common requests we have received to date are for clambakes, SUP and kayak rentals, and grocery delivery. We can assist with any request (including a professional sandcastle builder)," says Fedner. 
"The way people are interacting with people and their surroundings this summer is incredibly unique. One of the characteristics of the property that we are most looking forward to having our guests enjoy is the natural privacy and separation."
"Nowhere else can someone affordably experience all that Dune Road has to offer. Guests are completely in touch with nature, and still feeling safe about everything. The sigh of relief that our guests release is so refreshing."
Booking
Visit StayMarquis to book your stay at Beach + Bay Bungalows in Westhampton Beach. Simply choose your bungalow and your dates. Or you may choose to inquire for a more personalized approach.
Beach and Bay Bungalows are now booking through mid-October.