People visit California to experience beach life and to try some delicious wine, while New York is a popular destination with shoppers and food lovers. In fact, when assessing the Big Apple's food offering, it's mightily impressive. From Italian favorites to American classics, there is so much to try in the city. Chinese food is delicious there, too, with a number of standout Chinese restaurants delighting diners for decades.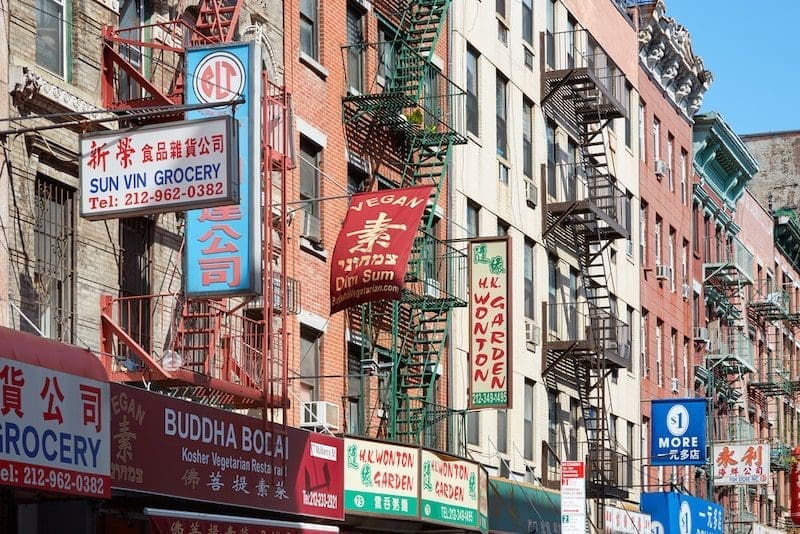 New York City is widely regarded as the best location in America to try top Chinese food. People all around the world generally adore Chinese inspired cuisine also. People ALSO regularly attempt to cook it on YouTube and TikTok, and you'll see Chinese cooking programs on TV.
There are also games like Chinese Kitchen that are being explored by gamers thanks to its cheerful Chinese chef. Overall, though, it's the taste of Chinese cuisine that entices diners in, with everything from fiery Szechuan takes to delicious dim sum on offer all over New York City. In order to make sure you're sampling the city's very best Chinese restaurants, though, let's look at some of the best options below. 
Grand Sichuan
A welcoming restaurant that has a dedicated and loyal following behind it, Grand Sichuan has built up quite a reputation for itself. Owned by Xiaotu "John" Zhang, the restaurant serves up a huge selection of Chinese favorites, all of which are described in great detail to diners so they're aware of exactly what it is that they're getting. Grand Sichuan is particularly popular with people who want spicy Chinese food, although there is something for everyone on the menu. 
Great New York Noodletown
It's in the name, but Great New York Noodletown is the undisputed king of all things noodle related in New York. A Hong-Kong style restaurant, it won't offer you dishes you've never tried before, it's more good and honest Chinese food that has been prepared with love. There are plenty of noodle dishes to get through, the dumplings are also in demand, and the staff will take care of your needs, particularly if you want to try some house specialities. 
Nom Wah Tea Parlor
If you're in need of some delightful dim sum, then Nom Wah Tea Parlor is the place to go. Established in 1920, the restaurant has been satisfying the tastebuds of its diners for decades, with the history of the restaurant evident throughout. The food is fantastic, too, with Nom Wah Tea Parlor's authentic dim sum being widely regarded as some of the tastiest around. 
DaXi
If more traditional restaurants aren't your thing, then a modern take on Chinese cuisine might be. After all, traditional delights are given a modern makeover all around the world, but not many do it as well as DaXi does. An upscale restaurant, everything on the menu is worth devouring, from the impressive selection of noodle dishes to the Tibetan-style pork ribs. Food is prepared with care and offers a sense of finesse that you probably won't get at more traditional restaurants. 
RedFarm
Owned by Ed Schoenfeld and Joe Ng, Red Farm is the place to go if you want to try some seriously good dim sum. Also featuring a warm and welcoming theme that contains wood pillars and comfortable booths to sit in, RedFarm's detailed selection of treats makes it special, with an easy-to-share menu being scoffed down by diners, alongside a range of options that can be enjoyed all by yourself. 
Other top Chinese restaurants in New York include:
Fried Dumpling

Nan Xiang Xiao Long Bao
Birds of a Feather
Tasty Hand-Pulled Noodles Inc
Hunan Slurp
Wo Hop
Szechuan Mountain House
Yun Nan Flavour Garden
Lan Sheng