Look and feel your best when out in the Hamptons, thanks to the most coveted aesthetics treatments being offered at the new state-of-the-art UnionDerm Hamptons location.
No downtime and more powerful than competitive devices, and the next generation in toning and tightening, NEW! revolutionary Accufit and Sofwave are only offered in the Hamptons and provide game-changing results.
Accufit is a revolutionary, non-invasive sculpting treatment that tones the muscles of the abdomen, thighs and buttocks to deliver impressive, athletic results. Sofwave is a non-invasive ultrasound device that stimulates collagen production in the dermis to tighten and correct excess skin laxity.
We recently sat down with Dr. Rishi Chopra of UnionDerm Hamptons to learn more about the treatments offered, their benefits, and which treatments specific clients should try first and why.
Could you explain how ACCUFIT works and the benefits that accompany it?
ACCUFIT is a non-invasive body contouring device that delivers electrical current through the skin to stimulate muscle. Unlike other devices, it simulates the natural contraction of muscle groups through a series of twists, holds, grips and taps in order to both strengthen and tone. It can be used on the abdomen, buttocks, thighs, and arms.
Patients can not only expect aesthetic improvements in muscle mass and tone, but also functional benefits such as increased strength and stamina.
How has your background and experiences shaped the way you run your career?
It was the ultimate privilege to complete my laser & cosmetic dermatology training at Harvard Medical School & Massachusetts General Hospital –the birthplace of aesthetic lasers/devices.
I was extremely fortunate to train under Dr. Rox Anderson, the physician who invented laser hair removal, Coolsculpt, Fraxel, vascular & pigment lasers, tattoo removal lasers, Accure & Aviclear acne lasers, and Ellacor. Dr. Anderson helped to develop my passion for skin and lasers, teaching me how to analyze the skin to uniquely customize each device to maximize results for patients.
Because of this training, I take great pride in my work–meticulously analyzing a patient's cosmetic concerns and correspondingly crafting the optimal treatment parameters to help a patient achieve the optimal result.
Please share some information on your plans for the UnionDerm Hamptons location this fall?
We are extremely excited about our new Hamptons location, and envision it to be the Long Island extension of our unique UnionDerm philosophy – comprehensive, cutting-edge cosmetic service & treatments by board-certified dermatologists (and aesthetic experts) .
Patients no longer need to travel all the way into the city to receive world-class care. Our brand new state-of-the-art Water Mill practice can serve all your cosmetic needs.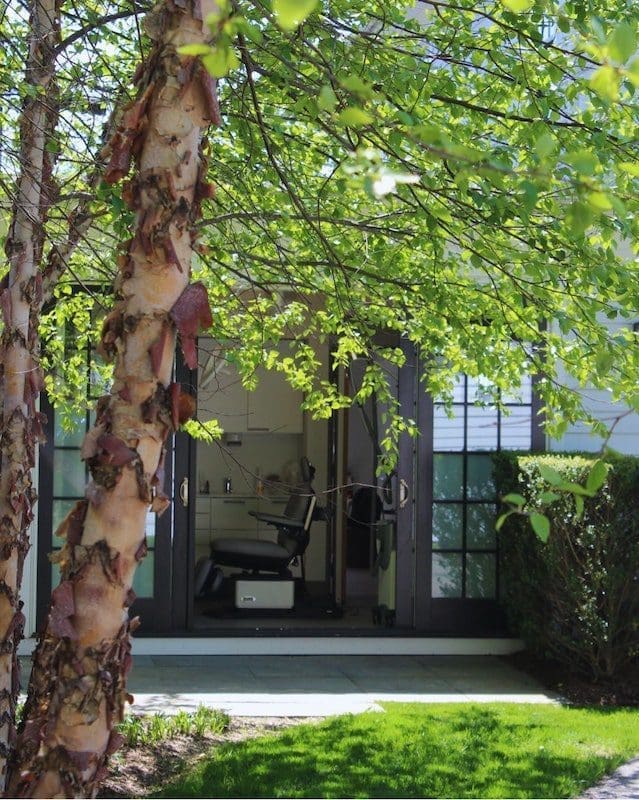 What are some treatments you would recommend for new clients?
We provide a comprehensive in-depth cosmetic consultation for all of our patients. We encourage subtle, natural rejuvenation over drastic transformations as we want you to look rested and refreshed. We possess a diverse spectrum of minimal downtime injectables, lasers, and devices to address multiple concerns including skin tone, texture, volume loss, and laxity.
For my new "First Timers" who are relatively new to cosmetic procedures overall, I recommend a light dose of "wrinkle relaxers" or "neuromodulators" like Botox/Jeavau to prevent lines and wrinkles from forming on the face. I also recommend a light resurfacing laser such as the Clear & Brilliant to "reset" the surface of our skin to brighten complexion and improve texture and fine lines.
Finally, I recommend Sofwave to keep the jawline/chin/neck and cheeks looking "snatched" and firm. All these procedures have minimal downtime, focus on preventing the signs of aging, and provide subtle, lasting results. 
For my "Sun Lovers" who like to spend time out in the sun looking to reverse the photodamage, I recommend Fraxel Dual and VBeam. It is our most popular treatment for the treatment of sun sun damage because it treats the brown and red background discoloration, age and sun spots, as well individual blood vessels and spider veins.
Moreover, these treatments not only improve the aesthetic appearance of the skin, but improve the medical health of the skin. Recent studies show that the Fraxel Dual laser prevents skin cancer!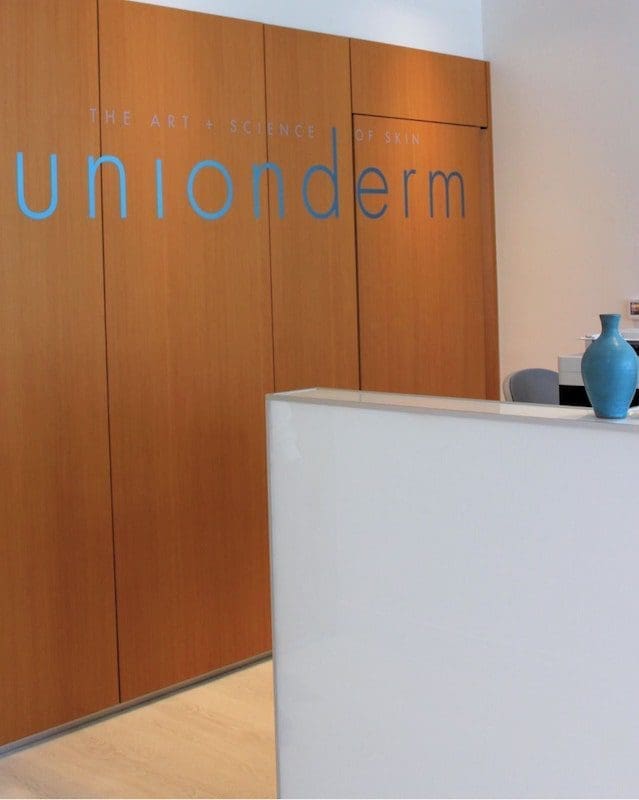 Which treatments that you offer are most popular and why?
Sofwave is definitely one of the most popular treatments that we offer. It uses ultrasound energy to build collagen, reduce wrinkles, and tighten skin. It's popular among both young and mature patients hoping to achieve that "snatched look" along the jawline and neck. The best part is that there's minimal discomfort and essentially no downtime!
"Barbie Botox" is certainly trending! A neuromodulator such as Botox is injected into the trapezius muscles to slim the shoulders, elongate the appearance of the neck, and create a more feminine aesthetic.
Which treatment combinations at UnionDerm can you recommend? Can you provide some examples?
For patients hoping to "tighten" skin on the neck, chest, arms, legs, buttocks, abdomen I recommend combination Sofwave & injectable Radiesse treatments. This approach uses two different modalities – energy from Sofwave and the Radiesse biostimulatory agent– to build natural collagen and tighten the skin. I recommend alternating treatments monthly for optimal results.
What are the thought processes that go into the different treatments you offer?
Choosing the right treatment for a patient requires extensive knowledge about both the skin and the interventions that we employ. Consequently, we utilize a nuanced approach to selecting treatments that is tailored specifically to the patient based on primary cosmetic concern, skin type, whether the patient desires a conservative or more aggressive approach, type of device/injectable, and finally unique device settings. Based on our analysis, there are a multitude of different parameters we can adjust on a device to make the treatment more or less efficacious as well as more or less safe.
For those wanting to begin treatments with UnionDerm, what are the main takeaways/results you want them to receive?
Every consultation and procedure is performed by a board-certified dermatologist (and aesthetics expert) and we have more than thirty unique devices/lasers at our disposal to develop a personalized treatment plan.
We are comprehensive and meticulous in our approach to evaluation and treatment. Our goal is to refresh and rejuvenate to achieve a natural result, and not transform the way that you look. We slowly and methodically establish long-term durable results that our patients love. 
Is there anyone in particular who has had an influence on your decision in this career field?
I am eternally grateful for the mentorship of my Fellowship Director Dr. Mathew Avram, who is the Director of Harvard Laser & Cosmetics. He not only taught me everything I know about lasers and aesthetics, but he more importantly taught me how to optimally care for my patients.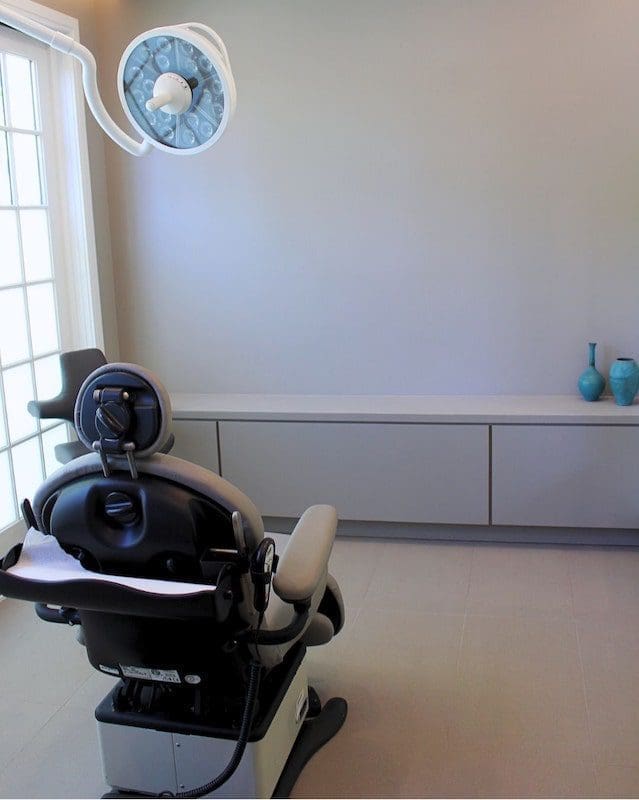 Keeping up with the ever-changing breakthroughs in medicine, what do you think are the most important advances related to the dermatology field?
Incorporation of artificial intelligence into devices and lasers.
The future cosmetic lasers/devices will incorporate game changing technology that will be able to analyze a patient in real time to customize an optimal treatment. For example, lasers will use ultra high resolution photography to assess the skin, adjust the settings and parameters of the laser, deliver the treatment, and then reassess/readjust based on reevaluation. 
The ability to treat darker skin tones more safely and effectively with lasers.
Darker skin tones/types are at much higher risk for developing hyperpigmentation and scarring with the use of lasers. The next 10 years will see an array of novel technologies that will improve our ability to treat these patients safely and effectively without causing these dreaded side effects.
Ellacor Microcoring Technology
This new technology enables us to SCARLESSLY excise skin in order to tighten areas of laxity. This device can remove thousands of pieces of skin directly from the face without any hint of a scar, and is poised to provide patients with a non-invasive mini facelift with minimal downtime!