Looking for some tasty specialty food gifts for dad this June? Our curated Father's Day gift guide has just what you've been searching for. Gifts range from a full surf n' turf dinner to a sizzling sauce that turns up the heat.
Bake Me A Wish!
Bake Me A Wish sells a variety of delectable baked goods, cakes, brownies and more that can be shipped overnight. Perfect for Father's Day, their array of mouthwatering chocolate treats include:
Best Dad Chocolate Cake
Chocolate Mousse Torte Cake
Cookie and Brownie Crate
German Chocolate Cake
and much more!
Create a personalized greeting card to make him feel extra appreciated!
Bear Creek Smokehouse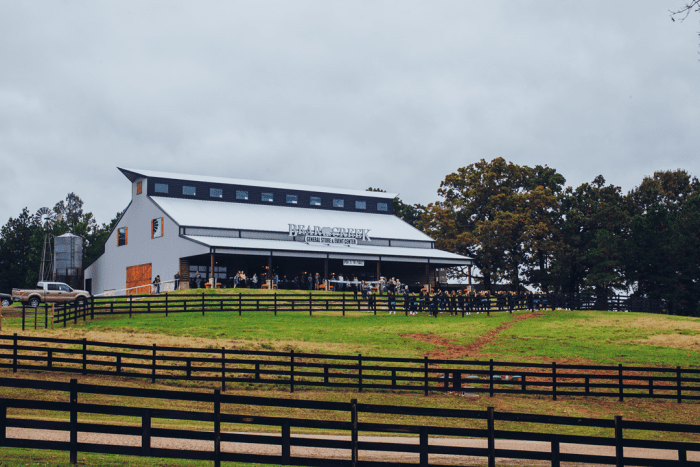 Based in Texas, Bear Creek Smokehouse has a wide range of delicious products for Father's Day gift giving. Their high-quality specialty food products include their award-winning range of smoked meats as well as jarred goods, beef, pork, and poultry. You can also order halal meat online, if there are certain dietary restrictions involved.
Notable choices from their collection include summer sausage & cheese, peppered pork tenderloin, and their charcuterie spread as well as their jarred goods like Apple Butter, Garlic Pickled Chips, and Southern Corn Relish.
Most notably, Bear Creek Smokehouse recently celebrated their 80th year in business!
BroBasket
Is dad partial to bourbon? Knock his socks off with a gift basket that features his liquor of choice plus snacks and drinking paraphernalia too.
BroBasket
is an online gift service that has the modern drinker in mind. The company sells gift baskets and a curated selection of liquor bottles for people who take their whiskey seriously. He's got enough playful socks and colorful ties! BroBasket will help you give a gift dad will get to enjoy down to the last drop. Whether it's Maker's Mark or Knob Creek, you can customize
unique gifts with beloved bourbon
as the main attraction.
Bono
Bono is the largest producer of extra virgin olive oil in Sicily, making for the perfect accompanying gift for Father's Day and grilling season.
Bono is also the exclusive house purveyor of EVOO for the James Beard House! Bono's Organic EVOO is available on Amazon. In addition to extra virgin olive oil, Bono's Castelvetrano olives make a wonderful appetizer addition or martini staple and are also available on Amazon.
Citarella's Fresh Seafood Essentials Kit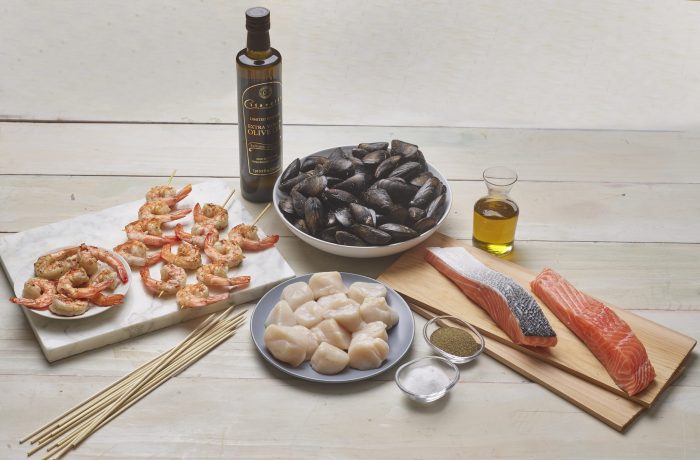 This must-have seafood kit for Father's Day is brimming with an assortment of succulent Shrimp, buttery Sea Scallops, marbled Norwegian Salmon fillets, and plump PEI Mussels. The kit is also complete with Citarella's 100% Sicilian Black Label Olive Oil, cedar plabks, bamboo skewers, expert tips and recipe cards.
Doughnuttery
Doughnuttery is a New York City-based small doughnut business is offering a DIY Doughnut Kit for Father's Day. The Doughnut Kit can be shipped nationwide, making for the perfect Father's Day homemade dessert activity to do with the whole family.
The kit can be ordered for nationwide delivery through Amazon. It includes 1 pound doughnut mix, 4 Doughnuttery doughnut sugars, a doughnut depositor, and instruction guide.
Hiatus Tequila
Perfect for outdoor barbecues and Father's Day celebrations, Hiatus Tequila is a premium tequila that offers an elegant escape with each pour. Encourage dad to take a little 'Hiatus' from his daily routine to enjoy his special day, Hiatus Tequila comes in three expressions— Blanco, Reposado and Anejo. Offering a true taste of tequila, all three expressions are perfect served neat, over rocks, or shines in a cocktail.
Hiatus is sold at select liquor stores in the Hamptons.
Hot n Saucy
This NYC-based hot sauce is perfect for those who love to indulge in the spices and flavors this Father's Day and throughout the summer. Created by a New York chef, it packs that perfect punch for an assortment of our favorite dishes. Add that extra kick of Hot N Saucy to your favorite summertime meal and be prepared to embrace the heat!
Omaha Steaks
A backyard BBQ is a perfect way to celebrate Father's Day and the beginning of summer. Grill up some favorites from Omaha Steaks' signature dinners. Packages include the Build Your Own Father's Day Package, the Father's Day Collection, and Dad's Surf n' Turf.
The Father's Day Collection, for example, includes Butcher's Cut Filet Mignons, Omaha Steaks Burgers, Steakhouse Creamed Corn, Caramel Apple Tartlets for dessert, and more!
No Cow
Give a healthy boost to dad this summer. No Cow offers tasty plant-based protein nutritional bars and protein powders. Their products are whey-free, dairy-free, low sugar, non-GMO, vegan, keto, and paleo-friendly.
Their plant-based, high protein powders also come in the market's first-ever recyclable aluminum containers.
Fans of the brand already include celebrities like Carrie Underwood, Jessie James Decker, and Ashanti.
Tastes of Chicago
For Father's Day, celebrate dad with Lou Malnati's deep dish and Chicago-style food gifts from Tastes of Chicago. This June, share traditional Chicago foods with your friends and family, available for shipping nationwide. Tastes of Chicago has been shipping nationwide for over 30 years.
Tastes of Chicago offers hometown favorites from iconic Chicago brands include: Carol's Gourmet Cookies, Sweet Thing Confetti Cookie Cake, Eli's Cheesecake, Garrett Popcorn Shops, Lou Malnati's, Long Grove Confectionery, Manny's Deli, Portillo's, Vienna Beef, Wildfire, and many more.