This article is sponsored by Brazilian Wood Depot. 
When it comes to creating a comfortable and outdoor dining experience for your guests, there are several factors to consider. It isn't just the scenery, the food, or drinks that keep you coming back for more.
Below are a five ideas for creating a perfect dining experience for your restaurant and business customers. 
Have a Durable Deck and Eye-Catching Furniture
Any good restaurant is only as good as the atmosphere. Set the mood for your guests by having comfortable outdoor furniture for them to enjoy sitting on. Choose a variety of dining sets that offer a more intimate setting for some or a comfortable lounge areas for others.
Remember that with a new patio set there also needs to be great lighting involved, and a durable deck as well. 
A professional company called Brazilian Wood Depot is just the business to build a sturdy deck for your entertainment and needs. A highly regarded company nationwide, this decking business offers you a variety of high quality and hardwood decks to choose from. In particular, check out their cumaru decking. This type of wood is incredibly versatile and perfect for high traffic places such as restaurants. Its beauty and strength are also low maintenance which makes it a huge leading option for many owners wanting to have a deck that is worth the investment.
It also can be a great opportunity for you to show off other features of your property to your guests, especially if you live near the water and if many of your customers can dock their boat at your waterfront restaurant. 
Accessorize Your Space
Adding a few outdoor rugs can also change the feel of your entire space. Adding a rug with shape, texture, and color creates a mood for everyone that comes in. There are plenty of options to choose from. Consider a rug that might give your guests an idea of what type of restaurant you are. For example, if you are near the beach, find a cute bamboo or neutral rug for your guests to welcome them into.
Also, consider adding a few patio umbrellas around the tables when the weather gets too warm. Don't forget to include a few garden planters or pots around the scene with citronella plants or lemon balms. These add color and even better, keep mosquitos away when you are in the water. Your guests and staff will thank you!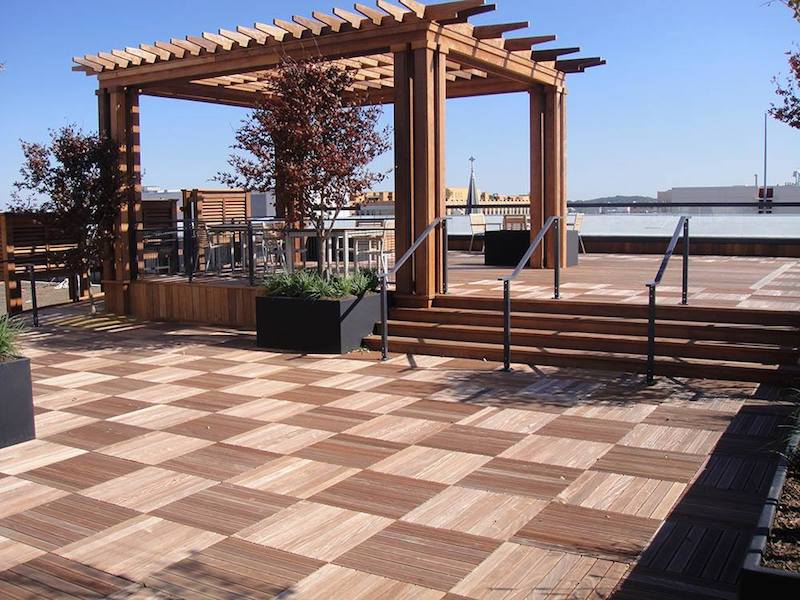 Host a Live Event
Having a live event may be limited to the size due to COVID but they can still be there to draw in diners. If you host a weekly movie night your diners can come to eat, drink and watch a holiday movie with their friends.
You can also show popular tv shows that might not be on the big networks anymore. This can be a great way to even market to other vendors in the area with a paint and sip party or a trivia night. Focus a way to find people to have fun while staying warm, safe, and cozy in your space. 
Add Mood Lighting
Did you know that this is really a thing? String up a few strands of LED lights to set the atmosphere you desire. You could also try a few tiki torches to create an exotic getaway.
Don't forget to bring plenty of light to areas that could be a potential hazard. These include any steps that guests or your employees would be using, exits and entrances, and illuminations to help locate the nearest restrooms.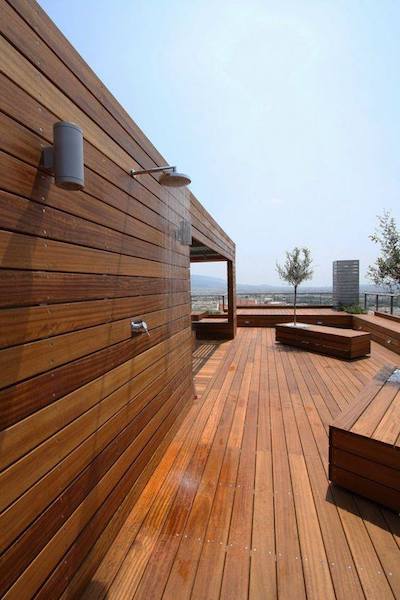 Offer An Outdoor Dining Special
You could also offer outside diners with a discount on their first drink or even patio only menu items. Perhaps offer a popular seasonal dinner special or specialty cocktail that is only available to those who sit on the patio.
The purpose of these outdoor dining specials is so that they lend an air of exclusivity to your patio area. It also tempts more people to dine outdoors in the hopes that they tell their friends and come back to dine themselves.  
While the weather might be getting a bit colder in some parts, it doesn't mean you have to close up your restaurant patio just yet. Find ways to create a warm, cozy, and fun experience that will keep your customers coming back for more. These tips included are a great way to get started and help bring some more business to your restaurant.