Grand Lafayette, located at 9 Clifton Street in Melbourne, Victoria, is a colorful, out-of-the-box restaurant open for brunch and all-you-can-eat Japanese fusion dinner. Prepare your Instagram account, because it will soon explode with sensational, bright, cheerful dishes that are just as delicious to eat as they are to photograph. From a Rose Raindrop Cake, Chicken & Waffles, and Rainbow Lattes to their freak shakes and monster shakes, lunch at Grand Lafayette in Melbourne is the ultimate 'flatlay' party.
Signature Dishes at Grand Lafayette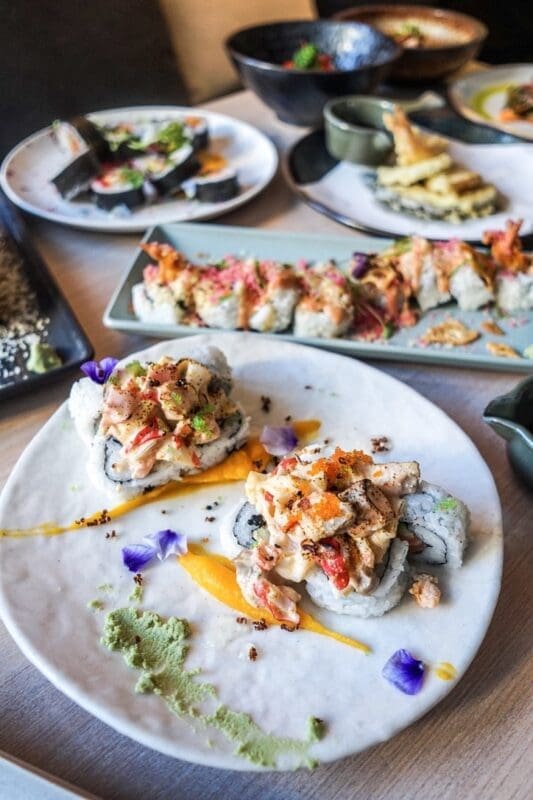 Start with their signature Black Sesame Freakshake. This Freakshake is made with crushed Chocolate Brownie, marshmallow, edible butterfly, and cream. Another great starter is their flavoured ice spheres. A popular pick is the Angelet (rose) with coconut water, garnished with a blueberry, thyme, and flowers.
Then, split the Chicken & Waffles served with seasonal berries, melted cheese, mayo, almond and mixed berry coulis. Gorgeous and very filling, great for splitting.
If you love matcha, they offer matcha a raindrop cake, lattes, and many of their dishes. A favorite is their French Toast dusted with matcha powder. Their raindrop cakes are a perfect light dessert to have as a way to top off your brunch. These rainbow cakes are available in four flavours such as the Tiffany Blue Raindrop Cake (mint), and Angel Kiss (rose).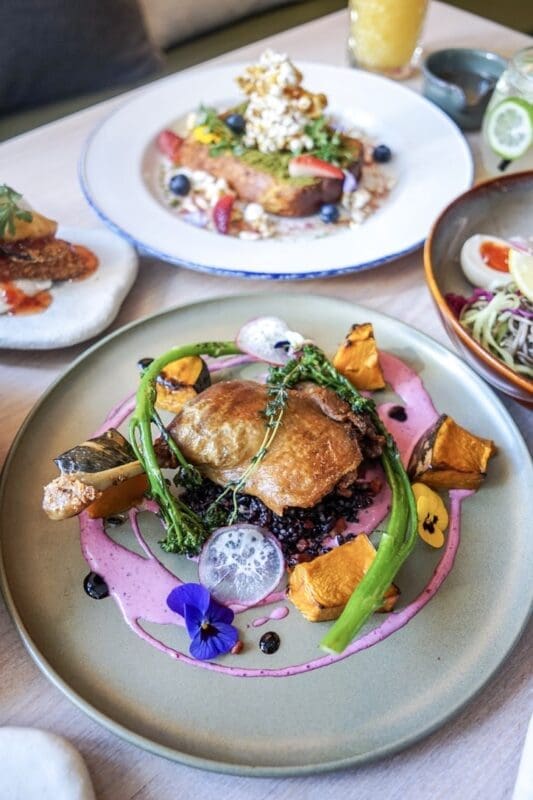 Other great selections to try include their Melon Hotcakes with seasonal fruits, honeydew sauce and cream; and Double Choc Brownie Freak Shake made with a chocolate walnut brownie, Nutella, candied popcorn, pretzels, and cream.
Each dish has its own personality, with plenty of colour and flavour, including each dish's own floral garnishing. All around, it is a very fun, on-trend concept that is fun for a girls' afternoon, family outing, or a neat way to surprise a significant other.
All-You-Can-Eat Dinner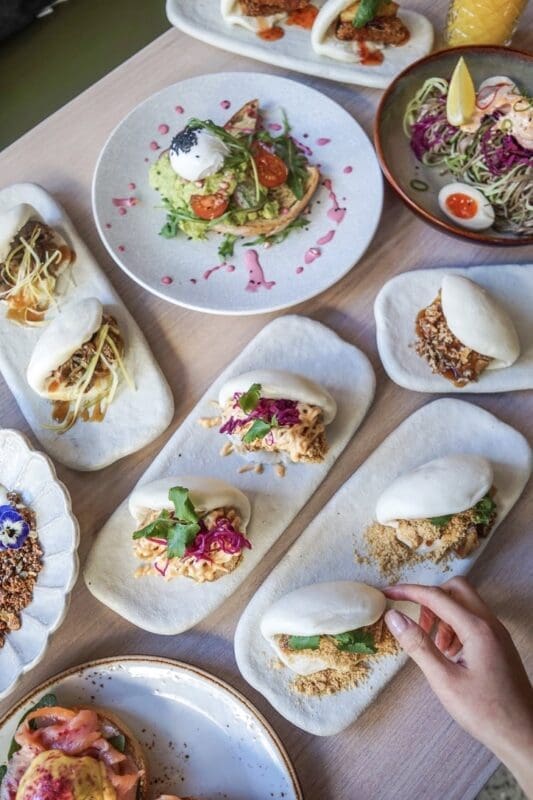 An all-you-can-eat dinner at Grand Lafayette in Melbourne includes such dishes as angus steak, beef tataki, panko prawn freakshii roll, agedashi tofu, vegetarian maki, baked scallops, maki rolls, takoyaki balls and so much more. The Freakshii represents their signature 'freaky' sushi rolls.
Catering is also available. Think sushi rolls, assorted rice paper rolls, and beautiful salads.
Grand Lafayette Hours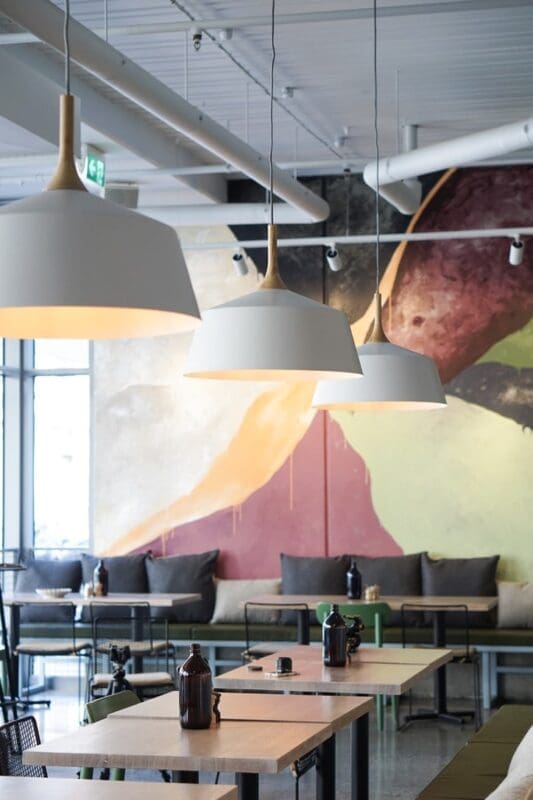 Grand Lafayette in Melbourne, Australia is open daily for brunch, lunch and dinner beginning at 10am.