Whether you are heading to Aspen or Gstaad, it's time to upgrade your ski gear this winter season. Below we have curated a list of our favorite ski gear and accessories for the 2023 ski and snowboarding season. See you on the slopes!
Chervo USA
Pack only the best for après-ski. Chervo started out as a ski-wear brand 40 years ago and has an array of luxurious styles for everyone. Made with the finest materials available in Italy, Chervo has a whole section dedicated to après-ski, including vests, knitwear, jackets, and socks.
Their Happy Goose down-free alternative material, for example, is featured in their men's and women's parkas for ultimate warmth.
Fieldsheer
Keep warm on the slopes with products by USA based company, Fieldsheer. Fieldsheer has some great ski gear in their Mobile Warming line, including stylish heated jackets, vests, gloves, even socks.
Each is Bluetooth-based and are controlled through a specialized app downloaded to your Smartphone. There are four different heat settings so as you get warmer (or colder), you can find the heat setting that's best for you.
Hi-Tec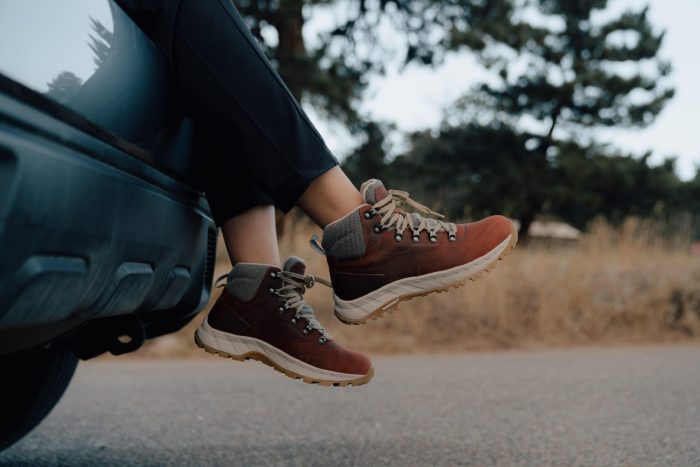 Known for their hiking and trail boots, Hi-Tec offers a wide range rugged, durable apparel and footwear for inspired by the real outdoor experience. Their Hi-Tec Trencher Hiking boots, for example, are waterproof and crafted from genuine leather. These boots are perfect for keeping your feet warm and comfortable in between skiing or snowboarding sessions.
These hiking boots by Hi-Tec are available in medium and extra wide widths.
Hüga
Hüga has your butt covered this ski and winter season. What's worse than having a cold butt in between trips down the mountain? Hüga is durable, portable, water-resistant, easy to sanitize after every use, and rechargeable.
The removable battery slips into the side pouch, powers up through a USB port, and provides hours of steady heat. There are temperature settings that allow users to get in their comfort zone at the push of a button.
Revo x Bode Miller No. 3
Revo Sunglasses
Recently launched, the Revo x Bode Miller No. 3 by Revo Sunglasses is a frameless design that keeps lenses fog-free in all conditions. It also features anti-slip silicone beads to keep the adjustable strap in place, so you don't need to worry about losing them when having fun in the snow. These goggles are available in three color options: pink, blue, and white.
The goggle collection features nine styles that were created in partnership with Bode Miller, the most decorated male skier in U.S. history.
Salve Set
Herd Supply Co.
Perfect for ski season, the new Salve Set is an excellent addition to anyone's travel bag. It's an innovative plastic-free moisturizer that is good for lips, hair tips, cuts, and scrapes. The Salve Set includes their Lanolin Salve and Cure All Salve. As a nod to sustainability, the salves are packaged in recyclable cardboard packaging.
Additional Resources
Looking for new ski resort options for your family? Check out our curated list here.
Visiting Val Thorens in Geneva, Switzerland? Make your trip seamless with a Geneva to Val Thorens Transfer.