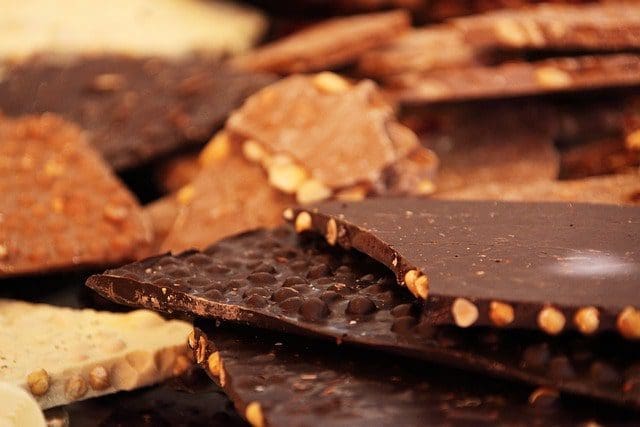 Running a chocolate shop may seem like a no-brainer. People love chocolate, and therefore they'd come running to any such store – right? Think again. People love chocolate, yes, but they're also mindful of their health, weight, and even the cost of fancy chocolates. It's far "safer" than to simply walk on by before temptation can sink in. 
Once they're in your store, that's a different story. That's why it's so important to draw customers in and, once they're there, work to keep them for longer. Both of these goals can be accomplished by using these tips to improve your chocolatier's in-store experience. 
Improve the Décor
The decor and the overall design will make a big impact on your store. Since chocolate is usually rather dark in appearance, a good base to start with your store's design is something light. This will help your chocolate pieces and more complicated sculptures stand out. Though white is a popular choice, don't be afraid to mix things up. You can add darker elements, just so long as the counters are bright enough for your products to take centre stage.
As for seating, add a few small bistro tables in sets of two and four so that people can enjoy your cafe offerings like hot chocolate or a coffee and a treat. You can even add bar stools and a tasting area to really draw in and keep customers in your store for longer. 
Upgrade the Uniform
Just as you should upgrade your interior, you should also upgrade your uniform. A clean shirt, trousers, and an embroidered apron from www.aprons.com can help you and your team look professional and put-together, all while remaining practical for your job as a chocolatier. Be sure you have spares on hand, just in case any chocolate smudges on your uniform. 
It would help if you also got embossed name tags to add that extra level of professionalism and help customers know what to call each of your staff. 
Have Tasting Sessions
Offering tasting sessions is an excellent way to get your customers to try different chocolate flavours and varieties. It's also a hugely popular event that can draw a crowd, especially if you only offer it once a week, for example. It allows your customers to taste and appreciate the quality of your chocolates. If your staff is training, you can host a tasting tournament that can boost the customer experience, help your employees understand how well they're doing, and help your business stand out.
In any chocolate-tasting session, remember to go through the full background of the chocolate's ingredients and the process you go through making it. This will help customers understand the value of your chocolate. 
Organise Events
Hosting events is a great way to attract new customers and build brand loyalty. Consider organising events like chocolate-making classes or chocolate pairing nights where customers enjoy chocolate with a range of drinks, for example. These events can be held in-store, online, or in a specially rented-out location. Doing this is a great way to increase revenue, your chocolate's infamy, and your customers' loyalty.