Set on Montauk Highway, in Bridgehampton in the Hamptons, CURIO at Project Hamptons is a space that curates unique fashion brands while also serving as a lifestyle space and to offer the community a place to visit and congregate.
Throughout the Hamptons summer season, events and offerings at the space have included artist and designer exhibitions, product launches, runway shows, chef demonstrations, beginner painting classes, dog adoptions and much more.
With more than 200 luxury brands in apparel, accessories, jewelry, eyewear and footwear, CURIO at Project Hamptons offers a shopping experience unlike any other in the Hamptons. We recently sat down with the CURIO x Project Hamptons team to take a deeper look at the space and collaborative process.
CURIO
What is the most special/impactful part about the CURIO part of Project Hamptons?
Our overall vision is to continue the joy we have brought to the Miami shopping scene with a new curation with a Hamptons twist, bringing men's and women's clothing you can rarely find or have only seen online into a physical space in the heart of one of the top communities in the United States.
We see the bulk of our clients during the winter months in Miami and view this as a way to service a large group of them who migrate to the Northeast over the prime summer season.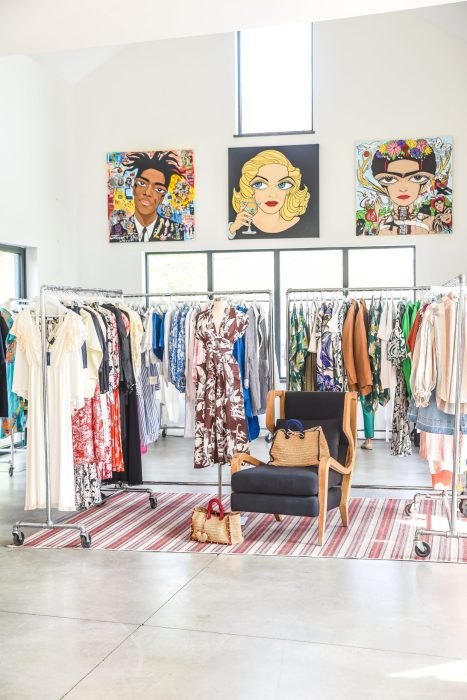 Who is the customer base you're hoping to reach with CURIO?
CURIO's current clients consist of a range of transient weekend warriors, snowbirds, and Miami locals. Since their opening, the store has seen notable shoppers from around the world, many of which summer in the Hamptons, such as Martha Stewart, Beyoncé, Shakira, Michael Kors, Rick Owens, Bethany Frankel, Kelly Bensimone, and David Guetta.
CURIO has hosted previous successful weekend pop-ups, including several visits to Topping Rose House and Casa Del Sol. The Hamptons has been on our radar as our next growth steppingstone since our Miami opening in 2019 and has been a recurring request of some of our top shoppers.
Can you provide some background on CURIO and the brand's leading message?
Jeffrey and I founded Curio in 2019 because of our affinity for scouting and growing new brands. We saw a void in the market to act as the business partner to new and developing talent. Prior to starting the business, Jeff consulted with brands for several years including Johanna Ortiz, and Yeezy/Kanye West, and spent two decades in fashion including his roles as President at both Belstaff and Stella McCartney.
I most recently served as the President of East Coast Women's Shows at Informa and at Coterie Trade Show in NYC I was responsible for sourcing, curating, and activating the bi-annual Women's Designer trade show. I traveled around the globe meeting with brands, governments, manufacturers, and influencers to bring the most exciting companies to the US market.
We are in our 17th year working together and we most enjoy discovering nurturing and growing brands which we have done in-house, in a wholesale capacity, and now also with the Curio stores. We have an affinity for curating interesting pieces for all archetypes of women and men at every price point.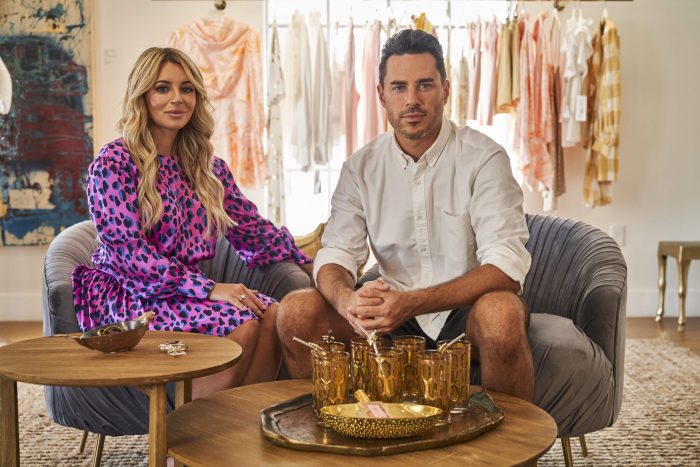 What sets apart CURIO from other brands and companies in the market?
With a particular affinity for scouting and growing new brands, we saw a void in the market to act as the business partner to new and developing talent. 
What is the main goal of the collaboration between CURIO x Project Hamptons?
The PROJECT HAMPTONS retail space spanning 3,000 square feet indoors and 5,000 square feet outdoors, offers an unparalleled retail experience. Through this partnership, we are able to bring together luxury brands and retailers under one roof as a standalone shopping experience, complemented by pop-ups with other brands and designers, trunk shows, and charitable events that benefit local charities/organizations, as well as daily fitness classes.
We have done several years' worth of short-term popups with success but through this special partnership with PROJECT HAMPTONS we were able to take the leap into a full summer-long residency. And what better location than next to Citarella in Bridgehampton… you can grab your groceries and a new weekend outfit without moving your car.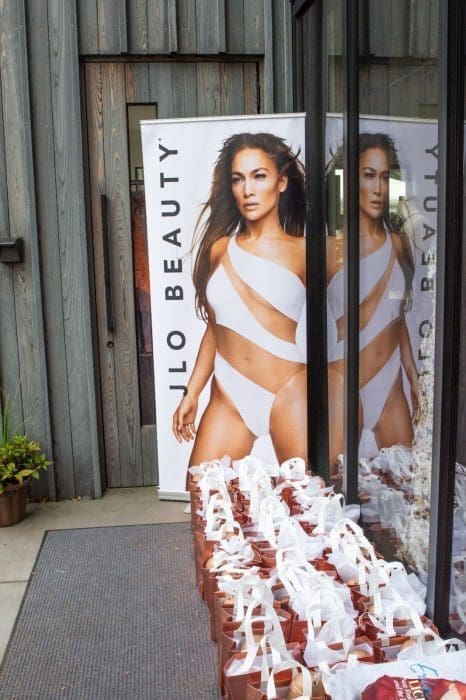 What are some criteria you consider when selecting items for different collections?
The curation of brands and pieces speaks to the Hamptons lifestyle that can take you day to night or "pool to party". This includes brands only sold at Curio, exclusive styles and colorways from the best-in-class brands, and the most diverse selection of international designers the Hamptons has under one roof.
Our brand roster includes 100+ men's and women's brands such as Rosetta Getty, MRK, Dolce & Gabbana, Silvia Tcherassi, Alberta Ferretti, Barrie, Etro, HyperNatural, Lug Von Siga, Borgo Du Nor, Three Graces London, Carolina K, Isabel Marant, Brandon Maxwell, Alemais, GiaBorghini, Michael Kors Collection, Cortana, Officine Generale, Orlebar Brown, Greg Lauren, Barena, Gul Hurgel, Freckenberger, Eres, Adrianna Degreas, and new sustainable menswear brand HyperNatural.
How do you keep up with/decide what trends are worth pursuing in the fashion industry?
Curio is a brand based deeply on style versus trend. We gravitate to products we find to be timeless while also having strong personalities. For our Miami store, we lean a bit more vibrant, tropical, and sometimes sexy but as the brand evolves, we have expanded our language to include all the perfect wardrobe builders. Our most satisfying moments are when clients share with us how many compliments, they received from pieces purchased at Curio.
Project Hamptons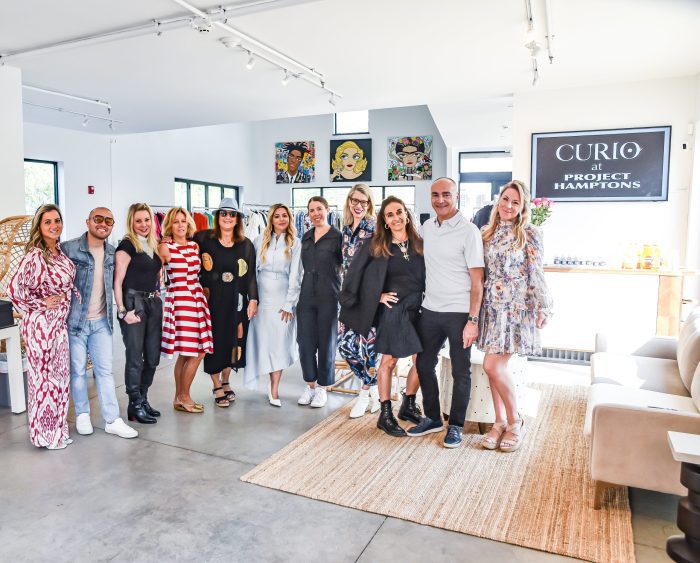 What is the most special/impactful part of Project Hamptons?
My goal was to create a casual everyone-is-welcome space that offered the best of fashion, fitness, art and special events. We host shopping fundraiser mixers so customers can enjoy their time in the store and feel-good knowing that a portion of their purchase benefits local Hamptons charities and organizations. Sometimes luxury retail isn't always the warmest of environments. I wanted to be the absolute opposite of that. The 'retail-tainment' vibe at Project Hamptons is happy and upbeat.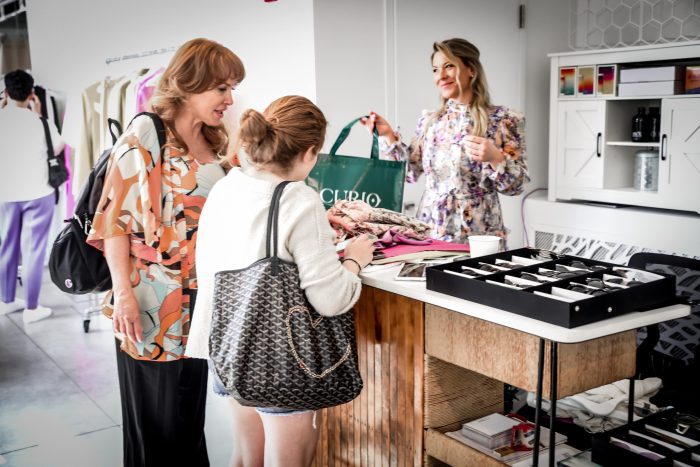 What inspired you to bring on the work out classes and wellness experiences that you have brought to the table?
Fitness and Wellness have always been a big part of my career, working with some of the most well-known names in the fitness industry.  As we offer classes prior to the store opening each morning, fitness is an ideal use of the idle space. Our Wellness Lounge has become very popular with LYMBR offering custom stretch appointments and a variety of massage techniques.
Please share some upcoming events taking place at Project Hamptons after Labor Day and as we move into the fall months.
We are in conversation with ARF and the HAMPTONS INTERNATIONAL FILM FESTIVAL for events in September and October. Our fitness classes and special programming will continue as we get outreach from exciting, potential collaborators every day. We have weekly yoga, Pilates, dance, and other fitness options and local charity events approaching.