Celebrate St. Patrick's Day and the beginning of spring with the perfect, traditional Irish Coffee. "When Joe Sheridan created the Irish Coffee, he first made it famous at the Foynes Flying Boat terminal in Co. Limerick before bringing it to the Buena Vista Café in San Francisco where it still reigns supreme." In the 1950's, the Irish Coffee recipe traveled around the world and has since become Ireland's most famous cocktail. As the "ultimate welcome drink," we celebrate the season with the perfect Irish Coffee recipe, courtesy of the Irish Whiskey Association.
The Irish Coffee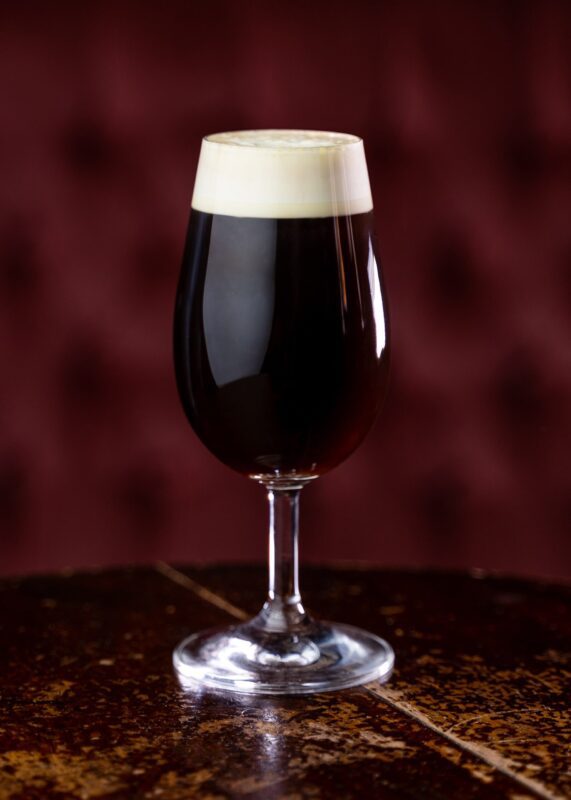 Ingredients
35.5ml of Irish Whiskey
120ml freshly brewed coffee
1 level teaspoon of Demerara Sugar/ 15ml Demerara Sugar Syrup
Lightly whipped heavy cream
Directions
Pre-heat a 6oz Irish Coffee glass
Add the Irish Whiskey, Coffee and Demerara sugar and stir well.
Pour the lightly whipped cream over a spoon to float on top.
Optional Garnishes: Grated Nutmeg or Grated dark chocolate.
Enjoy!
Irish Whiskey and Food Pairings
Irish Whiskey and food pair beautifully together. Some excellent whiskey and food pairing options include, according to Irish Chef JP McMahon:
Irish cheeses
Oysters
Grilled Prawns
Cured Meats
Chocolates
Soda Bread and Farmhouse Butter
Wholegrain bread
"It is as easy as slicing several cheese and meats and pairing them with a few whiskeys. Of course, more complex pairings also work but simplicity is key. As your palate gets tired quickly, try not to pair too many different flavors together at once," explains Chef McMahon.
Is Irish Whiskey Sustainable?
The Irish whiskey industry is leading the way when it comes to sustainability. From
reducing energy usage and water waste, use of river and rainwater, supporting biodiversity, and increasing the use of renewable energies, Ireland is the home to some of the world's most sustainable distilleries. Some of the most sustainable distilleries in Ireland include The Busker, Lambay, and Slane.
Share your homemade Irish Whiskey drinks with #DiscoverIrishWhiskey!