Lucy Wong, set in the Fitzrovia neighborhood of Central London, is a chic and sophisticated underground cocktail bar and Cantonese restaurant. And it's perhaps no surprise that Lucy Wong is gaining so much traction so quickly. The restaurant presents the right amount of glam and opulence where diners may choose to dress up in cocktail dresses or suits and ties or decide upon the more smart casual route and relax among friends of drinks and great stories to be shared. During the warmer months, guests may choose to enjoy the hidden outdoor terrace.
The name of the restaurant, Lucy Wong, is a tribute to the 1957 novel The World of Suzie Wong written by Richard Mason. It is a beautifully written love story and time capsule of Hong Kong in the late-1950's.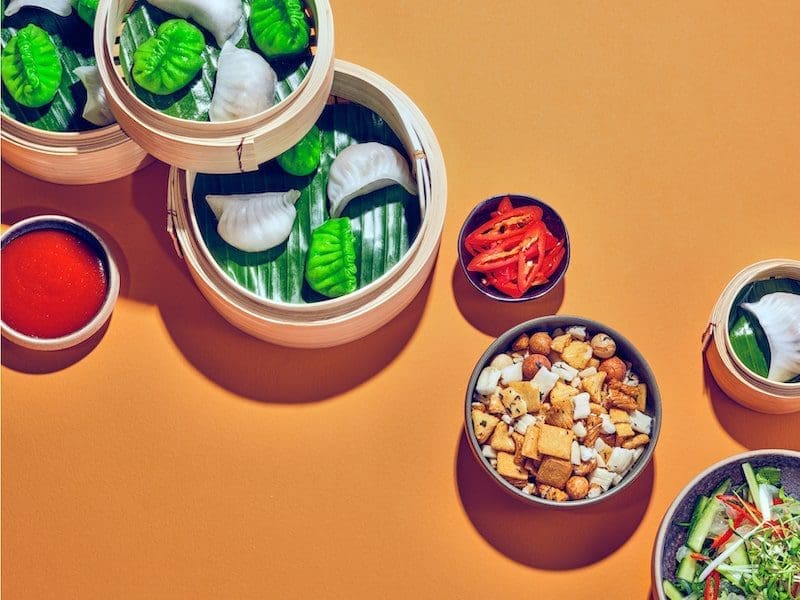 The Menu
Pair their strikingly unique and signature cocktails or non-alcoholic options with their Dim Sum menu and lite bites. These include Nori Coated Peanuts, Asian Mixed Rice Crackers or the Crispy Chicken Skin with a Miso Mustard Dip. Sharing Dim Sum platters and Roast Meat plates including Roast Duck, Char Siu Pork and the Crispy Pork Belly.
Dim Sum options include pork & prawn dumplings, crab & samphire (sea bean) dumplings, mushroom & truffle dumplings, and more.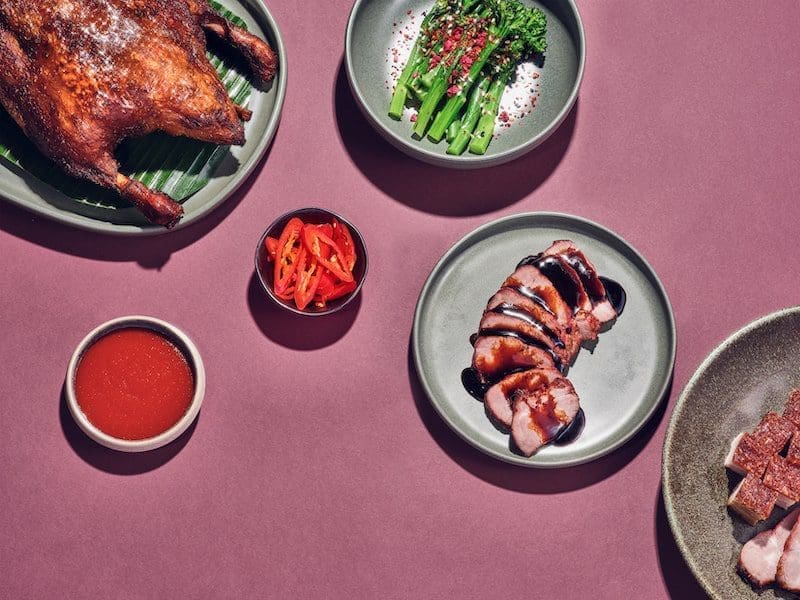 Lucy Wong Afternoon Tea
Lucy's Asian twist on a classic British Afternoon Tea serves up a tiered stand for two comprised of Cantonese inspired savory plates including traditional Dim Sum, Salmon Bao and delicate Duck Puffs. Then, guests enjoy delicate hand-finished patisseries, such as Ginger & Apple Spiced Friands, Chocolate Soya Caramel 'Tarts' with Caramel Popcorn, and the dainty green Coconut Pandan Mousse.
Afternoon Tea is served alongside a free-flowing teapot of a Chinese tea of your choice. There is an option to upgrade to High Tea with a glass of Champagne.
Cocktails at Lucy Wong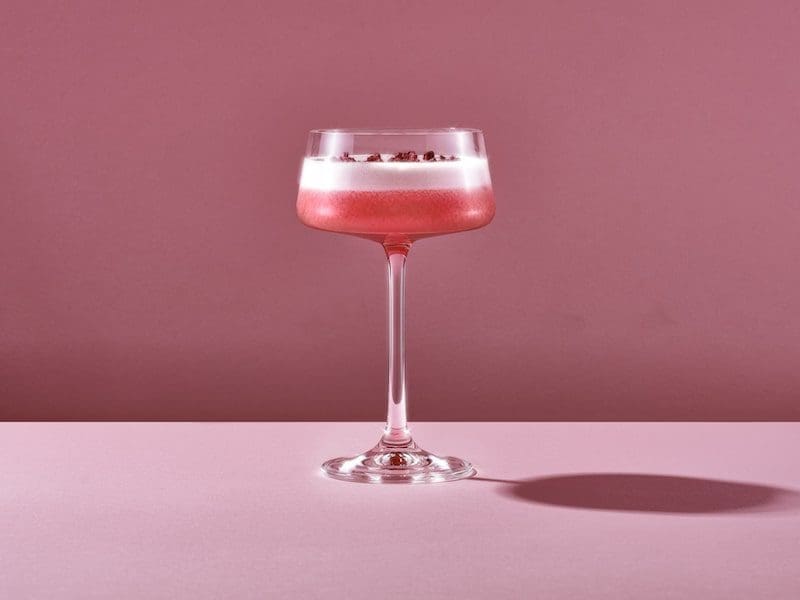 Lucy Wong's cocktail menu includes a selection of artfully crafted Asian inspired creations.  A particular standout is The Cherry Blossom Manhattan. This cocktail combines Goji infused Maker's Mark bourbon, Courvoisier VSOP Cognac, Mancino Sakura vermouth with cherry bitters and goji berries. Another is the Dragon Old Fashioned. This Asian inspired cocktail is mixed to perfection with Toki Japanese whisky, Baijiu coffee liqueur, vanilla sugar and 5 Spice Bitters.
Lastly, for the gin lovers, Lucy's signature Shanghai 75 takes you on a true Oriental flavour journey. Combining The Orientalist Spirits' Gunpowder Gin with Ukiyo Yuzu Gin as the spirit base, this cocktail incorporates Kwai Feh Lychee Liqueur, House Yuzu Citrus Mix and Lemongrass Syrup, topped with Prosecco. This masterpiece cocktail is then garnished with an opened Rambutan, a tropical fruit similar to the lychee.
The bar at Lucy Wong will also serves a range of classic cocktails, such as the Mai Tai
and Bramble. Non-alcoholic options are also available, including the Panoma and Nine Dragons cocktail.
Lucy Wong also offers an an impressive wine menu and selection of draft and bottled beers, ciders, soft drinks, and Chinese Tea.
Hours & Additional Information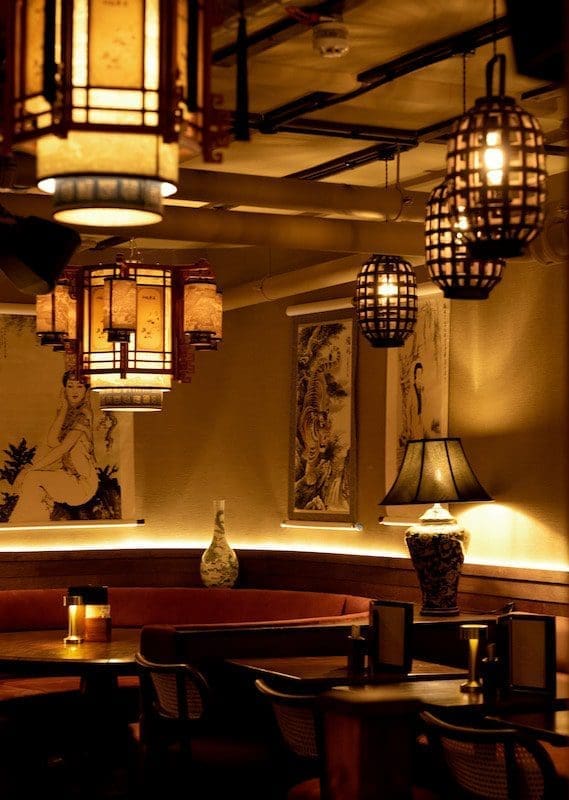 Lucy Wong in London is open Monday-Saturday for dinner beginning at 5pm and open until late. The restaurant is open until 3am on Fridays and Saturdays.
Live music is on Tuesday, Wednesday and Thursdays with DJs performing over
the weekend until late.
Walk-ins are welcome but advanced bookings are strongly advised.