Main Street Tavern on Main Street in Amagansett opened its doors in July of this year. The restaurant has been warmly welcomed in this Hamptons town, boasting an all-day bar menu and outdoor dining options.
For those who have visited their sister restaurant, Highway Restaurant & Bar, you will love the Tavern's friendly and warm hearted atmosphere and staff. Plus, the added convenience of being within walking distance to many of Amagansett's shops and hotels makes the restaurant all the more inviting.
Lunch and Dinner Menu Highlights
Tavern and Seafood Classics were created by Executive Chef Anand Sastry and Chef de Cuisine Yusuf Lovett. Those to highlight include the Tavern Burger, Chicken Parm, Pappardelle with beef ragu, Fish & Chips (served in true British style with mushy peas), and the Lobster Roll. An autumn and winter menu favorite is the Endive Salad with apple, pumpkin seeds, and fourme d'Ambert cheese.
To start, we recommend either their Tavern Wings pictured below or the Zucchini Fritters. Their top side dish is their Mac & Cheese.
Seasonal cocktails rotate with the menu.
Rotating specials have included Clam Spaghetti, a Pork Chop, and Homemade Lobster Cappellacci pasta.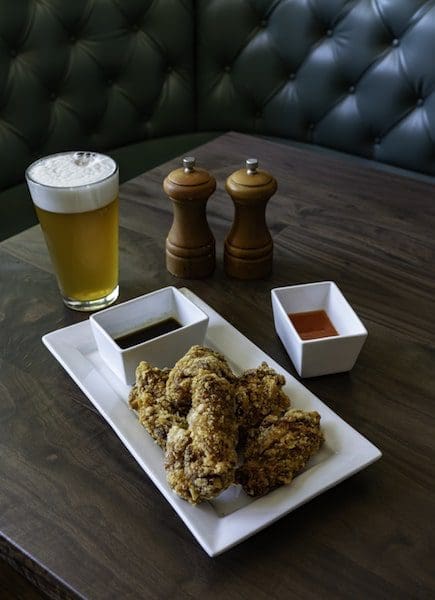 Dessert
Standout dessert dishes include the Sticky Toffee Pudding, and Tavern Sundae, both of which are perfect for splitting. Pair with coffee, tea or an after dinner cordial.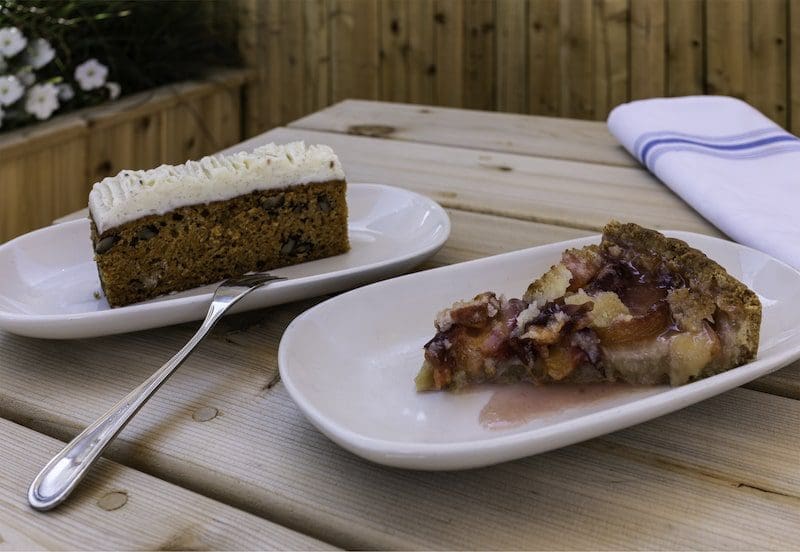 Hours & Information
Main Street Tavern in Amagansett is currently open everyday for lunch from 12-2:30pm, and dinner from 5-9pm. Their bar menu is available from 2:30-5pm! Pair your bar apps while catching up on sports viewed on one of their many flatscreen TVs.
The restaurant's Happy Hour menu is available on Monday-Thursday from 3:30-6pm. Their bar area is available for walk-ins at 50% capacity. There is also a 54-seat beer garden for al fresco dining.
Reservations may be made on Resy or by calling the restaurant directly at 631-267-0400. A takeaway menu is also available.