Introduction: The Allure of Maldives Holidays
The dreamy archipelago of the Maldives, with its glistening turquoise waters and powder-white sands, encapsulates the essence of a paradise getaway. At the heart of luxury Maldives holidays lies a unique experience that remains unparalleled: the overwater villa. Picture this – waking up to the gentle lull of waves, your abode suspended over the crystal-clear Indian Ocean. Let's embark on this journey of opulence together.
Overwater Villas: An Iconic Maldivian Stay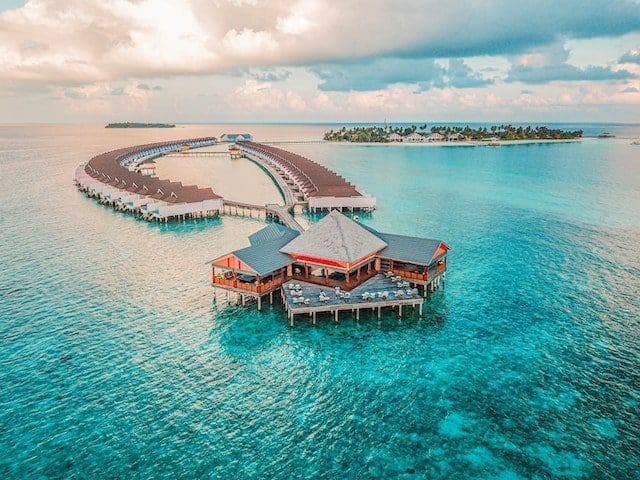 Synonymous with Maldives holidays, overwater villas are not just accommodations; they're an experience. Imagine the serenity of waking up to a limitless horizon of water, the sun painting golden hues on its surface. The ocean doesn't remain an entity outside; it flows around and beneath you, a part of your very living experience. The essence of luxury, these villas provide an intimate rendezvous with nature, balancing it with unmatched comfort.
Embracing Opulence: Top Luxury Overwater Villas in the Maldives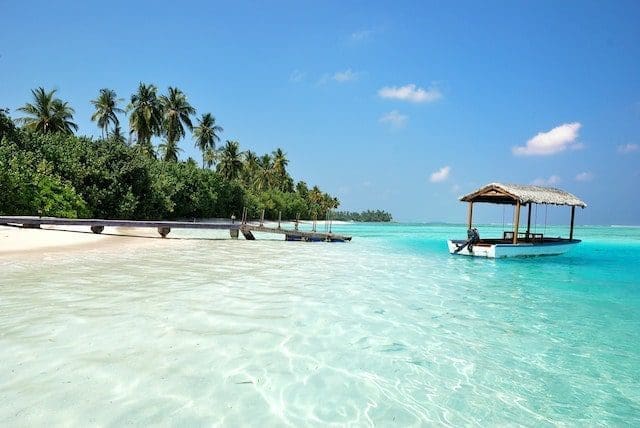 The Maldives holidays are known for luxury, and the overwater villas here set global benchmarks. Among the elite is the Muraka at Conrad Maldives Rangali Island with its underwater bedroom. Then there's the John Jacob Astor Estate at the St. Regis Maldives Vommuli Resort, sprawling over 1,540 square metres. These are not just stays; they are palatial residences that sit atop the ocean, offering privacy, luxury, and unparalleled views.
Dive into Exclusive Amenities
The Maldives holidays promise indulgence, and the amenities at these villas deliver just that. From private infinity pools where the ocean seems to merge with your personal space, to in-villa spa treatments under the open sky – luxury knows no bounds here. How about a yoga session at dawn on your private deck or a gourmet meal curated by a personal chef, with the sea as your dining companion? It's this essence that amplifies the Maldivian experience.
Experiences Beyond the Villa: Ocean Adventures at Your Doorstep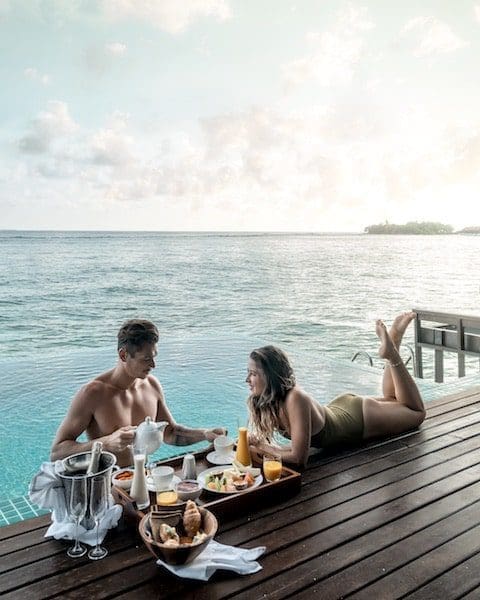 Stepping out of your villa doesn't mean leaving luxury behind. Maldives holidays brim with adventures, especially when the ocean is your front yard. Dive into the clear lagoons to meet colourful schools of fish. Or embark on a private sunset cruise, champagne in hand. Fancy a romantic dinner? Let it be on a floating platform amidst the ocean, under a canopy of stars.
Tips for Choosing Your Overwater Sanctuary
If you're considering Maldives holidays and the overwater villa experience, here are some pointers:
Orientation Matters
Depending on whether you're a sunrise lover or a sunset chaser, choose east or west-facing villas.
Size and Privacy
If it's a family holiday, spacious villas with multiple bedrooms are ideal. Honeymooners might prefer secluded, intimate villas.
Look for Deals
Luxury doesn't always mean exorbitant. Look for inclusive packages or off-season offers to get the best value.
Conclusion: Making Your Maldives Holidays a Dream Come True
The magic of Maldives holidays isn't just in its natural beauty but in experiences like the overwater villas that let you embrace this beauty up close. It's not just a holiday; it's a tale of luxury, romance, and adventure woven together. Dive into this dream, and let the Maldivian magic envelop you.