Any event or party invitation is often quickly followed by the age-old question of what to wear. And with so many different terms thrown around in the fashion world these days, understanding what is required can be a confusing riddle. 
Thankfully, breaking down the dress code requirements for everyday formal events is relatively straightforward and will ensure you don your most stylish formalwear and Versace perfumes. Below we present our must have essentials for formal events.
Types of Formal Events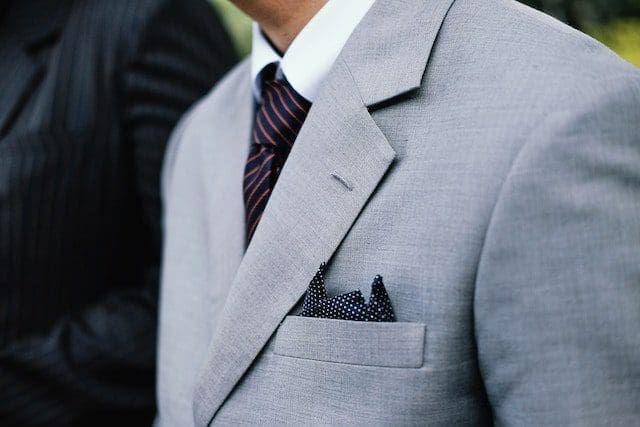 Any event or occasion we attend can be divided into casual or formal. And while it may be challenging to decipher exactly what is needed to satisfy the dress code, understanding the jargon doesn't have to be complicated. 
Business attire dictates you should dress as if you are meeting an important client for work. There is plenty of variation within this category for both men and women, but items like jeans and sneakers must be avoided altogether. 
Cocktail dress codes require you to dress much nicer than a typical day. Luxurious materials like satin, silk, and velvet are popular choices, and neutral, well-fitted suits are necessary. 
A black-tie event is one of the most common dress codes for formal events and is typically required for charity events, galas, weddings, and other momentous occasions. Long elegant or fancier cocktail dresses are required, with men swopping out a traditional suit for a chic tuxedo. 
Finally, the most formal event you can attend is a white-tie event. You will be expected to dress incredibly fancy and traditional, with tailcoats and floor-length gowns at the top of the priority list. Depending on the event you are attending, a pair of white gloves can be part of your final outfit. 
Business Attire
Business attire dress codes are appropriate for most workplaces and related events to the corporate world, for any type of networking mixer you may attend, job interviews and conferences on your calendar. 
Women
To dress for business attire, you should channel your inner Kerry Washington from 'Scandal'. Sheath dresses, a pencil skirt paired with a neutral-toned button-down shirt in silk, cotton or satin material, or a dressy jumpsuit will serve you well. 
For shoes, opt for a pair of black, brown or navy blue loafers or heels to elevate your overall outfit in a stylish and dressy way. 
Men
A traditional dark suit with a neutral dress shirt and dress shoes will be a safe and sure option for men when dressing in business attire. If you are known to have a more outgoing personality or have the desire to inject colour and fun into your look, choose a tie or socks that can give your look a fun twist. Be sure to assess the event you are attending to determine if this is appropriate. 
Cocktail
Cocktail attire is a common expectation for evening fundraisers or pre-wedding events and allows for more freedom with colours and patterns. Some couples choose to make their wedding a cocktail dress code event, and many formal school events will also opt for this choice. 
Women
For the perfect cocktail dress, choose something made from a more luxurious and sultry material like silk, lace or taffeta. It should cut at the knee and be more formal than a traditional sundress but less formal than a full ballgown. 
If you prefer not to wear a dress, a dressy jumpsuit that is either strapless or has an interesting neckline is also a fantastic option. Pair your main garment with flat ballet pumps, heels or sophisticated black loafers to tie your look together. 
Men
Most will wear a dark suit paired with matching dress shoes or loafers to occasions with this dress code. While black is the safest choice, navy blue, dark brown, as well as maroon or dark olive green, are stylish and fresh alternatives.
Alternatively, if the event in question is a daytime party, choose a lighter colour, like beige or light grey.
Black Tie
Black-tie events are the most common option for fancy weddings and galas. There is a fairly standard dress code for both men and women to follow, which typically doesn't allow for much freedom or alternatives to maintain the desired level of dress.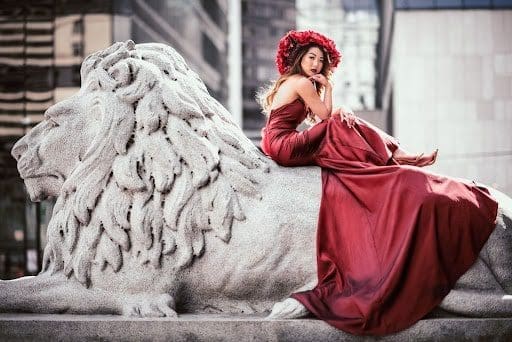 Women
A long ball gown or exquisite cocktail dress is your go-to option here. You should choose materials in more neutral, solid tones without outlandish patterns or cuts. Unless specified, you don't have to stick to just blacks, blues or greys and can choose brighter shades like reds, blues, pinks and greens. 
Elevate your look with accessories like an elegant clutch and jewellery for an added feminine touch. Pumps or strappy heels will complete your outfit.   
Men
A black-tie event doesn't offer men many options for their attire. For most, the only acceptable choice is a traditional black tuxedo with a white button-up dress shirt and a standard or skinny black tie. Black wingtips or oxfords paired with simple black cotton socks will finish off this dapper and incredibly sophisticated look. 
Be sure to double-check the condition of your shoes before heading out. Ensure they are not scuffed or dirty. 
White Tie
A white-tie event differs from a standard you regularly encounter in your social calendar. Many people will go their entire lives never attending a social gathering requiring this level of dress. 
It is typically reserved for incredibly fancy weddings (often expressly stated on the invitation), state dinners or fun-raisers similar to the Met Gala's calibre. 
Women
A floor-length gown in a solid and neutral tone like black, navy blue, dark purple or dark grey will be the most appropriate choice. Flat shoes are unacceptable, and women should wear a heel of some kind, with black being the safest option. 
Long white gloves are optional and somewhat extra, but there will never be a better event to wear them. Finish your look with statement jewellery for an elegant touch.
Men
Men must wear tailcoat jackets with matching dress pants, dress shoes, a white button-up shirt and a white bowtie. A formal tophat may also be required.