For those looking for a truly unique experience, trekking off the beaten path can be an unforgettable adventure. Adventure trekking is a form of hiking that involves exploring remote, often mountainous regions on foot. It requires high physical endurance and mental preparedness due to rugged terrain, varying altitudes, and potential hazards.
Adventure trekking can be divided into mountain climbing, bushwhacking (off-trail exploration), and cross-country hiking. Mountain climbing is the most challenging trek as it involves scaling steep slopes or rock faces using various techniques and specialized equipment.
Bushwhacking involves venturing off established trails in search of new routes, while cross-country hikes explore the surrounding area without climbing any particular peak. All three forms require experience with navigation, knowledge of weather patterns, and an understanding of basic first aid.
Adventure trekking is an opportunity to discover some of the world's most breathtaking scenery and provides an invaluable experience in self-discovery and confidence building. The physical challenges, unpredictable weather, and ever-changing terrain add to the adventure and require resilience. This combination of nature's unpredictability and personal achievement makes off-the-beaten-path trekking an unforgettable experience.
While the more traditional routes may have their charms, some stunning and remote locations worldwide offer unique and challenging trips for experienced hikers.
Five remarkable outdoor destinations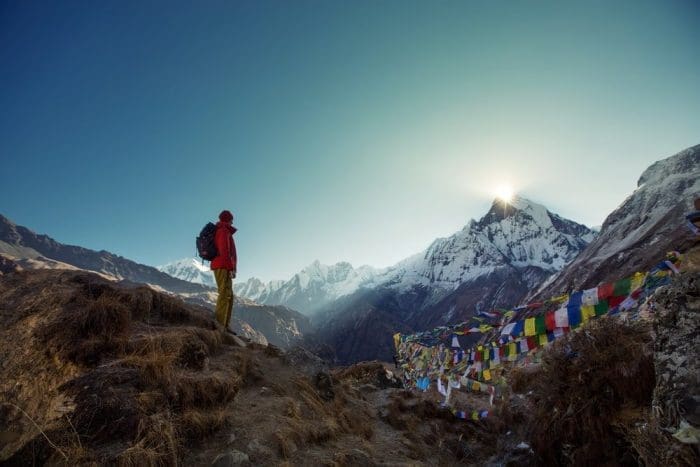 Here are five remarkable outdoor destinations for those seeking a true adventure.
The Annapurna Circuit in Nepal
The Annapurna Circuit in Nepal is considered one of the world's most renowned treks. It takes adventurers through lush pine forests, terraced hillsides, deep gorges, and high passes as they make their way around sacred Mount Annapurna.
Along with breathtaking views of snow-capped mountains, this route also offers a chance to explore authentic hamlets and charming villages.
The Pacific Crest Trail in the United States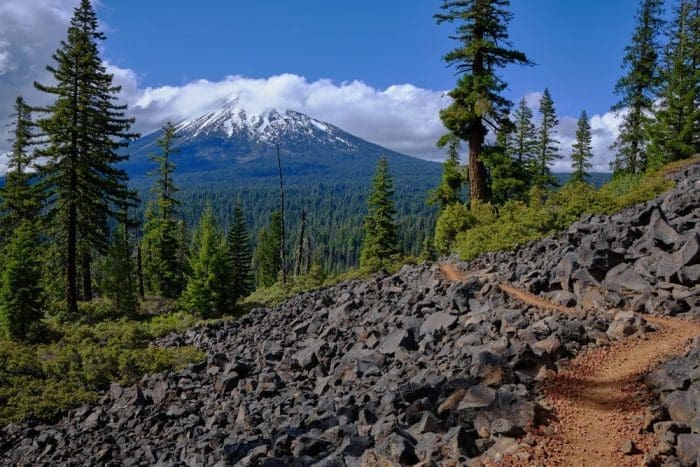 The Pacific Crest Trail, or PCT, is an iconic national trail stretching from Mexico to Canada through California, Oregon, and Washington. It covers some of the most beautiful landscapes in the western United States, passing through deserts, alpine meadows, old-growth forests, and volcanic peaks. The route is well-marked and offers a variety of terrain for hikers.
Chadratal Lake Trek in India
For those seeking an out-of-the-ordinary trekking experience, the Chadratal Lake Trek in India's Himalayas provides a unique challenge with its high-altitude lake surrounded by dramatic mountain peaks. Along the way are several small villages and meadows, allowing hikers to take in the local culture.
The Eager Beavers Trail in Canada
For a more remote trekking experience, consider The Eager Beavers Trail in British Columbia. This unsung trail is ideal for experienced hikers looking for an off-the-beaten-path adventure as it takes them through untamed forests, rugged canyons, and picturesque valleys.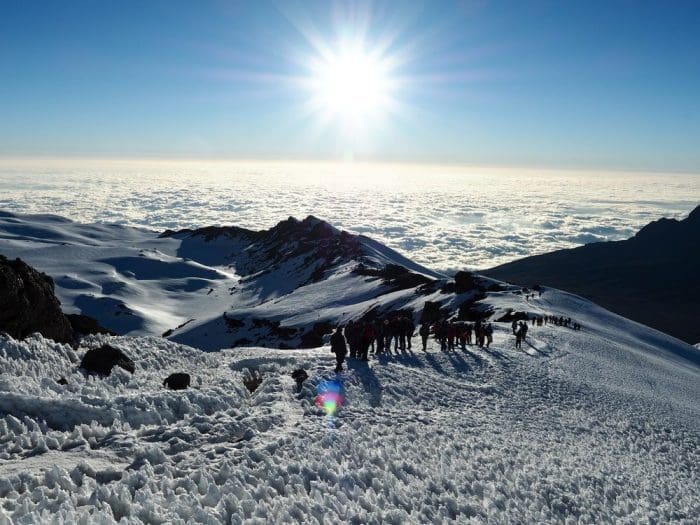 Kilimanjaro Trek in Tanzania
The Kilimanjaro treks in Tanzania provide an unforgettable journey on Africa's highest peak. Mount Kilimanjaro rises nearly 20,000 feet above sea level and offers views of spectacular glaciers and terraced landscapes. Hikers will be rewarded with views from the summit and memories of a lifetime.
How to prepare for the adventure of a lifetime
When preparing for a trekking adventure, having the right gear, planning, and understanding the risks is essential. Being in good physical shape and mentally prepared for potential challenges while on the trail is also important.
The right gear for an enjoyable trek includes clothing suited to the weather conditions, including Stride Wise boots, a first-aid kit, and proper navigation equipment. It's also a good idea to bring snacks, plenty of water, and other necessary items, such as an emergency shelter or fire starter.
Additionally, having an experienced guide can be invaluable in navigating unfamiliar terrain and providing insight into the region's culture and history.
Researching and planning the route is essential before setting out on your adventure. This includes studying maps to select trails appropriate for your skill level and understanding weather patterns to adequately prepare for potential storms or snowfall. It is also wise to communicate with local authorities regarding any safety concerns they may have about specific areas or trails.
Understanding the risks associated with trekking off the beaten path is essential. This includes hazardous terrain such as cliffs or loose rocks, sudden changes in weather that can lead to hypothermia or altitude sickness, lack of people or cell service in remote regions, and wildlife encounters such as bears or mountain lions that must be taken seriously. Knowing these risks can help you stay safe during your trekking adventure off the beaten path.
Conclusion
Off-the-beaten-path trekking is an exhilarating experience that tests one's physical and mental strength while providing a chance to explore some of the world's most spectacular landscapes. Adventurers can embark on unforgettable journeys through remote regions full of breathtaking views and unique cultures with proper preparation, research, understanding of potential risks, and the right gear. So why wait? Start planning for your next adventure today.