There's a lot more to Canada's fast food scene than poutine, even if poutine is truly marvelous. Ontario is a hub for everything foodie, whether you're after Michelin-starred meals or something to grab and go, Ontario can provide it. Today, we're on the hunt for Canada's very best fast food, and we have found some that fit the cheap and cheerful remit, whilst a couple of our choices elevate the humble fast food to something altogether fancier.
Whether you believe the one-dollar burger is sacrosanct, or you're happy to see the humble patty topped with caviar, we've got a fast food option that will have you salivating.
Great Blue Heron Hotel
Whilst Canada might not be known for its taco heritage, this Mexican street food favorite has really hit its stride in the chilly North lately. There are all kinds of creative tacos to be found in Ontario, but one of our favorites is to be found in the Water's Edge Restaurant at the Great Blue Heron Hotel.
The fish tacos here are to die for. They take a couple of thick slices of haddock, coat them in a batter that's unimaginably crispy, sit them atop a soft corn taco and slather them in mango salsa and the crowning glory, a sour cream that they infuse with cilantro. The cream is to die for and honestly, we want that recipe.
Of course, being a casino hotel there are plenty of other fast food options too, perfect for grabbing between poker rounds, but the tacos stood out as something special. With that said, if you've been playing at Ontario online casinos and want to take your skills out into the world, then this casino is a friendly place to do that, with an excellent menu that's perfect for snacking.
Whistle Stop Cafe
Sometimes less is more, but that is absolutely not the case at the Whistle Stop Cafe. This spot is open from 8am until 10pm each day and serves up huge portions of more than 100 varieties of poutine, the one true local cuisine everyone must try. That's a whole lot of choice, but we're here to help break it down for you. The classic poutine is delicious, curds, gravy, and crisp fries. It's perfect as it is, and followed with one of their famous butter tarts it's hard to beat. However, the aptly named My Supreme Poutine is our current champion. This poutine is topped with charbroiled steak, mushrooms and onions and it is wildly indulgent. Perfect for when you need your belly filling up in the naughtiest way possible.
Mamo Burger Bar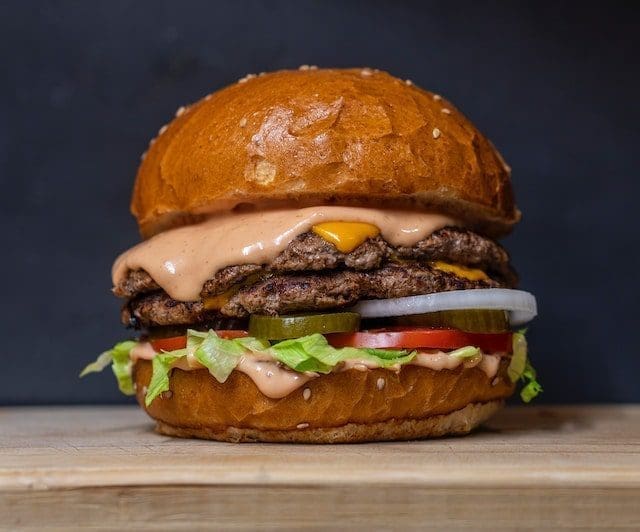 This unassuming burger bar hit headlines recently for having the ninth-best burger in the world, but does it live up to the hype? We can reveal that yes, indeed it does. The key to Mamo's brilliant burgers is the quality of the meat that they use. They source everything locally, and it's all pasture raised and free from medicines, steroids, or hormones. They cook the burgers fresh, grinding the meat on the day and just adding a little salt. The result is a juicy and delicious patty that's perfect without any toppings at all. However, if you want the best burger experience then order the Old School burger. It's topped with a slice of American cheese, crisp pickles, shredded lettuce and their in-house special sauce. Perfect.