Imagine stepping onto Florida's sun-kissed shores, where the Atlantic meets the Gulf of Mexico, and seafood is as fresh as the ocean breeze. Here, golden beaches become your playground, and marine delicacies transform into gastronomic delights. Discover how to make the most of Florida's abundant seafood offerings. 
Heart of Seafood: Siesta Key
On the Gulf Coast, Siesta Key pairs serene beaches with gourmet pleasures. As you stroll its immaculate sands, ocean scents intertwine with the aroma of grilled marine offerings.  
If you're looking for a delightful culinary experience, don't miss out on a local seafood restaurant Siesta Key, where the catch of the day is your dinner plate's pièce de résistance. Generations of families have cast their nets here, ensuring that the marine delicacies you savor are not only fresh but steeped in local traditions. 
Whether it's the classic blackened grouper or spicy shrimp tacos, each dish narrates a maritime tale and celebrates the community that treasures it. Besides dining, Siesta Key entices with local festivals celebrating marine life, fishing trips, and culinary lessons where island chefs share their unique seafood recipes.  
Gulf Coast Majesty: Naples and Marco Island
Naples and Marco Island are the epitome of luxury, tranquility, and culinary excellence. Here, restaurants along the coastline offer breathtaking ocean views that elevate your dining experience. 
As twilight colors the water, savor succulent grilled scallops, each bite testifying to the area's culinary craftsmanship. But there's more than just upscale venues. Local markets and streetside stalls offer authentic, heartwarming fare—from fried fish and shrimp to calamari. 
No matter your preference, you'll find a place that satisfies your seafood cravings here. If stone crab season coincides with your visit, don't miss this responsibly harvested delight. Pair it with a local white wine for an unforgettable dining memory. 
Rural Allure: Apalachicola
Traveling north, you'll discover Apalachicola, a town renowned for its oysters. In this locale, oysters are more than simply sustenance—they epitomize life itself. Harvested sustainably, they symbolize the community's commitment to both heritage and environmental balance. 
The town captivates with its understated charm. Traditional family-run dining spots serve time-honored recipes. The experience goes beyond mere taste, embracing shared stories, moments, and a sense of community captured in each meal. 
For the adventurous, an oyster boat tour awaits. Witness oystering up close and, if luck is on your side, sample them fresh from the source, accented by a dash of lemon and hot sauce. 
Atlantic Spectacle: Miami and Fort Lauderdale
In Miami and Fort Lauderdale, experience a fusion of Atlantic flavors with Floridian cultural diversity. You'll find globally inspired marine delicacies, from Cuban seafood paellas to Haitian conch stews. 
Opt for upscale waterfront dining for culinary and visual extravagance or embrace a relaxed vibe at beachside stalls. Feel the sand between your toes while you listen to the ocean's soothing melodies.
Seafood Odyssey: Florida Keys
The Florida Keys offer a cornucopia of seafood with Caribbean flair. Known for its colorful coral reefs, the region is equally vibrant in its seafood offerings. 
Here, you'll find the freshest mahi-mahi, yellowtail snapper, and, of course, the celebrated Florida spiny lobster. Dive into roadside shacks or dine in upscale restaurants where the catch of the day is seasoned with tropical fruits and island spices. 
Don't pass up the opportunity to try conch fritters—a Keys specialty. The Keys offer a distinct maritime feast, whether you're sipping on a tangy key lime cocktail or enjoying a seafood platter with views of the setting sun.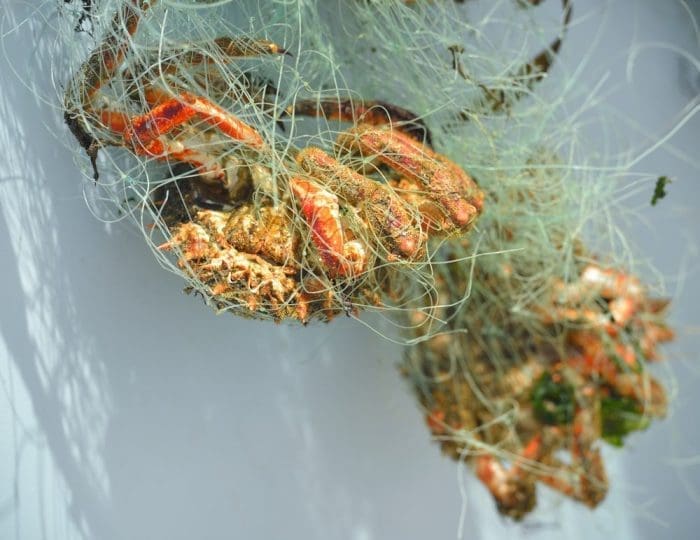 Tampa Bay Delights
Tampa Bay blends the allure of shimmering waters with urban vibrancy. Exceptional seafood is a given, whether you dine at a chic Tampa restaurant or a cozy St. Petersburg diner.  
Local fish markets provide an immersive journey into seafood culture, from interaction with residents to cooking techniques. Choose a bayside venue at sunset for a true spectacle, complete with the sea's whispers and extraordinary marine dishes—a moment you'll treasure forever. 
Hidden Jewels: Lesser-Known Locales
While Florida's popular spots draw crowds, hidden gems like Cedar Key and Matlacha offer unique charm. Both provide authentic, intimate experiences amid peaceful vistas and abundant marine life.  
Cedar Key specializes in sustainably harvested clams, featured in dishes from chowders to grilled specialties. Matlacha, an artists' enclave, treats seafood as both inspiration and feast. 
If you crave solitude, these towns deliver. Savor a quiet meal overlooking serene waters, engage with locals, and delight in dishes crafted with love and tradition. 
Conclusion
Florida is more than just a state; it's a haven for anyone devoted to seafood. Each region offers a complex culinary journey with its unique flavors, traditions, and experiences. 
From Miami's bustling streets to Cedar Key's tranquil coasts, every dish tells a story. You're invited to savor harmonious flavors, rich traditions, and lasting memories. Relish this experience and watch Florida's rich seafood tapestry unfold.