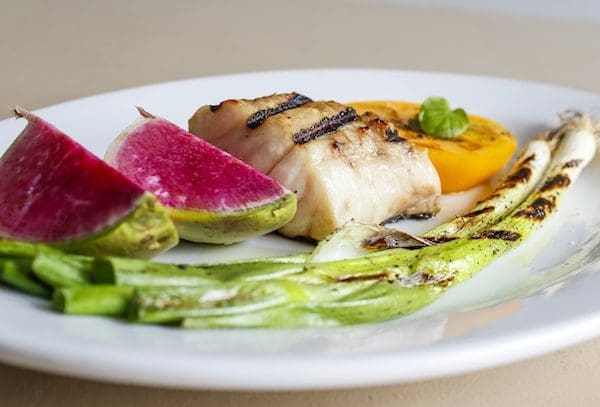 Backyard Restaurant at at Solé East, a resort in the heart of Montauk, features a holistic approach to seasonal cuisine and a healthy lifestyle. Backyard Restaurant has been a staple out east for many years. Their menu focuses on wholesome, fresh ingredients, as well as  sourced organic meats, and locally farmed vegetables. They also get their fresh catches from the Montauk's local fishermen.
Guests of at Solé East could easily spend the entire day on property. Rest amongst gorgeous greenery views in one of the hammocks, play games like shuffleboard, lounge by the pool, or sit by the campfire during the evening. You are also just a three minutes' bike ride away from the nearest beach!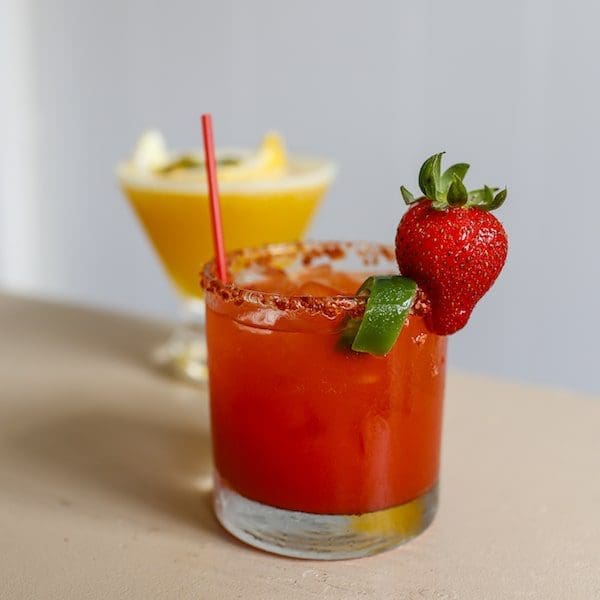 Cocktails
Their most popular poolside cocktail is the Hot-Tauk: a mix of Herradura Tequila, Lime, Strawberry, Jalapeño, Cointreau, with a Spicy Salt Rim. Another favorite is the Backyard Punch: Mountgay 1703, Myers Dark Rum, Don Q, and Coco Lopez. Cocktail pitchers are also available, including: Hot Tauk, Cucumber Cooler, Backyard Punch, Margarita, and more.
Most of their cocktails can be made nonalcoholic. Their nonalcoholic piña colada over ice is very fun and refreshing if you just want those sips of creamy coconut and sweet pineapple.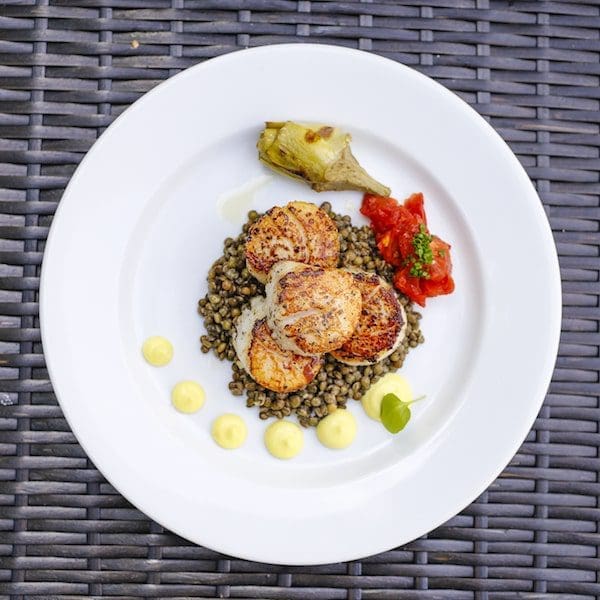 The Dinner Menu
Backyard Restaurant's menu features a diverse seafood selection including a raw bar, 'simply off the grill' selections, pastas, and more. Highlights from their dinner menu, including some of our favorites, include:
Burrata: Blistered Heirloom Tomatoes, Basil, Tapenade Crostini

Steamed Mussels: Leeks, Tomatoes, Parsley Butter, Pernod, Grilled Garlic Bread

Wild Tuna Tartare: Cucumber, Sesame, Soy, Pickled Ginger, Wasabi, Taro Root Chips

Pan Seared Scallops: Puy Lentils, Roasted Tomato, Saffron Aioli
Simply Off The Grill selections are: Diver Scallops, Catch of the Day, and Tuna. One side is include. Some side dishes are Creamy Polenta with Parmesan and Truffle oil, Grilled Summer Squash, and Steamed Bon Choy.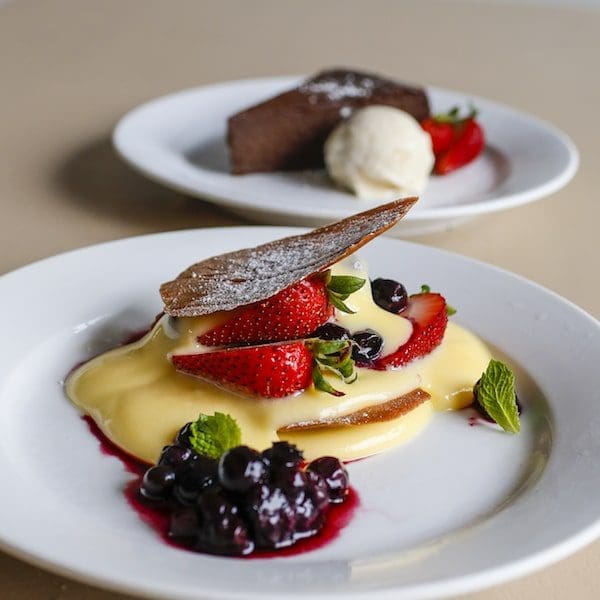 Dessert
Desserts at Backyard Restaurant are not to miss! These include a Flourless Chocolate Cake with Vanilla Ice Cream garnished with strawberries, and their Lavender Crème Brûlée with Pistachio and Almond Cookie. Coffee, tea, cappuccinos, espressos, and after dinner drinks are available for pairing.
Hours & Information
Backyard Restaurant at Solé East is open for breakfast, brunch, lunch, and dinner beginning at 8am. A tapas-style poolside menu is also available. Their Boss Nova Sunday Brunch is served from 10am-2pm.
Reservations can be made on OpenTable or by calling the restaurant directly.